Sadly, after a long battle with cancer, Roger Ebert died yesterday, aged 70. Top 10 Films pays tribute to one its favourite film critics – the man who didn't like lists…
[ad#Google text Ad – square no border]
I shouldn't have the affection for Roger Ebert that I do. After all, here was a man – a much celebrated film critic – who said lists were meaningless (in fact, he wrote a Wall Street Journal piece entitled "Why I Loathe Top 10 Films Lists"). But like his opinion on films – we didn't always see eye to eye. That, however, mattered little in my appreciation of the Illinois-born writer's ability to write a film review.
Working as a movie critic for the Chicago Sun-Times, passion and intelligence shone brightly from every single one of his pieces. He adored the medium, articulately and entertainingly discussing his appreciation of the work of directors, actors, editors, composers and anyone attached to a film worthy of praise. His written work has inspired generations of film critics and theorists, many, like me, being particularly interested in the attention he played to the mechanics of story and character construction. Yet, my biggest compliment to him is simply: I wanted to write just like you.
Although Roger Ebert said he did not "believe in rankings and lists on the grounds that such lists are meaningless and might well change between Tuesday and Thursday", he did make a couple of notable exceptions. He compiled a top 10 list every year during his time with the Chicago Sun-Times, the legacy of which allows us to see his favourite movies every year from 1967 to 2012. Popular choices include his first "number one" Bonnie and Clyde, alongside The Godfather (1972), Apocalypse Now (1979), Goodfellas (1990), and Almost Famous (2000). More leftfield choices include Costa-Gavras French-language political thriller Z (1969), Ingmar Bergman's Scenes From A Marriage (1974), and Louis Malle's My Dinner with Andre (1981).
Most importantly from Top 10 Films' perspective, Ebert also took part in Sight and Sound's compilation of "best of" lists from leading film critics and those associated with the industry such as film directors Martin Scorsese, Quentin Tarantino and Woody Allen.
Below is Roger Ebert's final top 10 list presented in chronological order. It is notable for the inclusion of Terrence Malick's The Tree of Life, the only film released in the last 30 years to make the top 10.
The General (Keaton, 1927)
Citizen Kane (Welles, 1941)
Tokyo Story (Ozu, 1953)
Vertigo (Hitchcock, 1958)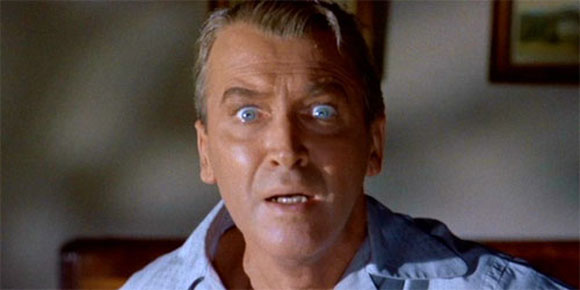 La Dolce Vita (Fellini, 1960)
2001: A Space Odyssey (Kubrick, 1968)
Aguirre, Wrath of God (Herzog, 1972)
Apocalypse Now (Coppola, 1979)
Raging Bull (Scorsese, 1980)
The Tree of Life (Malick, 2011)
Source: Sight and Sound (British Film Institute)
Written by Daniel Stephens.
More on Top 10 Films you might like: Quentin Tarantino's Top 10 Films | Sam Mendes' Top 10 Films | Mark Kermode's Top 10 Films | Edgar Wright's Top 10 Films | Cameron Crowe's Top 10 Films
Discover More on Top10Films.co.uk:
Search our collection of Top 10 lists sorted by type:
THEME | ACTOR | DIRECTOR | TIME PERIOD | GENRE | COUNTRY | SPECIAL INTEREST | FUNNY
See the A – Z of films featured on Top 10 Films / Check out our film review database