As a follow-on from the Houdini Magic Ticket blogathon I thought it would be interesting to find out what my wife, my sister-in-law and my friend Steph would do with the ticket.
[ad#Google text Ad – square no border]
It just so happened that when I returned from my adventure visiting the world's of my favourite films (see what I'm talking about my visiting this page) I had a house full of women who also wanted to make use of my magic ticket. No, that is not a euphemism (…so many dirty minds).
As a good-hearted soul I decided to let these ladies, who happened to be my wife (Hannah), my sister-in-law (Katie) and our friend (Steph) take my most prized possession for a spin.
Here's where they ended up…
Katie decided she didn't want to fly. She preferred to take a nap (something she is really good at) while Hannah and Steph jetted off. Hannah said she wanted to sit next to Adam from I Could Never Be Your Woman, while Steph took Bob Cratchit as personified by Kermit the Frog on her trip. Both ladies said they'd have some funny conversations with their chosen "men", with Steph, who doesn't like flying, saying Mr Cratchit would remind her of Christmas.
While Steph joined Katie in the land of nod thus avoiding the romance question, Hannah, my beloved wife, was off with Adam yet again! Because he's funny and sweet she says – good to know me and Adam (aka Every Paul Rudd Character) are one and the same – I always knew I was funny and sweet (…haha!).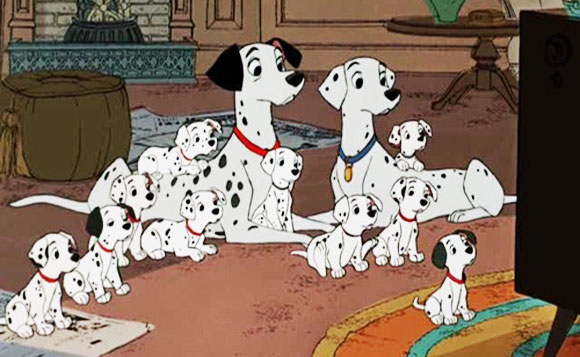 Katie finally woke up from her slumber because she heard the pitter-patter of 404 tiny feet as the 101 Dalmatians stormed the house.
This was before Hannah went on an adventure with Marty McFly and Doc Brown in Back To The Future, Katie jumped on Benjamin Franklin Gates' back to search for National Treasure, and Steph (…the greedy thing) decided to swan off with Spiderman, Indiana Jones and the Ghostbusters. We didn't see her for days!
Hannah brought the Hoverboard from Back To The Future for Steph to play on, while Hannah herself borrowed the remote control from Click so she could mess with time (she had me making and remaking a cup of tea 1000 times – they laughed, I didn't!)
Katie was back sleeping again so that was one less person to entertain. Hannah therefore went off to join William Miller as he toured America following rock band Stillwater in Cameron Crowe's Almost Famous, while Steph took a ride in the Batmobile precariously sandwiched between the plastic-pecs of her favourite superhero and his less useful sidekick Robin.
Then it was time to let someone else have a go with the magic ticket. Find out what I did with it here. And find out what others around the world did with it too:
Rodney at Fernby Films, Claire at Cinematic Delights, Marc at Go See Talk, Ruth at Flixchatter, Andina at Inspired Ground, Iba at I Luv Cinema, Novia at Polychrome Interest, Terri at Goregirl's Dungeon, Sherry at A Restless Moment, Stella at Byrneholics, Fitz at Nevermind Pop Films, Max at Impassioned Cinema, Terrence at Scarlet Sp1der's Blog, Paolo at Okinawa Assault
I've written this little article for Steph because she isn't very well at the moment. Steph suffers from Cystic Fibrosis (you can find out more about it here), one of the UK's (and the world's) most life-threatening inherited diseases. Over 9,000 people suffer from it in the UK alone. Although treatment has improved in recent years, a cure is yet to be found and more research must be done.

One of the major issues facing CF sufferers in the UK today is a lack of beds in NHS hospitals. There is currently a campaign in Steph's local area to assist in the creation of a specialist Cystic Fibrosis unit at the University Hospital of North Staffordshire (More here).

Please take a look at the Cystic Fibrosis Trust website (or the Cystic Fibrosis Foundation website if you are in the USA) to find out more. If you have the means, it would also be fantastic if you could donate to help researchers continue the development of treatments and hopefully, one day, find a cure. (UK readers can donate by visiting this page)
Written by Daniel Stephens