[ad#Google text Ad – square no border]
Manchester United footballer Wayne Rooney loves to steal the headlines. If he's not sleeping with a prostitute who is well past her sell-by date or saying he wants to leave the greatest football club in the world just to increase his weekly wage packet, he is, it would seem, getting hair plugs in a bid to betray the natural aging process.
With his celebrity life, enjoyed by footballers across the globe, and the awkward moments of locker room nakedness alongside heartthrobs Ryan Giggs and David Beckham, it is little wonder that being vain would creep into his mentality. But if the man, nicknamed Shrek by his team mates, has decided to use cosmetic surgery to alleviate problems Giggsy and Becks have never known, where does he stop. After all, a receding hairline is the least of his worries – is it not?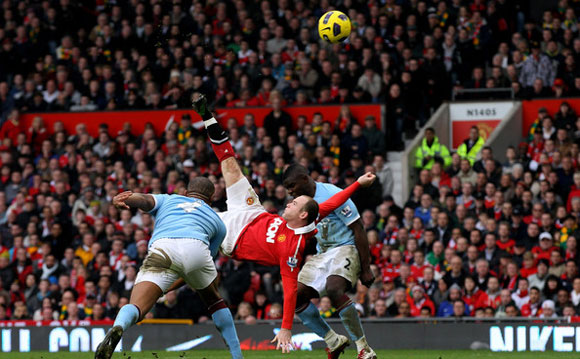 Anyway, I digress and it isn't my intention to belittle England's best striker. After all, no belittling can beat the embarrassment of listing Ssiter Act 2 as your third favourite film of all time. Yep – Wayne Rooney has publicised his three favourite films on Twitter and I present them to you right here!
3. Sister Act 2
2. Man on Fire
1. Saving Private Ryan
The footballer also says that Denzel Washington is the "best actor of all time" and that The Green Mile has "got to be one of the best films ever made."
Discover More on Top10Films.co.uk:
Search our collection of Top 10 lists sorted by type:
THEME | ACTOR | DIRECTOR | TIME PERIOD | GENRE | COUNTRY | SPECIAL INTEREST | FUNNY
See the A – Z of films featured on Top 10 Films / Check out our film review database