It's a misguided preconception that sequels are inferior to the film's they follow. I only need to throw out names like The Godfather Part 2, Aliens and Terminator 2 to highlight how sequels can sometimes be better than their predecessor. Here we go one further: triumphant threequels.
It's easy to dismiss sequels as money-grabbing studio cash-ins that lack the creative spark that inspired franchise originals. This logic wouldn't exist were it not to have some truth attached to it. But it does do a disservice to those sequels that should be recognised in the same light as their predecessor by being as good, or even better, than the films that inspired them.
The Godfather Part II, The Dark Knight, Aliens, The Empire Strikes Back, Star Trek II: The Wrath of Khan, Toy Story 2, Evil Dead 2, Before Sunset, Blade Runner 2049 and Terminator 2, are all brilliant pieces of work. Each possess their own qualities. They can be enjoyed as standalone films. And in some cases are better than their predecessor.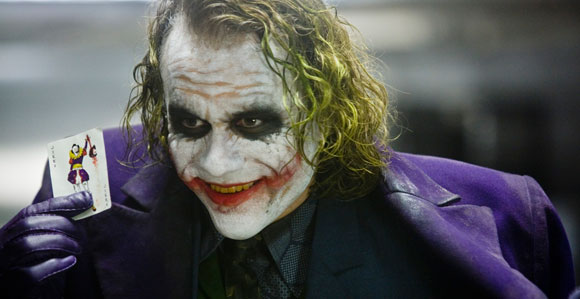 In this list, we go to the next instalment in a film series. Let's call it the threequel. The third film in a movie franchise. By this time, studios are notoriously chasing-in on their prized assets which can limit the creative spark for speed, cost-reductions, phoned-in performances by actors begrudgingly signed to sequel deals, story ideas that make good posters and trailers but not good feature films, and producers castrating directors by enforcing an authority determined to put profit over artistic expression.
It's a business after all. It's understandable. It's why so many sequels are rubbish. But when we get a good sequel, let's rejoice at the fact it's found its way – somehow – through these barriers. If it hasn't, maybe it will do next time. You know, when the threequel comes around. And so we get to that rare beast. When a "part 3" is better than a "part 2. Here's 10 brilliant threequels that are better than their predecessor…
10. The Exorcist 3 (Blatty, 1990)
William Peter Blatty takes the hot seat for the third film in The Exorcist franchise, directing from his own script. It's closer to the tone of the original – which he wrote the book and screenplay for – ultimately dispensing with the services of Linda Blair's Regan, joining-up with William Friedkin's groundbreaking original through George C. Scott's Lt. William F. Kinderman and Jason Miller's as Damien Karras. By far the better film, Exorcist 3 also features one of the best jump-out-of-your-seat moments of any horror film.
9. Thor: Ragnarok (Waititi, 2017)
Taika Waititi's absurd humour distinguishes Thor: Ragnarok which would otherwise be forgettable (like Cate Blanchett's performance). The basic plot (Thor is enslaved on a junk planet and forced to partake in Gladiatorial games while his sister Hela rules with an iron fist on Asgard) is surprisingly uninspired but the fact the film is frequently hilarious – thanks to Waititi's offbeat sensibilities and a cast who embrace the script's caustic sarcasm – it sparks brilliantly to life.
8. Insidious: Chapter 3 (Whannell, 2015)
Insidious 3 is not just a great sequel, but one of Hollywood's scariest horror films in years. This chapter in the franchise takes place before the events of the original film, ostensibly providing an origins story for spiritual medium Elise Rainier (the brilliant Lin Shaye) by way of a demon who has attached itself to sweet-natured girl Quinn Brenner (Stefanie Scott). Writer-director Leigh Whannell's greatest attribute as a horror film storyteller is his dramatic structuring. With the nuanced skill of a master magician, he draws his audience in with precise cues, quietly building to a heart-stopping payoff.
7. The Bourne Ultimatum (Greengrass, 2007)
The Bourne Ultimatum represents that rare event when a film series' third film is its best. The strength of the Bourne franchise's strength is the muddy morals of its hero's past, the mystery surrounding that past, and the pace in which each of Matt Damon's spy thriller adventures play out. Ultimatum's tension-filled espionage drama boasts visual spectacle thanks to the gritty, handheld camera of director Paul Greengrass, several inspired set pieces and a terrific ensemble cast.
6. Iron Man 3 (Black, 2013)
Shane Black takes over directing and writing duties for Iron Man 3 having directed Robert Downey Jr., in the excellent Kiss Kiss Bang Bang. This strong character-centric action-adventure finds us witnessing a broken Tony Stark suffering mentally from the effects of his past battles in the Iron Man suit. He's gone into his shell, figuratively highlighted by the abundance of suits he's built. The film stands out as the best of the Iron Man films for a number of reasons, not least thanks to the unexpected turns the story takes. When Stark ends up stuck in a small town calling on the help of a daring, wide-eyed child, the film possesses a delicious sense of fun, reminding of Black's previous work writing buddy cops in Lethal Weapon.
5. Toy Story 3 (Unkrich, 2010)
Given the successes of Toy Story and Toy Story 2 – both critically and commercially – the third instalment had its work cut out. But it is a triumph. Pixar has always been able to capture the imaginations of both a young and adult audience but Toy Story 3 achieve a rare feat by emotionally concluding the story for an audience that started it as children and now finish it as adults.
4. Die Hard With A Vengeance (McTiernan, 1995)
I love Die Hard 2. But Vengeance eclipses it with a brilliantly inspired concept that sees our bedraggled, sweaty, hungover hero John McClane forced to play a deadly game of "Simon says…" on the streets of New York. Based on a script that was originally a stand-alone film and then adapted to the Die Hard characters, Vengeance is a fast-paced, high-octane, hero versus villain action film that benefits from the addition of sidekick Samuel L. Jackson.
3. Indiana Jones And The Last Crusade (Spielberg, 1989)
After the somewhat disappointing first sequel to Indiana Jones, Steven Spielberg returned to the more light-hearted roots of the original. Indiana Jones and the Last Crusade isn't far off eclipsing the original. It's a fun, Saturday matinee-inspired action-adventure (that perfectly encapsulates George Lucas' ambition for the character when he first conceived of the adventuring archaeologist) with Harrison Ford reprising his best character and heading off all around the world again to battle Nazis, ancient curses, rats, and… women. It's a wonderful film and along with Raiders of the Lost Ark, E.T., Jaws, and Close Encounters of the Third Kind makes up Spielberg's golden quintuplet.
2. Back To The Future III (Zemeckis, 1990)
What makes Back To The Future III so great, and one of the best sequels ever made, is how the focus switches to the most interesting character of the trilogy – Doc Brown. Director Robert Zemeckis and co-writer Bob Gale oversee a play on the classic western with the sensibilities of steampunk. The platform – one in which our hero Marty McFly must save his friend from being killed in a gun battle – gives the creative duo the chance to once again indulge in nostalgia. What's so satisfying is how this culminates in a loving celebration of the western genre as well as a compelling send-off for characters that had become iconic parts of 1980s Hollywood.
1. The Good, The Bad And The Ugly (Leone, 1966)
If The Godfather Part 2 is the film everyone thinks of when contemplating the virtues of sequels over originals, then The Good, The Bad, and the Ugly is the one everyone thinks of when it comes to Part 3s. The greatest Spaghetti western ever made brings together the component parts seen in the first two movies to create this crowd-pleasing, epic finale. The concluding part of Sergio Leone's Dollars trilogy is considered by many as one of the best films ever made.
What are your favourite threequels?