A new study has revealed the price increase of every 007 car in every James Bond movie, to reveal which Bond's garage has seen the biggest increase in value.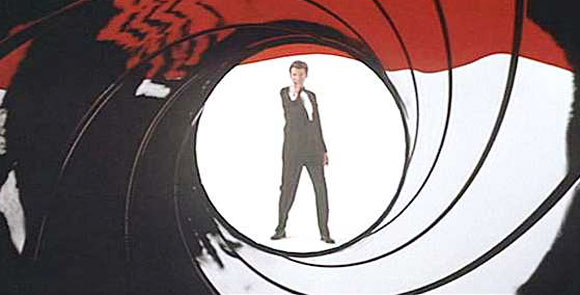 The study, from shipping company 1st Move International, used AutoTrader, Hagerty, ebay and Classic Trader to find the original and 2019 prices of every 007 car. Cars define Britain's super spy, and with the latest Bond movie No Time to Die rumoured to feature not one but four Aston Martins, it seemed the perfect time to look back at Bond's classic cars. How much would they be worth today? And which Bond's garage has seen the biggest jump in value.
Collectively, Bond's cars have seen a 5037% increase, with the value moving from £75,644.00 to £38,802,421.12 over a 50 year period. But how does this break down individually? Coming 1st in the Battle of Bonds was Daniel Craig, who sees an enormous 10460% on his garage – this is mainly due to the dramatic increase in value of the Aston Martin DB10, as only 10 were made overall. The Aston Martin DB10 is now worth a small fortune, at £35,000,000.
Second place saw Sean Connery, the definitive Bond, who's garage has collectively increased 7134%. The iconic Aston Martin DB5 from the 1964's Goldfinger does a lot of the heavy lifting here – jumping from £4175 in the 60s to an incredible £687,696 today – that's an increase of 16,372%! But it's not just Connery's Aston Martin seeing such a dramatic boost – Toyota 2000 GT from You Only Live Twice has gone from £6379 to £530,111, or 8210%.
Surprisingly, George Lazenby who only did one movie – came third in the battle of the Bond garages. Lazenby's Aston Martin DBS sees a huge jump in value from £4473 in the late 60s to an incredible £214,950 now – this gives him an overall 4705% increase based on one car alone. Roger Moore, who did the most movies of any Bond, saw a jump in value from £41,350 to £185,252.81. Moore is the most travelled Bond of the lot – visiting 67481.4 miles across his 7 movies.
Coming last are Brosnan and finally, Dalton. Brosnan, like Moore, is a real globe trotting Bond, clocking in 57448 miles. His BMWs haven't aged too well, with some actually making a loss on their original price. Dalton's garage sees an increase of 208%, jumping from £62,726 to £193,499 – with Aston Martin V8 Vantage Voltaire making a cameo appearance in the upcoming No Time to Die.