Newly digitised films from Imperial War Museums' archive to air nationally for first time on Talking Pictures TV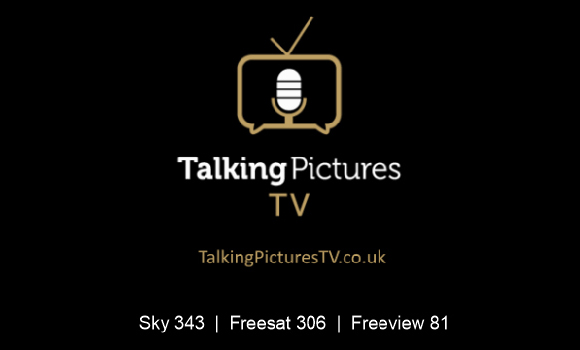 IWM has managed a film archive since its very beginnings in 1917, and houses the biggest archive of wartime film in the UK with over 23,000 hours of film. The new relationship with Talking Pictures TV will see over 40 films and documentaries from the IWM collections shown on the channel from this week into 2020.
Titles airing include The True Glory (1945), an Oscar-winning documentary directed by Carol Reed (The Third Man and Oliver!); Journey Together (1944), a documentary featuring Richard Attenborough about cadets hoping to become pilots in the RAF, and The Next of Kin (1942), an Ealing Studios production with Jack Hawkins demonstrating the perils of careless talk during wartime.
Jane Fish, film curator at IWM, said: "We have an exceptional film collection at IWM, covering features and documentaries, public and service information films, unedited combat film, as well as official newsreels and amateur films.
"In this programme of films showing on Talking Pictures TV, you'll get to see actors from Richard Attenborough and Jack Hawkins to Peter Ustinov and a young Thora Hird, and see the work of notable directors such as Carol Reed and Humphrey Jennings. Many of the films we're sharing have been newly digitised, and will be seen for the first time on national television."
Talking Pictures TV, an independent film archive and television channel, airs 24 hours a day, showing some of the rarest and greatest treasures from British film history. Fans of the channel cover a broad spectrum, from Vic Reeves and Danny Baker to, reportedly, HM The Queen.
Sarah Cronin-Stanley, Managing Director of Talking Pictures TV, said: "Talking Pictures TV is the perfect home for these gems from the IWM archives, and we are very proud to be both reuniting them with audiences and bringing them to new generations for the first time."
One of the IWM films set to screen this year has been newly recognised as the work of legendary British director Carol Reed. We Serve (1942) is a rarely-seen documentary made in 1942 as a training film for viewing exclusively by officers of the women's branch of the British Army, the Auxiliary Territorial Service. It stars Celia Johnson, Peggy Ashcroft, Ann Todd and Joyce Carey and was directed by Reed as he worked for the Army Kinematograph Service.
You can find out more about the IWM film archive on its website.
And you can watch Talking Pictures TV on Virgin 445, Freesat 306, Freeview or Youview 81 or on the Sky digital satellite platform, channel 328. A programme schedule is also available online.