Does Britain produce the best movies? If this selection is anything to go by you could argue such a claim isn't far-fetched.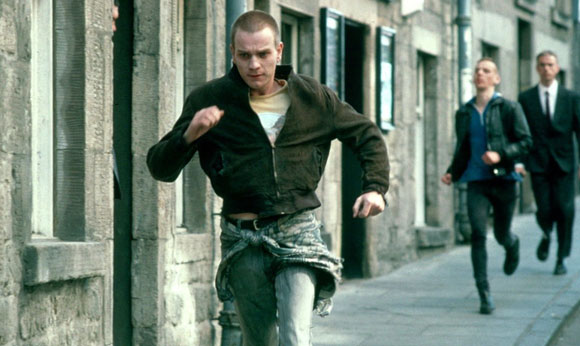 Britain has a rich and varies film history. It has also had its ups and downs; middle century "highs" and late century "lows" combing to produce a wonderfully diverse range of glossy studio movies and gritty independent works. Here we check out some of British cinema's greatest films.
Withnail And I (1987)
Bruce Robinson's Withnail and I overcomes its squalid setting and murky bleakness thanks to a sizzling script that sees two alcoholic out-of-work actors head to the country for some relaxation and, of course, more booze. Richard E. Grant is terrific, his inebriated anger both moving and hysterically funny. In fact, I'd go as far to say Grant's Withnail represents my favourite movie drunk of all time. What's incredible is the actor is teetotal in real life.
Kind Hearts And Coronets (1949)
A classic Ealing comedy, Kind Hearts and Coronets is distinguished by its dark cunning as a man murders his way up the family line to earn the dukedome he so relishes. It's also memorable for the ensemble performances of Alec Guinness who turns up in no less than nine roles.
The Quatermass Xperiment (1955)
Hammer Productions Ltd had existed since 1934, but 'Hammer Horror' didn't come into being until the fifties. The Curse of Frankenstein is seen as the starting point, and was quickly followed by The Horror of Dracula and The Mummy, yet their earlier Nigel Kneale adaptations (based on his television plays) are important stepping stones towards that landmark. The Quatermass Xperiment was the first, its very title acknowledging its adult content, in this case a tale of an astronaut who is both the sole survivor of a rocket crash and the victim of an alien infestation. Brian Donlevy's Professor Quatermass and Jack Warner's Inspector Lomax are in pursuit as he slowly mutates leading to a quite literally electric finale in Westminster Abbey. Quatermass II followed two years later with Quatermass and the Pit emerging in big-screen form in 1967. Kneale's The Creature was also adapted by Hammer into The Abominable Snowman in 1957. All are worth a look and provide genre thrills that easily compete with the numerous science fiction efforts the US was turning out at the same time.
Chariots Of Fire (1981)
If Chariots of Fire wasn't widely known previously, it is now. Featuring as a key part of the London 2012 Olympic Games' opening ceremony, in the sequence when Mr Bean begins dreaming of running on the beach while supposedly helping the London Symphony Orchestra play Vangelis' memorable theme music, Chariots of Fire is the quintessential British sports movie. It is also one of Great Britain's most accessible films in the genre, depicting a couple of underdog athletes who compete at the 1924 Olympic Games. Chariots of Fire was nominated for seven Academy Awards, winning four including Best Picture.
Dead Man's Shoes (2004)
The psychological thriller was written and directed by Shane Meadows. Paddy Considine stars in the movie and he helped co-write it too. It was released in the United Kingdom in October of 2004. It made its way to the United States 2 years later. In the summer of 2003, the film held the number three spot for three weeks. The film is a real thrill ride from start to finish. You never know what is going to happen next. Plus, it is great that the thugs get what is coming to them in the end. If you're a fan of revenge flicks, you'll love this one. Considine and Toby Kebbell do great in their respective roles.
The Wicker Man (1973)
Mad is one way to describe this unsettling masterpiece from director Robin Hardy. The appearance of Christopher Lee, his celebrity alive with the glorious blood red of Hammer horror, might suggest the artificiality of the famed British studio's dalliance with camp, and the collective audience snigger that accompanies such creative indulgence, but nothing could be further from the truth. In fact, The Wicker Man is so unassuming you'd be forgiven for forgetting that you were indeed watching a horror film; an exceptionally frightening one at that.
The Railway Children (1970)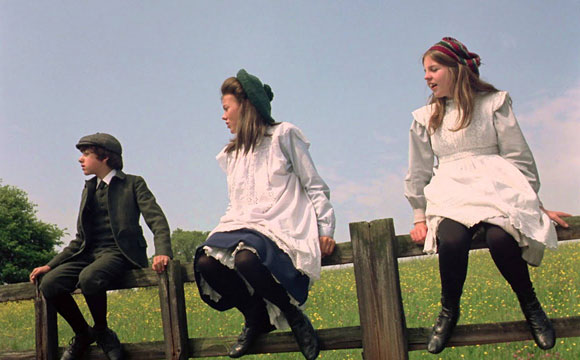 This is an older film but it is still amazing. It is based on the novel which carries the same name. The film was created after the BBC successfully turned the book into a television dramatisation in 1968. It was released in the United Kingdom in late December of 1970. It's an engrossing story that's won plaudits from critics and love from audiences over the years. You won't be messing with your smartphone or have time to search for no deposit bonuses when the film is rolling. If you enjoy good time period films, you'll like this one.
24 Hour Party People (2002)
This film was released in 2002 and it focuses on Manchester's music community from 1976 to 1992. It stars Steve Coogan, Lennie James, Paul Popplewell, and John Thomson. This is another film that features Paddy Considine. The film tells the story of Factory Records. It starts during the punk rock era and moves into the rave and DJ culture.  If you want to learn more about British music history, this is the film for you! On top of that, it is very funny.
Ratcatcher (1999)
Ratcacher is a bleak, troubling depiction of a Glaswegian pre-teen in the early 1970s. Following the death of a boy whose fatal drowning he unwittingly caused, James lives out his days dreaming of escaping a drab council flat existence for a new public-funded development away from the claustrophobic inner-city concrete jungle he's grown up in.
Lynne Ramsay's film, which prefers minimalist plotting and suggestive images, enjoys an almost silent film aesthetic which proves hugely immersive as our attention centres on a child of few words. Ratcatcher's focus on a young boy's difficult life in slum-like surroundings is framed by a public sector strike which sees bin bags and waste lining the streets. Ramsay is ruthless in her approach, her hints of optimism blunted by subtle, provocative diversions into fantasy. She serves a moving and unsettling montage of adolescence that suggests childhood innocence is not necessarily lost to circumstance if it doesn't exist in the first place.
We Need To Talk About Kevin (2011)
I felt like the one being bullied in Ramsay's provocative We Need To Talk About Kevin about one mother's turmoil in the aftermath of her son's high school killing spree. There's an emotional ferocity to the way the writer-director nightmarishly portrays Tilda Swinton's hollowed out response to the destructiveness of her offspring, the director mixing tenses to disorientating effect. We Need To Talk About Kevin's unique power is its ability to bully the viewer just as the protagonist must endure her tormentors. It is unforgivably hard to watch but its inherent sadness is its greatest power as the undercurrent of anger and remorse bubbles almost noiselessly in every scene.
Trainspotting (1996)
There's not a lot to say about Danny Boyle's masterpiece that hasn't already been said. A breakout film for Boyle and breakout performance from Ewan McGregor has made it one of the most critically acclaimed Scottish films of all time. It is still well regarded today and has spawned a sequel that was also successful.
Another black comedy, Trainspotting follows heroin addict Mark Renton and his eclectic group of friends: terrifying Begbie played perfectly by Robert Carlyle, Sick Boy (Johnny Lee Miller) and spud (Ewen Bremner) as he tries to navigate away from being a drug addict and 'choose life'.
Visually stunning at times, and hard to watch at others. It is no wonder this film is so well regarded and that it catapulted Boyle to his current status as one of the finest directors in the world.
The Moon And The Sledgehammer (1971)
This is one of British cinema's great one-offs. It's a documentary about the Page family – father, two sons, two daughters – who live in seclusion in the Sussex woodlands not too far from London. They're an eccentric bunch, bordering on the feral, somehow managing to eke out an existence by working on old steam engines and living off the land. In part the cult-ish audience that has grown up around the film is explained by their bizarre nature and highly quotable dialogue (Page Senior on kangaroos, apropos of nothing: "they can stand up and walk about, and pick a cup off a table and drink from it"). Yet such a following is also no doubt owing to the family portrait it offers: the tensions between father and son; the tenderness between brother and sister. Trevelyan doesn't treat his subjects as freaks and his film is all the better for it; but that doesn't prevent the Pages from demonstrating their freakishness time and again.
Hell Drivers (1957)
Sid James is here occupying the screen with a whole host of tough guys: Stanley Baker, Patrick McGoohan, Sean Connery, Herbert Lom, even a pre-Doctor Who William Hartnell as their corrupt boss. They work for a haulage firm and earn their bonuses by making high speed runs along poorly maintained country roads and perilous quarries. The sheer amount of testosterone should make it clear that this is very much a macho film, bursting with tension and barely contained violence. Pennsylvania-born director Cy Endfield had fallen foul of the McCarthy hearings earlier in the decade, relocating to Britain where he found work in television and B-pictures. Hell Drivers is arguably his best British feature, though some will no doubt favour Zulu which he directed in 1964. It retains the hard-edged nature of his 1950 US noir The Sound of Fury, an aspect heightened by the casting of Gun Crazy's Peggy Cummins as the firm's femme fatale secretary.
The Third Man (1949)
Argued by many as the greatest film ever made, Carol Reed's The Third Man follows an American searching for the killer of his best friend in war-torn Vienna. Visually mesmerising, the film paints a bleak picture of post-World War II Europe as the story's setting becomes a character in itself. It is also memorable for Orson Welles' fleeting appearance.
The Red Shoes (1948)
Written, directed and produced by Michael Powell and Emeric Pressburger, The Red Shoes is based on Hans Christian Anderson's fairy tale and follows the story of a ballerina who must choose between her life on the stage and true love.
45 Years (2015)
With Weekend in 2011, writer-director Andrew Haigh showed a nuanced skill at presenting, with brutal honesty, the trials and tribulations of human relationships. 45 Years is no different. It swaps Weekend's contemporary look at homosexuality in modern Britain with a fascinating meditation on aging, marriage and love. Once again, Haigh shirks conventionality to suggest that human beings' capacity to love is as tragic as it is life affirming. It doesn't need to be said that actors Charlotte Rampling and Tom Courtenay provide flawless performances, the industry veterans perfectly complementing Haigh's subtle emotional notes and restrained camerawork. Indeed, the director is more than happy to just point his camera and shoot as in one lovely moment when he slowly closes in on Rampling's Kate Mercer playing piano (a scene that was widely improvised). However, the real beauty of 45 Years – the best British film of 2015 – is its penchant for setting nothing in stone – everyone will take something different away from it.
Brassed Off (1996)
Inspired by the loss of jobs due to pit closures, Brassed Off's defining qualities come from the community of redundant staff, their family and friends, as they rise above the hardship through their love of music. Even if you're not a brass music fan, there's some wonderful musical moments, especially the performance of Rodrigo's Concierto de Aranjuez which is incredibly moving.
Get Carter (1971)
Surely the undisputed king of Michael Caine movies is this 1971 debut effort from director Mike Hodges. Caine invested a lot of energy into the film, firstly acting as its co-producer, then drawing on his own experiences of the criminal underworld to develop on-screen character Jack Carter which was adapted from Ted Lewis' 1969 novel Jack's Return Home. This gritty revenge drama is invigorated by director Hodges' experience in documentary film, providing a down-and-dirty aesthetic that adds further realism to the sadistic, and at times very graphic, violence. This is framed be Caine's deceptively tough Jack Carter, a nasty piece of work the audience ultimately roots for, whose detective-like pragmatism is driven by an icy determination to get to the bottom of his brother's mysterious death no matter the cost. The straightforwardness of Carter's brutality is at once deeply affecting and memorably downbeat while the ultimate tragedy of the whole affair adds gravitas to proceedings. As Carter finds out more about his brother's life, the mystery unfolds before the audience as it does for the vengeful sibling, making for a beautifully composed character-driven drama that grips from minute one and builds to an unforgettable conclusion.
Contributions from Amilia Totten, Rory Fish, Sean Christie, Anthony Nield and Dan Stephens.