Domino from legendary filmmaker Brian De Palma will come to DVD, Blu-Ray and Digital HD on August 5. The often divisive director, responsible for both visionary works of genius and indulgent mess, delivers this 2019 thriller with Guy Pearce and Carice van Houten in starring roles.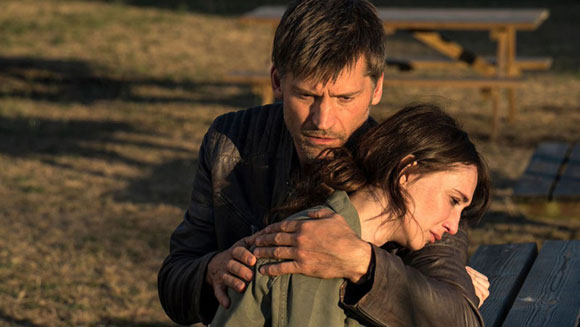 Described by film critic Joshua Brunsting as a "fascinating, often frustrating thriller" from an equally fascinating and frustrating filmmaking master, Domino has, like a small handful of other Brian De Palma films, disappointed critics. The film has not so much as divided audiences as put almost all of them in the category of disliking it with one critic saying it's the worst film in the auteur's otherwise distinguished filmography.
De Palma's films, however, tend to enjoy enduring lives on the fringes of the mainstream, becoming much-loved cult classics in ways their initial critics thought impossible. I'm not sure many found the merits of Raising Cain on its initial release, for example.
Now's the chance for Domino to find an audience who, if not coming to love it, might appreciate its artistic endeavour. Certainly, RogerEbert.com's Peter Sobcynzki believes it has every chance to thrill De Palma fans, saying: "This is not a great Brian De Palma film in the end, but its best moments will remind you of just how great he can be."
The thriller is set against the backdrop of a world wracked by terror and suspicion where police-officer Christian (Nikolaj Coster- Waldau) seeks justice for his partner's murder. On the hunt for the murderer – an ISIS member named Imran – Christian and a fellow cop become caught in a game of cat and mouse with a duplicitous CIA agent. Imran becomes a pawn to trap other ISIS members and Christian finds himself seeking revenge while trying to survive a dangerous multi-national powerplay.
Signature Entertainment presents Domino on DVD, Blu-Ray and on Digital HD August 5, 2019.