We're looking at bizarre hobbies actors have been known to enjoy in their spare time.
Not only are we curious about movies and TV series, but we also like to investigate every aspect that concerns the actors. This time, we have decided to have a look at the most bizarre hobbies that actors have. From fashion, antique items collectors and sewing, to casino games enthusiasts playing at sites with best UK casino deals. Maybe you'll find out that you have something in common with one of them? Have fun reading this article!
Mila Kunis
She is known for being a good actress and for marrying Ashton Kutcher. But when she is not on the set or spending time with her family and her husband, what is Mila doing? Play World of Warcraft! Mila Kunis is, in fact, avowedly nerd and is passionate about this fantasy role-playing game. In many interviews, the actress says that she is really addicted to WoW and also stated that she had to take a long run break from the game for fear of becoming really dependent on it.
Nicole Kidman
We have enough proof that the wonderful Nicole Kidman is a first-class actress. You may ask yourself, what hobby can an angelic and almost ethereal character like her have? A super chic hobby, of course! In fact, Nicole Kidman is passionate about ancient coins, especially Jewish ones. And not only that: After having purchased them, the actress takes also part in the restoration and in the creation of copies.
Susan Sarandon and Kaley Cuoco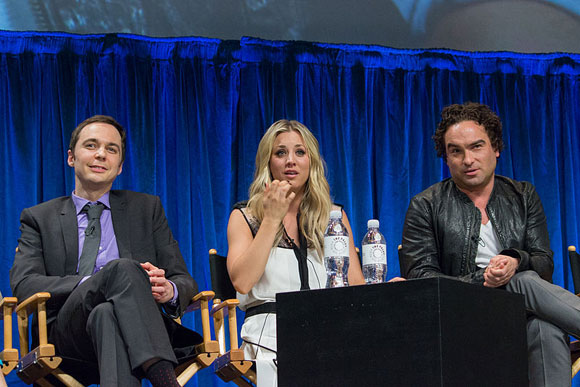 What do Susan Sarandon and Kaley Cuoco have in common? At first glance, it would seem very little: Both beautiful and good, but clearly opposite characters. Yet the protagonist of the first season of Feud and the highest paid actress in the world of TV series, thanks to her role in "The Big Bang Theory", have in common the way they spend part of their free time: Ping pong.
Susan Sarandon loves this sport so much that she also opened a themed venue called The Spin. This is a bar/recreation centre where you can spend the evening playing ping pong. Kaley Cuoco, on the other hand, has dedicated herself to ping pong after having practised tennis for a long time. Maybe we would see them playing together at The Spin?
Neil Patrick Harris
Neil Patrick Harris is one of the most beloved actors of the audience of TV series. He achieved worldwide fame thanks to the character of Barney Stinson in "How I Met Your Mother". In addition to acting, however, Neil Patrick Harris has another great passion: The actor is an amateur illusionist and has even presented many shows and events of this art. As proof of the commitment that the actor puts in this hobby, you should know that, in 2006, he even won the award for the best magician at the Tannen's Magic Louis Award.
Antonio Banderas
He is one of the most fascinating men in the world. Regardless of personal tastes, Antonio Banderas has been and continues to be, not only one of the most coveted men but also one of the most sought-after actors. Together with Penelope Cruz, Banderas managed to break out of the Spanish borders and break into Hollywood while remaining a cornerstone for Spanish and European cinema.
Considering his history and personality, would you ever expect that Antonio Banderas' hobby is fashion design? Actually, it is not hard to imagine that… The actor loves to draw and, for some years, he also joined the Central Saint Martins College of Art and Design, a prestigious London fashion school. Are we dealing here with the next fashion stylist?
Jamie Dornan
Last but not least, Jamie Dornan. Anyone hearing his name would immediately think of "50 Shades of Grey", but he also worked in a very famous TV series. This good and sexy Irish actor has a really unusual hobby considering his character: Sewing. Dornan shares this passion together with his wife, Amelia Warner. For the actor, this hobby is kind of relaxing, and he is not ashamed to even practice it in public. Simply the kind of man you should marry!