Eureka Entertainment will release Hal Ashby's compelling anti-war movie Coming Home on Blu-ray in July accompanied by a brand new and exclusive audio commentary by author Scott Harrison.
Hal Ashby, who is perhaps best known for directing Harold and Maude, released a compelling anti-war film in 1978 called Coming Home. Featuring a career-best performance by Jon Voight, it was a passion project of his co-star, Jane Fonda, an ardent opposer to the Vietnam War, following her meeting, and consequent friendship, with paraplegic military veteran Ron Kovic (who Tom Cruise played in Oliver Stone's biopic Born on the 4th of July).
A retort to the madness of the Vietnam war, Coming Home earned eight Academy Award nominations, winning three (including Fonda for Best Actress and Voight for Best Actor). It proved to be one of Ashby's biggest commercial hits (second only to Shampoo starring Warren Beatty.)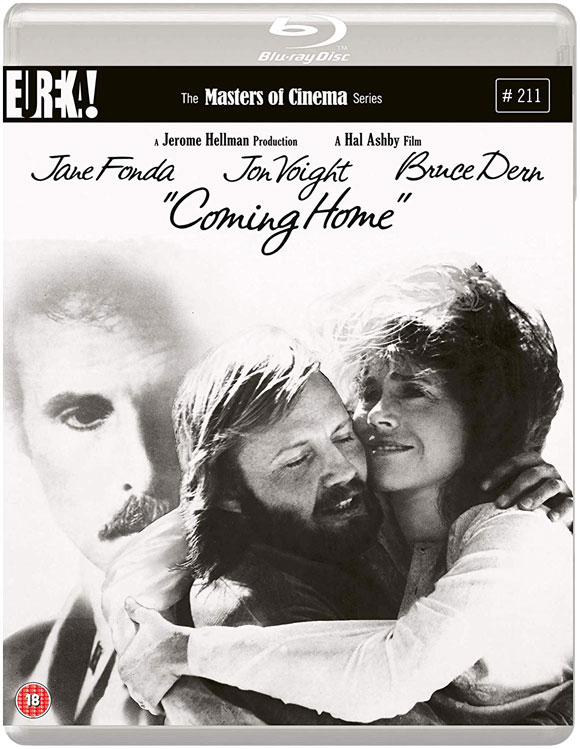 This fascinating tale of love and loss, which was released at a time when the fallout from American failings during the war in Vietnam were hurting the most, makes its UK Blu-ray debut as part of Eureka's Masters of Cinema Series. The limited edition release features a brand new audio commentary by author Scott Harrison in addition to an exclusive collector's booklet featuring new writing on the film by Harrison and critic Glenn Kenny.
A feature-length commentary with actors Jon Voight, Bruce Dern and cinematographer Haskell Wexler will also be included alongside a couple of featurettes. The film will be presented in high definition thanks to a 1080p transfer of the film with optional English subtitles for the deaf and hard-of-hearing.
Coming Home is released on UK Blu-ray as part of Eureka Entertainment's Masters of Cinema Series on July 15, 2019.