Movie tickets have become pricier than ever. Comfortable seats, big screens, and a bucket of popcorn will cost a small family over £50. If you are a movie buff searching for a more affordable way to watch film while still enjoying the big screen experience, here are a few tips to save a few pounds.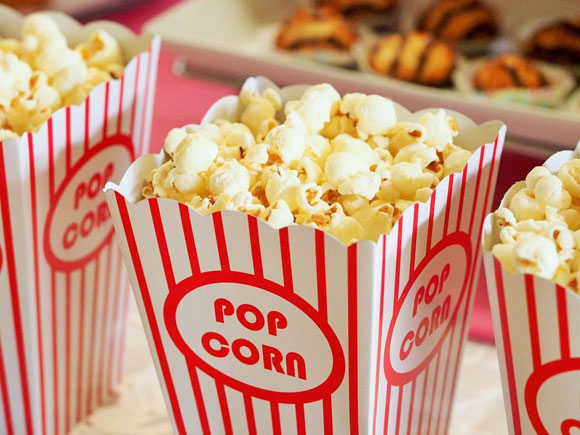 Buying tickets at the box office will save you the internet handling fees, but you will be missing out on multiple combo offers and discounts that you could otherwise use while booking the tickets online. Here's what you need to do:
1.    Pre-book tickets to enjoy hefty discounts
Online movie ticket apps and websites provide significant discounts if you pre-book tickets for a movie. If you have plans to watch that movie anyhow, you shouldn't wait until the last minute to book the tickets. Book them with discount codes offered by the respective app or website. This is one of the easiest ways to save money on online movie tickets.
2.    Look for combo offers
Online movie ticket websites have amazing combo offers that will include the ticket price, a bucket of popcorn, and a bottle of soda. The combo offers can vary depending on the rush at the box office. But since you are booking tickets online, you can enjoy better deals and save a lot of additional costs like buying popcorn for your kids. Compare some of the combos offers that suit your pocket and book instantly to have a great time at the theatre.
3.    Enjoy cashback with debit cards and net banking
Many online ticket booking websites provide cash-back offers if you pay via net banking or using your debit card. You can use the cash-back to buy movie tickets in your next visit or credit them to your bank directly. Either way, you will be saving a significant amount on every movie ticket.
4.    Use gift cards and special discounts
Like combo offers, the movie ticket websites also have gift cards that you can purchase to save money on online movie tickets. You can gift one of these cards to one of your family members and use the same card while going to the theatres together. Apart from gift cards, there are third-party discount websites that offer discount coupons and promo codes on online purchase of movie tickets. Websites like PlusVoucherCode have been tested successfully by movie-goers to get attractive discounts.
5.    Check for morning shows on weekdays
Movie tickets for morning shows on weekdays have a very low price. You will notice that the online movie ticket apps and websites are offering hefty discounts on these shows. Cash in and buy the tickets online if you want to save money. However, this is a trick that you can use when you are at home on weekdays. Don't take sick leave and sneak into the theatre.
Regardless of what the movie is, the experience of watching cinema on a big screen is unmatched. Equipped with a few smart ideas to save money on movie tickets, you will be happier than ever knowing that you'll enjoy a great film while keeping money in your pocket in the process. Know more latest news from contentpond.com