Former WWE star and now one of Hollywood's hardest working actors, Dwayne 'The Rock' Johnson underlined why he's known as one of the kindest men in the film industry by reaching out to a young British girl with Down's Syndrome.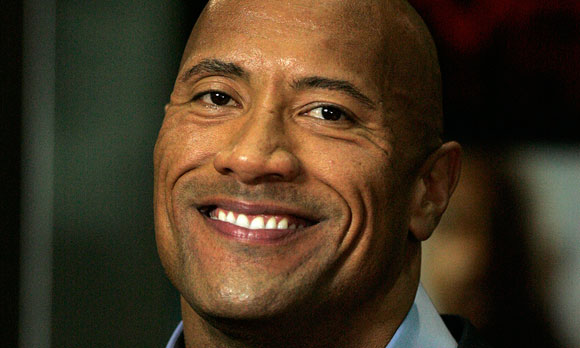 Dwayne "The Rock" Johnson is one of Hollywood's true nice guys. A friendly and charming family man who always has time for his fans, recently working out in a gym in Doncaster while shooting Hobbs & Shaw and posing for pictures with the gym's owners, Johnson has again underlined his status as a superstar philanthropist by reaching out to a young British girl suffering from Down's Syndrome.
Jason Kneen, a father of five from near Ludgershall, in Wiltshire, originally posted a photograph of his happy and smiling daughter, Rosie, with the caption: "My child has Down's Syndrome, what should I expect? This. 100% this."
Kneen followed up his tweet with a string of messages talking about his daughter's condition, what she's already been through, and how the challenges of Down Syndrome can affect both child and parent. He also mentioned how much his daughter loves Moana starring The Rock.
That prompted the star of Central Intelligence, Skyscraper and Baywatch to tweet back telling Rosie to "stay strong"
Rosie's father said it was "really cool" for Johnson to send her a message on Twitter and noted how insane it was to see the tweets go viral.
He's since received many messages of support as well as people thanking him for sharing the picture and talking about the condition which has brought comfort to people who had recently found out they were having a child with Down's Syndrome.
"We were told by doctors and nurses on the day of her birth… how her life would go. It was like her whole life had been mapped out in front of you. It was distressing, shocking and upsetting. [But] you can't predict how your child's life is going to be. You can't tell anyone what's going to happen.
"We just got on with it. She's amazing. We've been through some difficulties like anybody, but she makes up for it every day when she smiles at you like that and wants to watch Moana all the time."