The Mardi Gras is always lavishly and lovingly celebrated in New Orleans and as a result has featured in a number of films over the years. Here are some of the best examples of Mardi Gras in cinema…
The Mardi Gras festival in New Orleans, Louisiana, is a month of celebrations hosted by a city that knows how to party. The riot of costumes, colors and characters and the backdrop of this beautiful city make a perfect setting for filmmakers to evoke a whole range of atmospheres. Here we take a look at the best films to feature the Mardi Gras.
Easy Rider (Denis Hopper, 1969)
Dennis Hopper and Peter Fonda's counter-culture road trip starts with a drug deal, encounters bigoted rednecks and picks up a hard-drinking lawyer played by Jack Nicholson along the way. It then climaxes with a dark, dreamlike scene amidst the madness of Mardi Gras in full flow. An awesome and iconic piece of 60s filmmaking.
Jack Reacher: Never Go Back (Edward Zwick, 2016)
Tom Cruise stars as vigilante Jack Reacher in this 2016 action thriller, where he and Major Susan Turner, accused of espionage, uncover some deep, dark conspiracies. The packed streets of New Orleans at the height of Mardi Gras festivities have been evoked brilliantly in music, art and many other areas of popular culture. And so it is here too, as Never Go Back includes chases through streets teeming with revellers and over high rooftops whilst New Orleans parties below.
Stolen (Simon West, 2012)
Nicholas Cage stars in this revenge heist movie when his former partner in crime kidnaps his daughter and demands a ransom of $10 million to free her. Not the most widely-loved film, it is nevertheless notable for some brilliant chase scenes during the height of Mardi Gras.
Dracula (Patrick Lussier, 2000)
This updated take on the Dracula story sees a group of thieves steal a casket containing the body of the count from a London antique store belonging to a descendant of Van Helsing, enemy of vampires. The thieves take the casket to New Orleans but Dracula awakes and escapes along the way, wreaking havoc during Mardi Gras festival.
Mardi Gras: Spring Break (Phil Dornfield, 2011)
What better location for a film featuring base-level frat-boy humour than New Orleans Mardi Gras in full swing?! Three young men in search of young women hit the town in mid festival season and encounter everything you would expect – namely, boobs, beads and brews! Think American Pie in New Orleans, but perhaps not quite as funny.
Double Jeopardy (Bruce Beresford, 1999)
Tommy Lee Jones and Ashley Judd star in this neo-noir crime thriller set in Washington and New Orleans. There are lots of twists and turns as Judd's character is wrongly convicted of the murder of her husband who it transpires faked the incident for the life insurance payoff. After serving time in prison she tracks down her former husband and seeks vengeance.
Déjà vu (Tony Scott, 2006)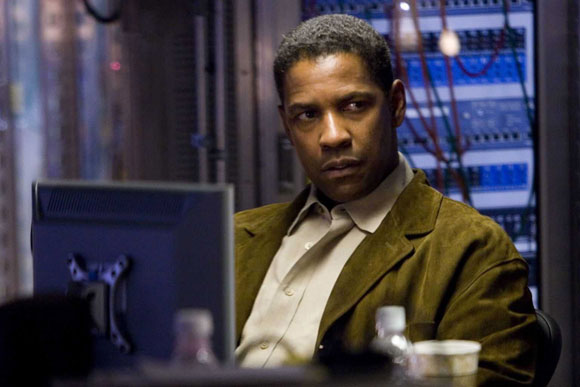 Starring Denzel Washington, this sci-fi film features a Special Agent who goes back in time to save the lives of hundreds of Navy offices killed in a terrorist attack on the Mississippi River during Mardi Gras season in New Orleans. Val Kilmer is also in the cast as an FBI agent.
Hatchet (Adam Green, 2006)
An awesome, back to basics slasher movie that uses the creepy atmosphere of the Mississippi swamplands to great effect as a group of tourists on a haunted swamp tour get terrorised by a grotesque, deformed man intent on killing each and every one of them. Friday the 13th goes Mardi Gras and it's so good it spawned three sequels and a comic book!
Tightrope (Richard Tuggle, 1984)
Clint Eastwood stars in this New Orleans-based thriller in which a rapist and murderer is targeting sex workers. Police Detective Wes Block (Eastwood) is on the case and eventually reveals that the rapist is an ex-cop who he had arrested for rape some years earlier. The film reaches a tense conclusion as Block must reach the murderer before he takes his last victim.
Mardi Gras: Made In China (David Redmon, 2005)
This one is a little off the beaten track, but brilliant nonetheless. David Redmon's documentary explores the manufacture in China of the plastic beads that feature heavily in the Mardi Gras festival. He speaks to the young women who work in substandard conditions on factory floors in Fuzhou to create the beads worn by much wealthier festival-goers in New Orleans, the other side of the world. This becomes a starting point for an exploration of globalisation and the disparity in conditions for rich and poor worldwide.
Mardi Gras in 2019 is in full swing throughout February and March, with the high point on "Fat" Tuesday, March 5th. Find out more on the Mardi Gras New Orleans website.
Over to you: what are your favourite films featuring the Mardi Gras?