Thursday March 14 marks the day that Children of The Snow Land comes to UK cinemas and On Demand with Curzon Home Cinema. The film is the joint brain child of Dartmouth Films, Picture on the Wall Productions and Mayfly TV.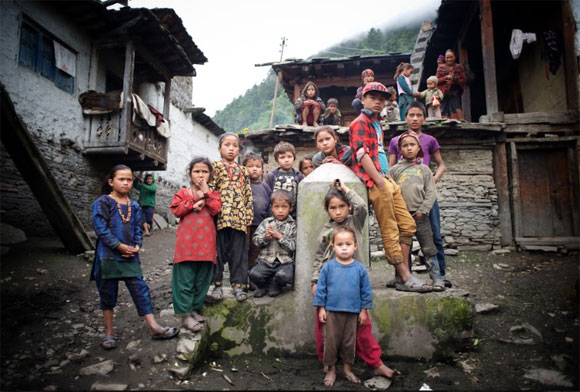 A Q&A surrounding the film and its release is set to take place the evening of its premier at Curzon Soho.
Children of The Snow Land documents the moving, funny, scary and humbling stories from the world's longest walk home from school. Directed by Marcus Stephenson and Zara Balfour, and executive produced by Christopher Hird, the motion picture is expected to keep spectaculars captivated long after watching.
The film explores the remarkable story of a group of children born in the Himalayas of Nepal. The remote area is of extreme natural beauty, but while the world around the children may be stunning, life in such natural wonder can bring with it some tough challenges.
Due to the remoteness of the village life, many of the children are sent to the capital, Kathmandu, to a school run by a Buddhist monk. Parents send their children away in the hope that an educated upbringing will bring them a chance for a better life.
While this may not sound too challenging by itself, many of the children are separated from their parents for a decade or more, without even access to speaking to them via phone lines due to the extreme isolation of their homeland.
When graduation comes around, and the children are aged 16, they must make the long-awaited journey back to their homes. The adventure involves an arduous trek across mountains, which will take them to the highest habitation known on our planet. An off-grid way of life, where an almost unbelievable-like land has remained unchanged for thousands of years.
The graduates were mere children when they left and now must return home as near adults, leaving behind a life that has included all the luxuries of the first world – mobiles, internet access, social media and all of the world's contemporary conveniences, for a life of simplicity they can barely remember.
It is upon this treacherous voyage, that the earthquake strikes…
Nepali children featured in the film are partly responsible for its filming, as Children of The Snow Land aims to offer a never-before insight into an ancient place. With an exploration into humanity, and our innate spirit to not only survive, but thrive in the most difficult and unexpected of circumstances. While equipped with meagre resources and an uncertain mindset, the adolescents must continue to ask themselves that universal question of what it means to be human – and what it means to be a family.
Children of the Snow Land is in UK Cinemas and On Demand from March 14 2019.