The UK keeps reinforcing its reputation as a world-leader in film and TV production, with television and film receiving high levels of production investment. Cinema admissions have also achieved the highest level since 1970, while independent UK films have grown in the box office market share, announced official figures from the BFI's Research and Statistics Unit.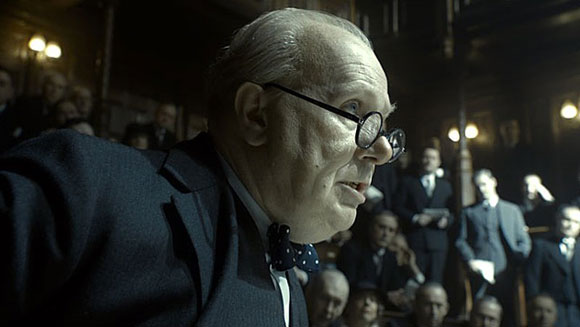 The top two grossers of the year – Avengers: Infinity War and Mamma Mia! Here We Go Again – together with independent films such as Darkest Hour and Johnny English Strikes Again contributed to a strong year for the UK's box office. The appetite for the UK cinema is further demonstrated by the high number of admissions – 177 million, a 3.7% increase on the previous year.
The UK market share in 2018 increased to 44.8%, the highest since records began. Independent films contributed to this total with 11.7%, an increase from 9.5% in 2017. High-end television and film production has also seen the second highest spend year on record, reaching £3.1 billion.
These statistics, according to Margot James, Digital and Creative Industries Minister, confirm that the UK is "a global powerhouse for the screen industries, with a strong showing from our independent film sector". With such amazing results, the investment in the film and high-end TV will continue into the next years.
Further film releases in 2019/2020 include JJ Abrams' Star Wars Episode IX, Kenneth Branagh's Artemis Fowl, Dexter Fletcher's Rocketman, Stephen Gaghan's The Voyage of Doctor Dolittle, Michael Engler's Downton Abbey, Gavin Hood's Official Secrets, Patty Jenkins' Wonder Woman 1984, Tom Harper's The Aeronauts, Rob Letterman's Pokemon: Detective Pikachu; and independent UK films such as Danny Boyle's All You Need Is Love, Gurinder Chadha's Blinded by the Light, Romola Garai's Outside, Rupert Goold's Judy, Philippa Lowthorpe's Misbehaviour, Marc Munden's The Secret Garden, Billie Piper's Rare Beasts and Richard Starzak's Shaun the Sheep Movie: Farmageddon.
This vital creative industry keeps thriving, "expanding in the nations and regions, boosting the economy, building skills, creating jobs and giving opportunities for people of all backgrounds," says Amanda Nevill CBE, CEO of the BFI. Despite a time of change waiting around the corner, the investments into the film and TV production will continue.