A watch can say a lot about you…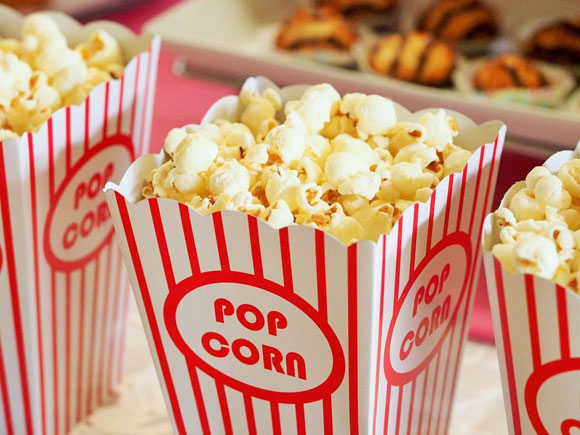 Hollywood actors have always had a direct influence on the public. Sometimes this obsession to be or do the same things as its favorite actors and actresses benefit one company or another.
Sometimes it does not.
Back in 1934 when Clark Gable took off his shirt to reveal – not his BVDs or an undershirt – but rather, his bare bod'.
People loved that manly actor but the menfolk instantly stopped wearing undershirts. This obsession with imitating Mr. Gable actually injured that particular segment of the garment industry. Fortunately, the public has a short memory so that fade quickly disappeared.
We could cite a number of similar examples but at this moment, we're talking a subject that's a favorite with millions, as well as with us.
It should be no surprise that people note what actors are wearing and often (if they can afford it), try to buy the same product.
Most actors wear watches in films, at events such as the Oscars and Emmys as well as elsewhere. Quite frequently, the watches worn in films are given to the actors for what constitutes free advertising. They always get the attention of their fans. After all, a watch can say a lot about you.
Here, in no particular order, are some celebrities and the watches they've popularized in recent times. Many were already popular but when your favorite star wears one, that only makes it all the more popular.
Rami Malek
Do you prefer something more sedate such as the Montblanc worn by Rami Malek? This wristwatch named the 38mm Heritage Chronométrie is in SS with a silvery white dial and numeral markers in gold-plate, The leather band only adds to the subtle elegance of this timepiece. This one is relatively inexpensive for less than $2 500. Be we gotta warn you. The company has others that cost far more.
Kylie Jenner
Hublot is the French term for porthole, a porthole that allows Kylie an unobtrusive peek into the mysterious passage of time is a choice porthole indeed. Kylie Jenner is gorgeous enough without wearing her Hublot attached to her wrist. This amazing Hublot classic features a 38mm Fusion King gold Pavé surrounding a black dial. One could be yours for $27,000.
Michael Fassbender
A celebrity who believes that less is more is Michael Fassbender. This distinguished timepiece from Chopard is a beauty in 18k white gold. It's almost paper thin and can run for some 65 hours without the need for rewinding.The smart lizard strap only accentuates this simplistic yet striking timepiece. If you have to ask the price, you can't afford it. Okay, try $16,780.
Alexander Skarsgard
Mr. Skarsgard showed his good taste with his "Overseas" from storied watchmaker Vacheron Constantin. This flashy beauty comes in stainless steel with an ocean blue dial. The integral SS bracelet makes this a rugged beauty you can wear on your on the set, in your sports car or on your yacht. Only $19,000.
Terence Howard
Another guy with a lot of class (and talent too!), Terrence Howard wears this elegant timepiece that somehow acts as a magnet drawing everyone's attention to it. Maybe it is flashy after all but in a nice way!
Piaget went all out with this beauty that combines high-tech with function and style. According to Piaget this is the thinnest hand-wound high-end jewelry watch in the world. It discreetly boasts 33 diamonds in a baguette-cut set on the dial which itself is set within a white-gold case featuring an additional 304 diamonds. The entire time-piece is only 5.65mm thick. Playing it coy, Piaget will only tell you the price for one these puppies on request at their website. Along with many Hollywood celebrities,
Miley Cyrus
An active celebrity who's just as much at home in the dirt as at award ceremonies, Miley loves these Daytona homages and that's what she wears. Sometimes Miley may just dress like "one of the girls" but that doesn't stop her from wearing her Rolex Daytona.
Dwayne Johnson
Our new hero, Dwayne Johnson, the man who saved San Francisco and Hong Kong, boasts his love for this Arnold & Son Time Pyramid.
Antique pyramid clocks inspired this creation. In red gold, this unusual timepiece has a double-barreled triangular movement with a 90-hour power reserve. This 44.66mm hand-wound baby ain't for sissies. Like Mr. Johnson, it's big and it's bold. Actually, at over $43,000 it ain't for everybody even if they're not sissies.
Orlando Bloom
Orlando Bloom's beautiful AC1 by Bremont is a dependable and straightforward automatic watch (one of this British watchmakers new America's Cup Collection). Simple yet elegant. And a lot more down-to-earth than some others. Cost? Only $4,700.
Miles Teller
Actor Miles Teller came to the NY premiere of his boxing film, Bleed wearing this classy Omega 41mm Globemaster Co-Axial Master Chronometer Annual Calendar. That's a lot of watch in its SS and Sedna Gold with an attention-getting pie pan dial featuring months of the year and an outstanding fluted bezel. $10.800
Christian Slater
Christian Slater already has a distinguished career behind him and he always delivers, At this year's Emmys, Mr. Slater was seen wearing a 42mm automatic Midnight Monochrome timepiece in white gold. You'll have to call or visit a Harry Winston Boutique for a price.
Oprah Winfrey
If Oprah likes it, look out! At the premiere of her Greenleaf series, Ms. Winfrey wore a Rado quartz watch. She loves this Thinline high-tech ceramic timepiece, She tells us she loves it because it's "easy to wear and easy to read". Okay, she can afford diamonds, but you can pick up the same watch without the diamonds from Rado for $2,100.
Dev Patel
Actor Dev Patel was seen sporting his classic Portugieser Automatic in SS with a white dial to the Academy Awards. This distinguished wrist watch from IWC with a black alligator strap also features a 7-day power reserve and date display. Only $12,000.
Ellen DeGeneres
If you can't decide on the watch you'd like to own, tear a page out of the book of Comedian Ellen DeGeneres. She likes 'em all and has a constantly growing collection to prove it!
Maybe not all of us can afford to wear the same watches the stars wear, but can many other fine watches for a lot less money are available everywhere. Many are beautiful lookalikes too!
And for a takeaway to bear in mind, as one savvy jeweler once told us, "A watch's function is to tell time. A Rolex is a Rolex whether it's in a stainless steel case or solid 18k pink gold case."