Neal Damiano discusses why Michael Lehmann's 1988 cult classic Heathers made an indelible impact on the high school genre and how it still has a unique presence today.
In the 1980s, a decade of particular resonance for the teen high school movie, John Hughes celebrated the kids who were trying to fit in, while Heathers interested itself in high schoolers defiantly trying not to.
Michael Lehmann's seminal teen classic turned 30 this year.. The tale of Veronica (Winona Ryder) and psychopath bad boy JD (Christian Slater) dealing with jocks and superficial bitches at Westerburg High School is just as shocking today as it was three decades ago.
Chock filled with sharp edge satire and phenomenal performances, Veronica's slide into the dark side as she and JD kill off the popular kids including the Heathers trio enabled the film to break boundaries within the teen film genre that less courageous filmmakers would have shied away from.
What makes Heathers so fascinating is its perfect balance of exaggeration and raw honesty that you didn't get from a John Hughes film. Hughes' films concentrated on the teenager facing a problem and resolving it by the end. Heathers drove through the problem like a semi-wheeler. It isn't afraid to show the dark desires teenagers sometimes feel.
Heathers deals with problems largely untouched previously such as rape, suicide, and murder. And the dialogue is legendary, one of the most quoted films in cinema.
The film is filled with little homage nods to pop culture like the character names Veronica Sawyer and Betty Finn, taken from the popular 1950s comic Archie. And then there's the high school named after lead frontman Paul Westerburg of the popular band The Replacements.
Lehmann pushed the envelope as far it can go, and did it in a clever way.
The film overdoses on exaggeration, some of the scenes almost feel cartoonish. Lehmann manages to create an unbelievably likable antihero. Some might even have rooted for him. There is little gems of social messages hidden brilliantly in the satire like the oblivious parents, wacky teachers, and all three girls named Heather.
Lets talk about the influence; it may not have been truly embraced at the time of release but it has gained a strong cult following since. Heathers' legacy can be seen in such films as Jawbreaker, Mean Girls, Clueless, An Assignation Of A High School President, Drive Me Crazy. It also influenced television shows like Glee, Popular, My So Called Life.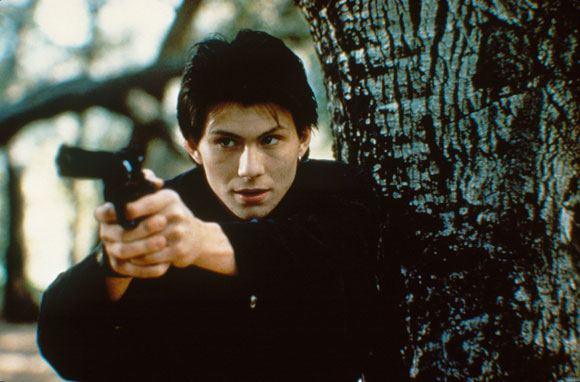 So what is the greatest significance of Heathers? Perhaps it's that people embrace the dark side now, they except it and some might even thrive on it. For a film that seemed so left field in 1988, maybe now, it's more real than much-loved hits from the decade like Pretty In Pink.