It's a horrifying prospect but a recent poll conducted by Morning Consult on behalf of The Hollywood Reporter suggests Back to the Future is the most wanted movie franchise reboot. But despite people seemingly craving it, it's not going to happen. Here's why…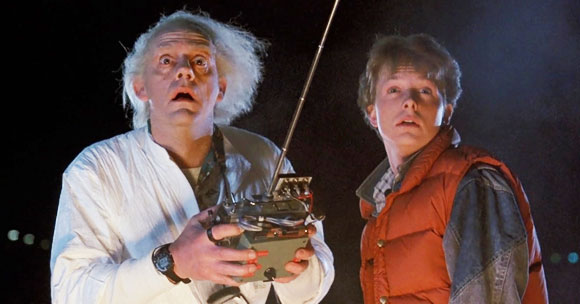 Alongside an assortment of other Hollywood classics like The Exorcist, Jaws and The Godfather, Back to the Future has a "mightier than thou" status positioning it above the lazy, cash-in reboot market. But a recent poll suggested a majority would like to see a reboot.
Yet, despite how eager a lazy studio exec might now be to look up original Back to the Future director Robert Zemeckis' number, a reboot won't be happening.
At least not until Zemeckis and co-writer/co-producer Bob Gale are dead!
Zemeckis told The Telegraph newspaper in 2015 that unless he and Gale agreed to a reboot or sequel it couldn't happen because they own the rights.
"That can't happen until both Bob and I are dead. And then I'm sure they'll do it, unless there's a way our estates can stop it."
Fellow producer Frank Marshall echoed their thoughts. "As long as I have my say [it's safe]. That one exists just like ET – we're never touching those," said Marshall in an interview with Yahoo Movies.
For me, Back to the Future should be untouchable. It's a seminal piece of work; a brilliant fantasy adventure that, despite its 30-year-old special effects, still looks great today.
And while Zemeckis and Gale are still alive, a Back to the Future remake/reboot is dead in the water. The original contracts with Universal and Amblin Entertainment that were signed in 1984 give the two men final say on the production of any franchise-related films in their lifetime.
When the pair kick the bucket, it remains to be seen what might happen now there's public appetite for such a film. But let's just put it out there for now: a Back to the Future reboot is a bad idea… leave it alone! Please.