Who Killed Teddy Bear has made its worldwide Blu-ray debut in the UK courtesy of Network. Director Joseph Cates' taboo-breaking film is a grim psychological thriller featuring powerhouse performances from Sal Mineo and Juliet Prowse.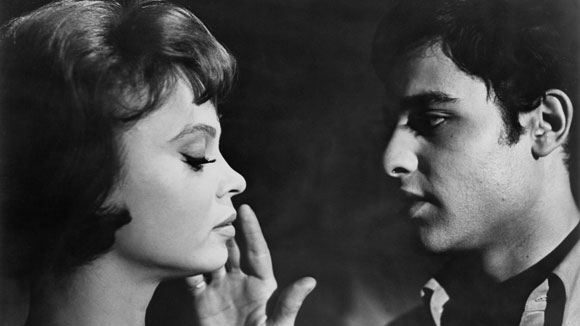 A grim police detective embarks on a one-man crusade to track down a depraved sex maniac when a nightclub dancer receives a disturbing series of obscene phone calls. Finding himself getting far too close to the victim for comfort, the hard-boiled cop must track down the unbalanced pervert before he can carry out his sick threats…
Refused certification on its original theatrical release due to its sleazy, taboobreaking nature, this psychological crime thriller features strong performances from Sal Mineo as a bodybuilding, pornography-addicted bus boy and Juliet Prowse as a victimised nightclub hostess. Showcasing Oscar-nominated cinematographer Joseph Brun's breathtaking imagery of pre-clean-up Times Square and 42nd Street, this forgotten neo-noir masterpiece of American independent cinema still retains the power to shock, and crackles with energy from its smart dialogue, electrifying performances and groovy dance sequences.
Previously available only on DVD, Who Killed Teddy Bear has been newly scanned from one of the few surviving 35mm prints in its original theatrical aspect ratio of 1.85:1. The restoration carried out involved careful grain management, both automated and manual removal of film dirt and damage, and correction of major instability, warping and density fluctuations. Missing frames/sections have been re-instated from a 16mm print and the image matched as far as possible but a difference in visual quality may be occasionally noticed.
SPECIAL FEATURES
• Trailer
• Court Martial episode
• LSD: Insight or Insanity?
• Stills gallery
• PDF material
Court Martial: The House Where He Lived (1965)
Bradford Dillman and Peter Graves star as Captain David Young and Major Frank Whittaker of the Judge Advocate General's office, in a series set in Europe during, and in the aftermath of, the second World War. This edition guest stars Sal Mineo and Anthony Quayle.
Written by S.S. Schweitzer / Directed by Peter Maxwell / Original ITV Transmission 2 October 1965
LSD: Insight or Insanity (1967)
Sal Mineo narrates a short film that outlines the dangers of taking LSD. Done in a typically psychedelic '60s style, this film combines men in white coats lecturing on drug abuse and hallucinogenic imagery to create something particularly of its time.
Network released Who Killed Teddy Bear on September 17, 2018 on Blu-ray before a October 15 Digital release.