Out tomorrow, Georgia Toffolo has joined the cast for the UK release of The Grinch. She will voice Mrs. Toffee Apple, a small-and-sweet Whoville resident who is out on a shopping trip.
Georgia Toffolo, who rose to fame in last year's I'm A Celebrity Get Me Out Of Here, has been announced as the voice of Mrs. Toffee Apple in the UK edition of Illumination's Dr. Seuss' The Grinch.
Arriving in UK cinemas on November 9, Dr. Seuss' The Grinch is the eighth fully animated feature for Illumination which, alongside Universal Pictures, present a new film based on Dr. Seuss' beloved holiday classic. The Grinch tells the story of a cynical grump who goes on a mission to steal Christmas, only to have his heart changed by a young girl's generous holiday spirit. Funny, inspiring and visually stunning, The Grinch tells a universal story about the redemptive power of kindness and the true spirit of Christmas.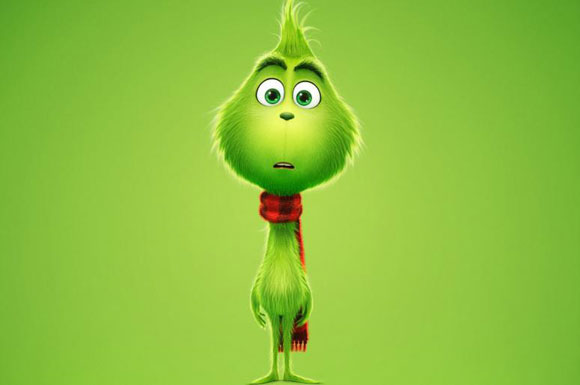 Prior to its release, Illumination announced Georgia "Toff" Toffolo's addition to a cast that includes Academy Award® nominee Benedict Cumberbatch. Voicing Mrs. Toffee Apple, Toffolo plays a small-and-sweet Whoville resident who is out on a shopping trip. She's excitedly grabbing some final ingredients for her traditional Christmas stuffing, but even on her tiptoes she can't quite reach the top shelf for a much-needed jar that is just out of her reach.
Cumberbatch is the infamous Grinch, who lives a solitary life inside a cave on Mt. Crumpet with only his loyal dog, Max, for company. With a cave rigged with inventions and contraptions for his day-to-day needs, the Grinch only sees his neighbours in Whoville when he runs out of food.
Each year at Christmas they disrupt his tranquil solitude with their increasingly bigger, brighter and louder celebrations. When the Whos declare they are going to make Christmas three times bigger this year, the Grinch realizes there is only one way for him to gain some peace and quiet: he must steal Christmas. To do so, he decides he will pose as Santa Claus on Christmas Eve, even going so far as to trap a lackadaisical reindeer to pull his sleigh.
Meanwhile, down in Whoville, Cindy-Lou Who—a young girl overflowing with holiday cheer—plots with her gang of friends to trap Santa Claus as he makes his Christmas Eve rounds so that she can ask him for help for her overworked single mother. As Christmas approaches, however, Cindy-Lou's altruistic plan threatens to collide with the Grinch's more nefarious one. Will joy and optimism win out over grumpiness and cynicism?
Illumination's upcoming films include The Secret Life of Pets 2 in June 2019, Minions 2 in July 2020, and Sing 2 in December 2020.