Many films might feel harmless, however, they are just like food for the mind and the soul. Some make us feel good, some make us worry and some help us feel and perform better. Which is why it would be a pretty bad idea to watch a movie featuring plane crash or aviation disasters when there is a flight in your nearest future.
It has been fact for a while that the emotional contents of films can affect a person's psychological health either by affecting their mood, their thinking or behaviour.
Therefore, it would seem like a wise and logical decision for a person flying for the first time or one who has a flight within a few days to avoid watching any movies with plane crashes or aviation disaster so your mind will not go places your body certainly won't and you won't be plagued by nightmares of your plane crash before and during the flight.
Although, this psychology doesn't apply to everyone, it is better to be safer than sorry. Watching a plane crash or aviation disaster of any form has got to be scary. And watching one when you have a flight in a week or more can definitely inform and expand the fear of plane crashes.
The following ten films are well known for their plane crashes and aviation disasters which you should not watch until after your flight.
Alive (1993)
This is an American survival drama film based on Pier Paul's 1974 book "Alive". Directed by Frank Marshall and narrated by John Malkovich, this adventure/biographical movie tells the story of a Uruguayan rugby team involved in Uruguayan air force flight 571 which crashed into the Andes mountain in 1972.
Since this story has many scary scenes of a plane crash where the victims find themselves stranded on a mountain with no hope of rescue, it probably isn't advisable for anyone to watch this any time before a flight.
Final Destination (2000)
This teen horror/thriller film adds a unique twist to a plane crash plotline where a boy dreams about events that foreshadow a plane crash, avoids the plane crash and death is out to kill the survivors of a plane crash. The story was written as a spec script for an episode of "The X-files" by Jeffrey Reddick who instead of submitting it to the X-files, wrote it as a feature-length film. The X-files writing partners James Wong and Glen Morgan eventually rewrote the script and agreed to direct it.
Fearless (1993)
The film was written by Rafael Yglesias from his novel with the same title and directed by Peter Weir. This film with its seven minutes plane crash scene features a terrifying plane crash that will give you vivid nightmares whether you have a flight scheduled or not.
Con Air (1997)
Nicolas Cage plays the role of an Army Ranger who after serving jail time for the accidental death of an assailant finds himself paroled but trapped in the prisoner transport plane that is supposed to take him home. Of course, like the other films on this list, Con air features a plane crash and isn't the best film for a person flying anytime soon to watch.
The Grey (2012)
This film is based on a short story written by Ian Mackenzie "Ghost Walker" and Joe Carnahan produced and directed it. The film follows the story of some men who after a plane crash find themselves stranded in Alaska with a pack of hungry grey wolves ready to prey on them in the cold Alaska weather.
Cast Away (2000)
This survival film directed and co-produced by Robert Zemeckis tells the story of a Fed-Ex employee whose plane crashed into the pacific and had to survive alone on an island for four years. We hope you can stay away from this movie till after your flight.
Knowing (2009)
This science fiction/ thriller film tells the story of how Nicolas Cage as John Kestler can predict disasters. There is also a plane crash scene in the film that you would do better staying away from any time before your flight.
United 93 (2006)
This biographical-thriller film attempts to recount the events aboard the United Airline Flight 93 plane which was hijacked during the September 11, 2001 attack. The film directed by Paul Greengrass which is an account, albeit, a fictional one of the final minutes of the United Airlines flight 93. The film received two Academy Awards.
Die Hard 2 (1990)
This action film is a second installment in the film series, Die Hard, and was directed by Hairlin Renny. The screenplay adapted from "58 minutes", a Walter Wager novel, was written by Doug Richardson and Steven E. deSouza. Bruce Willis acts as Agent John Mcclane and while waiting for his wife's plane to land had an encounter with terrorists at Washington Dulles International Airport. Now he must put an end to the terrorists' plans before his wife's plane and other flights crash or run out of fuel while circling the airport.
Fight Club (1999)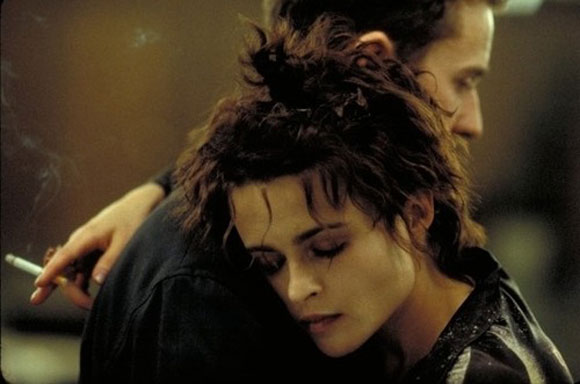 Fight club directed by David Fincher, is a film inspired Chuck Palahniuk's novel. It features Brad Pitt, Helena Bonham Carter and Edward Norton. The film shows a brief sequence of a plane crash that occurred only in our narrator's mind but which is enough to terrify anybody.
Over to you
Although, these films have been enjoyed by millions of viewers worldwide, the reason why we would advise against watching these films before a flight is because they can play on an imaginative mind. To truly enjoy them without any emotional or psychological backlash afterwards, choose the right timing and watch them any other time, but not before a flight in your nearest future.