Described as "absorbing and moving" by The Guardian, Utøya-July 22 tells the story of the devastating terror attack on Utøya island when a right-wing extremist went on a deadly rampage at a political summer camp.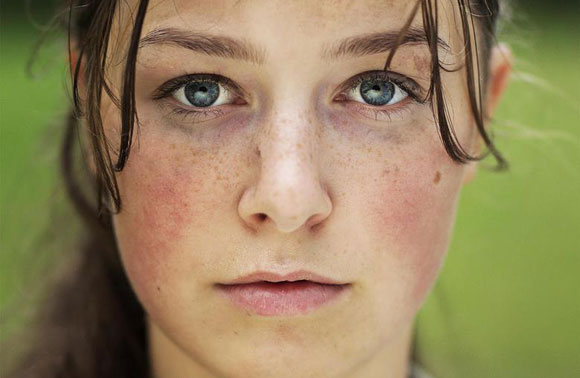 Utøya-July 22, Erik Poppe's powerful film based on the July 22, 2011 terror attack on Utøya island, centres around 18-year-old Kaja and her friends who, having witnessed the bombing of a government building in nearby Olso, are reassuring parents back home that they're safe and away from danger on Utøya island. That is until the bomber takes up arms and arrives on the island intending to kill as many people as possible.
The film, which will screen as part of the BFI London Film Festival in October, was a Scandinavian box office number one this year and will get a wide UK release on October 26.
Director Erik Poppe said: "It is impossible to describe in words what it must have been like to experience this evil attack. I hope the movie can help us understand and show even more care and compassion with those who were there, caught up in the chaos by fate and coincidence over which they had no control when evil struck."
Poppe's film follows Kaja as she hears the gun shots begin and tries desperately to survive. Utøya uses the single take mechanism to put audiences closer to the raw fear of the event while building the film's inherent tension in real time.
Eve Gabereau, Managing Director of Modern Films, said it was a timely moment to release the film in the UK, particularly because of its prevalent themes of gun control, extremism and mental health.
"For us, it is a great piece of artistry but also a hard-hitting piece of recent history told by those who lived through it," she adds. "The way they have brought their experiences together to form a communal narrative around what happened, alongside Erik Poppe's unique vision of working with the story in a single, real-time take, renders the viewer experience heart-wrenching. This is its strength, particularly on the big screen – where it really should be seen. Utøya-July 22 is the best of both political and cinematic filmmaking."
Utøya-July 22 will get a wide UK release on October 26.
Article updated 19/9/2018 to reflect release date change from October 19 to October 26.