In an industry-led BFI report, measures to boost British independent film and help the industry remain a "creative powerhouse" have been proposed, helping filmmakers harness opportunities in the increasingly digital world.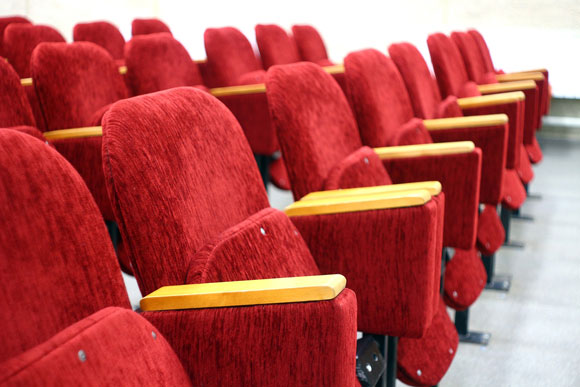 The aim of the commission, which took contributions from various individuals and organisations within the film industry, aimed to address four key areas.
It sought to identify measures to help producers and filmmakers in the UK retain significant intellectual property rights with the intention of this leading to benefits for UK companies long term.
It also wanted to seek ways to increase revenues for independent film while better understanding changing audience behaviours with the ability to respond to such change.
Additionally, the commission wanted to identify new commercial investment sources and address whether current rights arrangements are fit-for-purpose, maximising value and strengthening the UK's capacity to collaborate on the international stage.
In total, the commission's report makes four key industry-led proposals with another five recommendations for both the BFI and UK government to consider.
"Independent films are woven into the fabric of our cultural life – they give filmmakers a space to innovate with craft and form, and they tell the urgent stories that go to the heart of who we are as a nation," said BFI CEO, Amanda Nevill.
Neville adds that the commission acknowledges the global challenges that currently present themselves but seeks to identify practical approaches available to the industry, the government and the BFI. These, she says, "could equip our filmmakers to harness opportunities that our increasingly digital world offers for future growth and success."
Minister for Digital and the Creative Industries, Margot James, called the industry a "creative powerhouse", producing films from Paddington to God's Own Country, that are enjoyed by a global audience. They also reflect the rich diversity of modern British society.
"With our world class facilities, talented workforce and highly competitive tax reliefs, we are committed to supporting the UK film sector to grow and flourish for years to come," added James.
Chair of the Commission and CEO of Lionsgate UK, Zygi Kamasa said we are in a time of "revolutionary change". He adds, "Although we are realistic about what this report can achieve, I believe we have identified several targeted opportunities to address some of the challenges posed to UK independent film by global forces.
"The entire UK film industry has been very receptive to collaborating and working together with the aims of this commission, and it's crucial we all to continue to do so, in order to help our sector flourish and grow as it so richly deserves."
The full report from the BFI Commission on UK Independent Film can be downloaded here: www.bfi.org.uk/ifc