Danny Boyle, the man behind British classic Trainspotting and the UK's opening ceremony at the 2012 Olympics, is set to take his career to new heights when he helms the next James Bond movie. Let's take a look at 4 films that prove he's the right man for the job.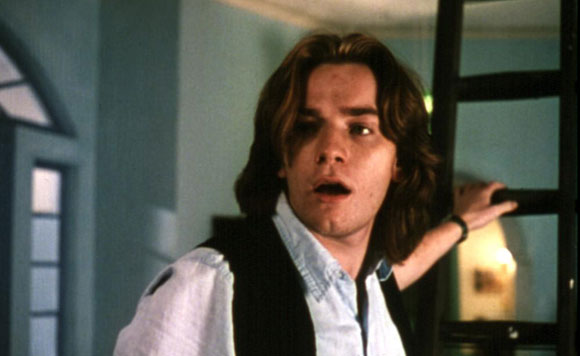 Part of what makes Danny Boyle such a terrific filmmaker is his ability to tackle an array of genres – from science-fiction to biopics to survival stories to family films to gritty tragi-comedy. He's dabbled in action and orchestrated the Queen's leap from a helicopter at the Olympic Games' 2012 opening ceremony so is well-versed in national pride and epic set-pieces, soemething he'll be required to tap into for the new James Bond.
There are some classic movies by Boyle which you can't ignore. All these films definitely deserve a special mention. If you've not watched them yet, it's time to buy the DVDs now. Above that, you can even save a remarkable amount of your bucks while purchasing online.
How?
Look for a thrilling deal from Amazon or Find DVDetc. Browse through the exciting voucher sites like Dealslands to find a great discount and pick up a Danny Boyle bargain!
Now, let's check out these splendid Danny Boyle movies.
127 Hours
This movie is a unique combination of adventure and drama. You will witness how fiercely an adventurous mountain climber fights for survival. He gets trapped under a boulder while exploring canyons in Utah. Actually, this inspirational film is based on the real life of Aron Ralston. A stand-out performance from James Franco helps to bring further emotion to this survival drama.
Shallow Grave
An unsettling, paranoid urban thriller, Shallow Grave draws from its claustrophobic stage, mainly inside a small apartment, to complement the suspense. A small scale tale of greed, loyalty and murder, three friends see their relationship tested when a dead man's cash ends up in their hands.
The Beach
A spectacular adventure and romance film, The Beach sees Leonardo DiCaprio's idealistic Richard travel to Thailand in search of some intangible self-fulfilment. This movie has an absolutely astonishing score and boasts wonderful imagery. It's a film about self-exploration and adventure, boasting great performances from the entire cast. Boyle captures the beauty of Thailand with much of the film shot on location on the island of Koh Phi Phi.
Trance
It is all about mystery, drama, and crime! The story of this movie is quite interesting as an art auctioneer gets into a group of criminals. Moreover, that group even includes a hypnotherapist. The story of how all of them help him to recover a lost painting is really an admirable one. With famous stars like James McAvoy, Vincent Cassel et al., Trance is a must-watch!
So, these are the most stupendous Danny Boyle movies. Aren't they? Believe me, to watch these movies even more than one time will be definitely worthy. So, what are you waiting for? Start watching them now!