Sports journalist and documentary filmmaker Gabriel Clarke directs this loving celebration of the life and professional career of former England, Barcelona and Newcastle United football manager Bobby Robson.
UK sports journalist Gabriel Clarke directs, alongside Torquil Jones, this lovingly constructed documentary celebration of English football player and manager Bobby Robson. The Durham-born man, described by former England striker and BBC TV sports presenter Gary Linekar as the most successful English coach of all time, sees the triumphs and tragedies of his life at the forefront of international competition economically celebrated across a breezy hour and 45 minutes.
Aptly titled "More Than A Manager", Clarke's film is part historical document about the highs and lows of professional football, part human interest story that takes us outside the beautiful game as Robson battles cancer four times before eventually succumbing to it in his mid-seventies. More importantly, it's a film about one of the sport's true nice guys. With contributions from Alex Ferguson, Jose Mourinho, Pep Guardiola and Paul Gascoigne, there is a common thread amongst all the speakers, each acknowledging Robson as a genuine philanthropist.
Before his death he raised thousands of pounds for cancer research and set-up one of the world's leading cancer research centres in the Freeman Hospital in Newcastle upon Tyne. But fittingly, Clarke doesn't dwell on Robson's fight with illness, framing his on and off field successes and failures as a mark of the human spirit and one man's determination and courage to pursue those ambitions that fuel his footballing passion.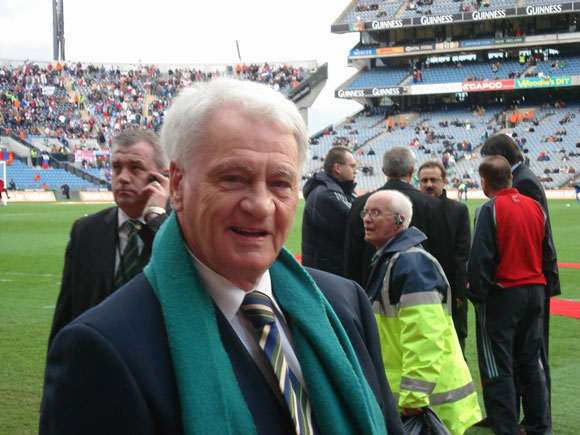 Incorporating so much of Robson's life, the film sometimes has a tendency to drift out of focus, but Clarke, the son of Alan Clarke who made the powerful football hooligan drama The Firm, ensures the most fascinating aspects of his managerial career are included such as the impact of Maradona's "hand of god" in England's game with Argentina in 1986, his memorable run to a World Cup semi-final in 1990, his short-lived time at Barcelona, and his return home as manager of Newcastle.
There's also some very touching moments featuring the enigmatic Paul Gascoigne who recalls how Robson gave him a chance in the national team and their relationship long after their professional careers had ended. Insight from Pep Guardiola, who played for Robson at Barcelona, and Jose Mourinho, who was his assistant coach at the Spanish club, shed further light on his professional style and mentality. But ultimately, it's a heartwarming celebration of life; of triumph and tragedy, of facing adversity head on and never giving up.
Directed by: Gabriel Clarke, Torquil Jones
Written by: Gabriel Clarke
Starring: Gary Lineker, Alex Ferguson, Alan Shearer
Released: 2018 / Genre: Documentary
Country: UK / IMDB
More reviews: Latest | Archive