These movies might help you play your cards right next time you're at the casino…
Movies have always been a great source of entertainment and the genres in this industry are so many that there are always plenty of options for every taste. It is often the case that people might have a hobby and they are interested in movies that represent a certain aspect of the areas they show interest in.
If you are a casino enthusiast, then you can definitely compile a list with several movies that are worth watching. There are a few casino-themed titles that will help you prepare for a wonderful movie marathon. Even if you are not that into gambling, you will definitely enjoy at least a couple of options on this list presented by MobileCasinoHub.com.
Casino Royale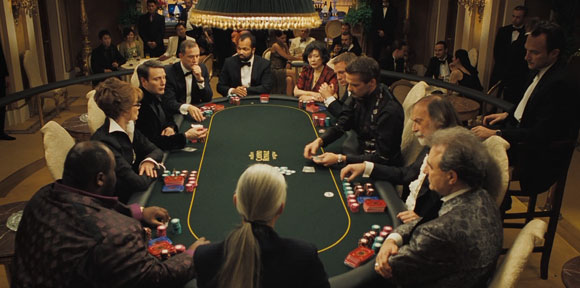 All Bond movies have always been known for portraying the main character as a dapper gentleman, loved by many women and resented by his foes. What better background to fit this concept than one of the classiest casinos in the gambling industry? The 2006 remake of the classic of 1967 with the same title is a great way to spend your weekend and have a movie night with friends or just by yourself.
All James Bond fans will be intrigued by this film, as well, as it features spectacular scenes in Casino Royale. The most important game of Bond's life is played in this movie of the popular series.
Fear and Loathing In Las Vegas
Las Vegas is often referred to as Sin City and this 1998 movie shows exactly this side of gambling. The film is based on the novel with the same name and it presents the adventures of the main character who is quickly engulfed by all sinful pleasure of Las Vegas.
Hunter S. Thompson, played by Johnny Depp, is heading to Sin City in order to cover a sports event for a magazine. Thompson is accompanied by his wacky Samoan lawyer on his trip to Las Vegas. The characters are chasing the Ethiopian idea of the "American Dream', however, they end up in a series of misfortunes caused by what is considered the dark side of Sin City.
Ocean's Eleven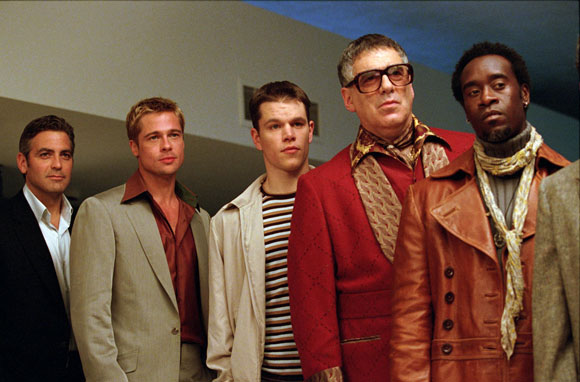 Do not watch this movie if you are looking for a way to learn the ways of plotting a grand casino scheme. It is, after all, a fictional work. This being said, it is understandable why one would feel hyped after watching Ocean's Eleven. This action-packed movie of 2001 stars some of the most popular Hollywood celebrities and it combines the charm of gambling with the thrill of a guaranteed win.
The popularity of the movie inspired a sequence of Ocean's movies. Follow the exciting adventures of the main characters along their journeys towards outsmarting some of the biggest casinos in the world. You are guaranteed to have a fun time while watching the whole Ocean's Eleven series.
The Hangover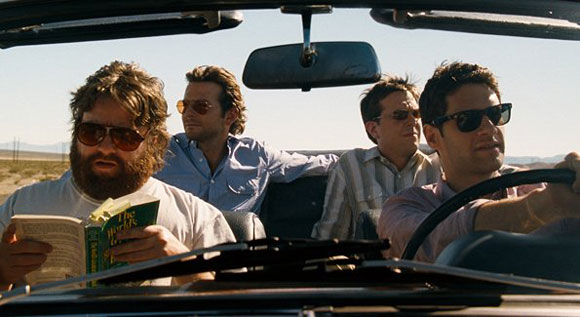 If you are a fan of comedies, you should include The Hangover in your casino-themed movie marathon. You will have a great laugh with the main characters who show the typical consequences of wild bachelor parties in Sin City. This comedy promotes the classic saying "what happens in Vegas, stays in Vegas" and follows the crazy and hilarious misfortunes of the main characters.
The Hangover was so popular that in 2011 and 2013 there were two other parts that provide viewers with more laughter than ever. Do not miss to add this fun casino-inspired movie in your list with must-watch films.
Rounders
If you are a fan of poker, you might enjoy this movie as many viewers have proclaimed it as the best casino film for poker enthusiasts. Mike McDermott, who is the main character, is a law student who happens to be extremely good at playing poker. However, after an unfortunate game where he loses all his money to a Russian mobster, Mike swears to leave poker in his past.
Even though Mike keeps his promise, after a few years his childhood friend Lester becomes the reason for breaking the vow. In order to help him and repay the money his friend owes to the "bad guys", Mike gets back to his poker past.
Casino
It is no secret that Scorsese's movies are big hits and they have many fans. This is why you are recommended to give Casino from 1996 a try. Another reason to watch the movie is Robert De Niro who plays the main role in the film.
This brilliant movie depicts the two contrasting parts of gambling. On the one side you have the glamour and thrill of casino entertainment, while on the other side, you see the brutal and devastating deals intertwined in the gambling business.
21
You may have guessed by the title of the movie that fans of blackjack will enjoy this movie. The main character of the film, Ben Campbell, is a young man who is determined to study medicine but has no way of paying the high tuition of the Harvard University of Medicine.
Ben's maths teacher notices the boy's talent for numbers and recruits him in his small group of students who have a talent for gambling. With the help of card counting, Ben and his new friends enjoy great casino wins. However, along with money comes greed and soon the hard work of the main characters may be all for nothing.