Netflix is the place where you get to binge-watch shows that are different, undiluted and unique. The array of films and TV shows is second to none, ensuring hours of entertainment.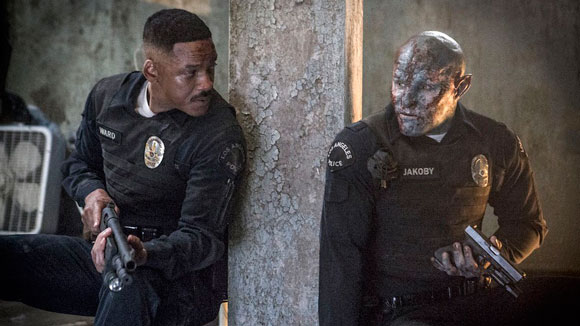 One of the most popular types of TV or film on Netflix is science-fiction and there are plenty of movies within the genre for you to choose from. And you could even read the reviews first before you do decide to watch one. For instance, the Energy review tells you about the movie, it's characters as well as what you can expect, helping you enjoy your time easily.
Here are some of the best Netflix sci-fi movies to watch in the USA right now that you should probably add to your watch-list.
Mute
Mute comes from the palate of director Duncan Jones. It's a neo-noir sci-fi about a mute bartender searching for a lost love in a near-future dystopian society. With Alexander Skarsgard playing the role of the Mute Bartender, you get acting chops with Jones' trademark visuals. It's a unique sci-fi movie that will divide audiences. However, it's well worth checking out.
What Happened to Monday
Another dystopian sci-fi, this time set in 2043, that tells the story of six sisters and their search for a missing seventh siblings. Starring Noomi Rapace, What Happened to Monday is a great mix of action and science fiction which can be a bit difficult to come in terms with at times but remains relevant, engaging and ultimately fulfilling by its close.
Bright
Directed by David Ayer and starring Will Smith, Bright sees humans coexisting with mythical creatures usually associated with the worlds of J.R.R. Tolkien or J.K. Rowling and thus we find a L.A. cop teaming up with a rookie who happens to be a blue-skinned orc. It's fast-paced and high concept making it great entertainment for those that want a fun couple of hours. The film has become one of Netflix's most streamed movies.
Annihilation
A Netflix movie that is based on the Southern Reach Trilogy with a combination of horror and sci-fi all tangled to it, this film, starring Natalie Portman, concerns the encounters of a scientist group who enter into Area X which is declared to be a quarantine section and endure strange happenings that ensure the plot grips from beginning to end.
The Road
Based on Cormac McCarthy's masterpiece on the aftermath of the apocalypse, The Road, directed by John Hillcoat, stars Viggo Mortensen, who starts a journey across the harsh, barren landscape of America towards the ocean with his son. They must battle to stay alive amidst the gangs who are willing to destroy them. It's fittingly tough viewing, the film sticking closely to the novel's dark vision. But it's a genuine accomplishment with Mortensen ably supported by the young Kodi McPhee who plays his son. It's an enthralling watch.
So there you have it. A selection of noteworthy sci-fi movies to watch on Netflix USA right now. Some are good, some are really good, and one is a modern masterpiece.