Every year there seems to be a number of highly talented individuals who are either completely ignored by the Academy Awards or repeatedly just miss out on winning a gold statuette. Mark Fraser nominates 11 people who he believes should one day have their acceptance speeches ready.
This article was updated in March 2019.
10. Michael Seresin (Cinematography)
Over the past four or so years younger cinema audiences have acquainted themselves with the work of New Zealand cameraman Michael Seresin (born 1942) through the successful reboot of the Planet of the Apes franchise. It's been since the late 1970s, however, that this director of photography has been catching the eye of many a filmgoer, particularly in the movies of British director Alan Parker, for whom Seresin was the chief cinematographer for some 16 years. Two highlights from this period were the exquisitely-shot Midnight Express (1978) and 1987's Angel Heart, which has easily held its ground as an exemplary example of colour film noir.
9. Debbie Zoller (Make-Up)
Any David Lynch fan should be familiar with the work of Debbie Zoller (DOB unknown), who was not only responsible for the make-up and prosthetic design for the third Twin Peaks TV series (2017), but also worked with the director on what was arguably his first truly ambiguous colour movie (Lost Highway in 1997). Since the late 1980s, Zoller has clocked-up a number of credits in a range of films, including Barry Sonnenfeld's Men in Black (also 1997), Rupert Wainwright's Stigmata (1999), both instalments of Quentin Tarantino's extended actioner Kill Bill (2003-04), Edgar Wright's Shaun of the Dead (2004 again) as well as a couple of entries in The Hunger Games saga.
8. Carol Spier (Production Designer/Art Direction)
Like Zoller, Canadian Carol Spier (DOB unknown) established her reputation by collaborating with an idiosyncratic filmmaker – this time being David Cronenberg. Their 20-plus year partnership yielded an eclectic body of works, including The Dead Zone (1983), The Fly (1986), Dead Ringers (1988), Naked Lunch (1991), M Butterfly (1993), Crash (1996), eXistenz (1999), A History of Violence (2005) and Eastern Promises (2007). In recent years Spier's eye for detail can be seen in movies like Kimberley Peirce's remake of Carrie and Guillermo del Toro's Pacific Rim, both of which were produced in 2013.
7. Ruth Carter (Costume Design)*
After launching her film career in 1988 as the costume designer for Spike Lee's School Daze, Ruth Carter (born 1960) has received two Academy Award nominations – for Lee's 1992 sprawling biopic Malcom X and Steven Spielberg's lavish period piece Amistad (1997). Both boast outstanding pieces of wardrobe.
In recent years she has continued working with Lee, a union which has led to the remake of Oldboy (2013), Da Sweet Blood of Jesus (2014) and Chi-Raq (2015). Carter also dressed the actors in Ava DuVernay's Selma (2014), another historical drama involving the US Civil Rights movement of the 1960s. Despite its inclusion in the 2015 Best Picture category (it lost to Alejandro G Inarritu's Birdman or [The Unexpected Virtue of Ignorance]), Selma's costumes inexplicably failed to excite the Academy's voting sensibilities, which at the time seemed to have a leaning for fantasy-orientated gowns.
6. Robby Muller (Cinematography)**
While it's been a few years since Dutch cameraman Robby Muller (born 1940) has received a major DOP credit, there's no denying he deserves an Oscar of some sort for his contribution to the visual aesthetic of international cinema.
After helping director Wim Wenders become a leading force in the so-called New German Cinema of the 1970s – a collaboration that culminated in what is arguably the most epically-flawed road movie ever made (1995's beautifully shot Until the End of the World) – the cinematographer went on to work with a slew of other interesting filmmakers, including Alex Cox (1984's Repo Man), William Friedkin (To Live and Die in LA – 1986), Jim Jarmusch (Down By Law, Mystery Train, Dead Man, Ghost Dog: The Way of the Samurai and Coffee and Cigarettes in 1986, 1989, 1995, 1999 and 2003 respectively), Barbet Schroeder (1987's Barfly) as well as Lars von Trier (Breaking the Waves and Dancer in the Dark in 1996 and 2000).
Anyone questioning this choice should re-watch either Wenders' brilliant quirky gangster opus The American Friend (1977) or his poetic Paris, Texas (1984), which remains one of the most beautiful portraits of south western Americana ever committed to celluloid.
5. Greg P Russell (Sound)
Since 1989, Greg P Russell (DOB unknown) has received 17 shared Oscar nominations for Best Sound/Best Sound Mixing, but is yet to be given a gong.
Six of these films were directed by Michael Bay between 1995-2016 (The Rock, Armageddon, Pearl Harbour, Transformers, Transformers: Revenge of the Fallen, Transformers: Dark Side of the Moon and 13 Hours: The Secret Soldiers of Benghazi), while another two had Sam Raimi at the helm (Spider-Man and Spider-Man 2 in 2002 and 2004 respectively).
Russell was also recognised by the Academy in 1990 (for Ridley Scott's Black Rain), 1998 (Simon West's Con Air), 1999 (Martin Campbell's The Mask of Zorro – the same year as Armageddon), 2000 (Roland Emmerich's The Patriot), 2006 (Rob Marshall's Memoirs of a Geisha), 2007 (Mel Gibson's Apocalypto), 2011 (Phillip Noyce's Salt) and 2013 (Sam Mendes' Skyfall).
Officially, Russell has only been nominated for the Oscar 16 times after his nod for 13 Hours: The Secret Soldiers of Benghazi was rescinded by the Academy's Board of Governors for a direct violation of campaign regulations when (according to Deadline Hollywood's Liz Calvario) he "called his fellow members of the Sound Branch during the nominations phase to make them aware of his work on the film".
Although fellow nominees Gary Summers, Jeffrey J. Haboush and Mac Ruth weren't penalised for this indiscretion and remained in the 2017 race, it didn't really matter in the end as the movie lost out to Gibson's World War II opus Hacksaw Ridge. One can now only wonder if this mistake will cost Russell – who has a massive list of movie credits to his name – any future chance of finally receiving a gold statuette.
4. (TIE) Robert Downey Jnr (Actor)
How is it that an actor like Robert Downey Jnr (born 1965) can emerge from a few highly publicised, self-destructive drug and alcohol-fueled binges to become one of the highest paid actors on Earth? The answer is simple really – raw talent! True, his longevity has recently been boosted by a couple money making franchises (Iron Man and Sherlock Holmes). Nevertheless, there is no denying he rarely (if ever) has delivered a mediocre performance over three-and-a-half decades. During this time he has only been nominated for an Oscar twice – as Best Actor for being the titular lead in Richard Attenborough's Chaplin (1992) and Best Supporting Actor in Ben Stiller's 2008 comedy actioner Tropic Thunder.
4. (TIE) James Woods (Actor)
As with Robert Downey Jnr, James Woods (born 1947) has received just two Academy Award nominations during a movie career which dates back to 1972. The first, a Best Actor acknowledgement, was for playing a weasel war correspondent in Oliver Stone's Salvador (1986); the other as Best Supporting Actor in Rob Reiner's 1996 period piece Ghosts of Mississippi. Admittedly Woods is not as high profile as he used to be, but nor is he a spent force. Surely there must be another great part for him out there somewhere?
3. Helena Bonham Carter (Actress)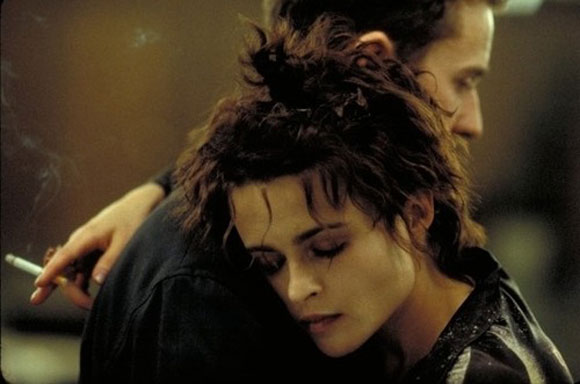 Put simply, the resume of English actress Helena Bonham Carter (born 1966) is nothing short of spectacular. Yet after 35 years of making films she has only been acknowledged by Oscar twice (as Best Actress in Iain Softley's The Wings of the Dove [1997] and Best Supporting Actress in Tom Hooper's The King's Speech [2010]).
Although her penchant for literary roles may work against her (Bonham Carter has played quite a few characters found in English literature – from Elizabeth Frankenstein, Miss Havisham and The Fairy Godmother to Bellatrix Lestrange in JK Rowling's Harry Potter series), the Academy can't possibly ignore her if she repeats a Marla Singer performance – as seen in David Fincher's 1998 Fight Club – any time in the future.
2. Tom Savini (Make Up/Special Effects)
It's truly a sad state of affairs when a talent as enormous (and prolific) as Tom Savini (born 1946) fails to be recognised by the industry's peak body when it's bleeding obvious that he is a giant amongst his peers. Although the Academy doesn't seem to accept schlocky gore as a legitimate form of entertainment, it's about time it got off its high horse, found a sense of humour, and gave Savini the kudos he truly deserves.
1. Werner Herzog (Direction)
There is no denying Werner Herzog (born 1942) is one of the greatest living filmmakers on the planet. However, he has only been nominated for an Oscar once – and that was for a documentary (2007's Encounters at the End of the World, in which he shared the credit with Henry Kaiser). Given it's unlikely Herzog will ever direct a Hollywood-friendly movie that will garner him a Best Director gong, the Academy should see fit to do with the man what it did with Jean-Luc Godard in 2011 and give him an honourary Oscar for his lifelong contribution to cinema. Goodness knows he has earned it.
This article was updated in March 2019.
* Ruth Carter deservedly triumphed in 2019 for her work on Black Panther.
** Robbie Muller sadly passed away in 2018.
Written and compiled by Mark Fraser
Over to you: who deserves Academy Award recognition?
Discover more writing on film by Mark Fraser
"Salvador" Is More Revolt Than Revolution | "The Deer Hunter" Remains An Adult Fairy Tale | "The Train" Still One Hell Of A Ride | "Barry McKenzie Holds His Own" Maintains Its Irreverent Grip | Umberto Lenzi's "Eaten Alive" Is A Hard Act To Swallow | William Friedkin's "Sorcerer" Is A Curiously Mistreated Masterpiece | "To Catch A Thief" Shows Hitchcock Dabbling In Blandness