Martin Scorsese, Steven Spielberg, James Cameron, Steven Soderbergh – all Oscar-winning directors. But what films did they win for – Taxi Driver, Jaws, Out of Sight and Terminator 2? No, they actually won Best Director for films that many wouldn't class as their greatest work.
Hindsight is a wonderful thing when you have the opportunity to contemplate and the advantage of time and comparison on your side. When it comes to the Academy Awards, looking back at the award winners, nominees and absentees over the years makes for fascinating debate.
One thing hindsight identifies is a number of directors whose best films missed out for Best Director but who later won for a comparatively lesser film.
The factors behind the Academy Awards' decision to ignore these classic movies comes down to a few considerations, not least the playing field itself and the contenders vying for Best Director in the years in question. After all, the competition is based on what's released on a year by year basis. And there's that old sports adage: you can only beat what's in front of you.
Perhaps when Scorsese released Taxi Driver, Spielberg released Close Encounters of the Third Kind, and Carol Reed released The Third Man, there were far better directing efforts by others? There's a famous Hollywood story about Spielberg getting very grumpy when he didn't get a Best Director nomination for Jaws.
Whether there's internal politics going on, Academy favouritism, cultural pressures of the period, or misjudgement, it does make for interesting reading when we look at directors whose triumphs at the Oscars, the top peer review accolades within the industry, celebrate films that don't represent the pinnacle of their careers.
Here's a selection of great filmmakers who didn't win Best Director for their best film…
Martin Scorsese
Didn't Win With:
Taxi Driver (1976), Raging Bull (1980) or Goodfellas (1990)
Won With:
The Departed (2006)
Strangely, Martin Scorsese wasn't nominated for Best Director for Taxi Driver even though the film gained a nomination for Best Picture. John G. Avildsen won that year for Rocky, an Academy Award few would begrudge the director but it is a little surprising Scorsese failed to earn even a nomination. Scorsese would be nominated for Best Director for both Raging Bull and Goodfellas but wouldn't win until The Departed was released in 2006.
Steven Spielberg
Didn't Win With:
Jaws (1975) or Close Encounters Of The Third Kind (1977)
Won With:
Schindler's List (1993)
Steven Spielberg was famously miffed at failing to earn a Best Director nomination for Jaws. And despite being nominated for Close Encounters of the Third Kind he lost out to Woody Allen for Annie Hall.
James Cameron
Didn't Win With:
The Terminator (1984), Aliens (1986) or Terminator 2 (1991)
Won With:
Titanic (1997)
For some critics, bloggers and film fans, James Cameron actually won the Best Director Oscar for his worst film. 1997's Titanic brought him the gong but this was only after releasing films like Terminator 2 and Aliens many years previously.
Carol Reed
Didn't Win With:
The Third Man (1950)
Won With:
Oliver (1968)
Carol Reed was nominated a couple of times for Best Director before winning with 1968's Oliver. Many would argue his finest work is the film noir thriller The Third Man (ranked the best British film ever by the British Film Institute in 1999) written by the great Graham Greene and featuring Orson Welles alongside star Joseph Cotton.
Robert Zemeckis
Didn't Win With:
Back To The Future (1985)
Won With:
Forrest Gump (1998)
Robert Zemeckis wasn't nominated for Best Director for Back To The Future. Despite some suggesting Forrest Gump is his best film, I'm not sure it achieves the delights of his 1985 effort with its wonderfully funny and smart script which the director penned alongside Bob Gale.
Steven Soderbergh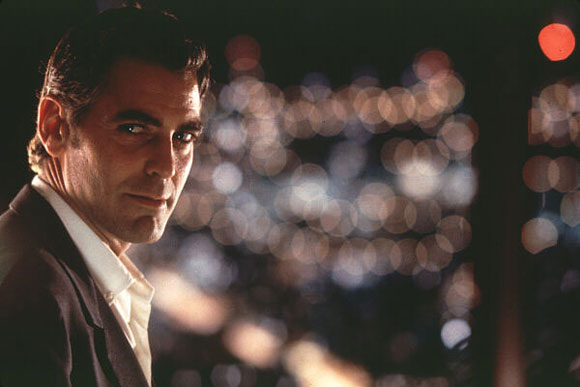 Didn't Win With:
Sex, Lies and Videotape (1989) or Out Of Sight (1998)
Won With:
Traffic (2000)
Steven Soderbergh hedged his bets in 2000, receiving two nominations for Best Director for Traffic and Erin Brockovich. He won for Traffic. But he could arguably have won a couple of years earlier for the fun crime caper Out of Sight or for his critically acclaimed independent film Sex, Lies and Videotape.
Roman Polanski
Didn't Win With:
Chinatown (1974)
Won With:
The Pianist (2002)
Controversy has followed Roman Polanski around throughout his career, his life away from the screen bloodied and tainted. But the films he's delivered have undeniable qualities such as the great contemporary gothic horror Rosemary's Baby and neo-noir Chinatown. Chinatown saw him gain a Best Director nomination but he wouldn't win until 2002's The Pianist.
Ron Howard
Didn't Win With:
Apollo 13 (1995)
Won With:
A Beautiful Mind (2001)
Ron Howard made Apollo 13 in 1995, arguably his finest achievement as director and yet his work was ignored by the Academy that year. He would later win for A Beautiful Mind.
Danny Boyle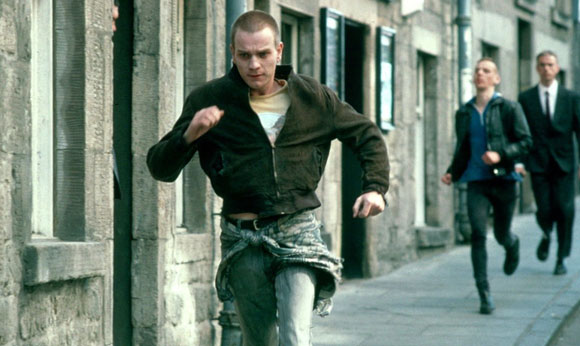 Didn't Win With:
Trainspotting (1996)
Won With:
Slumdog Millionaire (2008)
Danny Boyle deservedly won Best Director for 2008's Slumdog Millionaire. But is Trainspotting his best film? Indeed, the British Film Institute ranked it the 10th best British film ever made in an opinion poll published in 1999.
Joel Coen / Ethan Coen
Didn't Win With:
Fargo (1996)
Won With:
No Country For Old Men (2007)
I'm not even sure Joel and Ethan Coen should have won the Best Director award when they did. Their film No Country for Old Men was up against the single greatest film of the 2000s – Paul Thomas Anderson's profound There Will Be Blood – and somehow triumphed. In fact, the smartly comic writer-director team should have won for 1996's Fargo when Anthony Minghella's The English Patient took home Best Director.
Over to you: what are your thoughts regarding directors not winning for their best films?
This top 10 list was written as part of the 31 Days Of Oscar Blogathon organised by Paula's Cinema Club, Once Upon A Screen and Outspoken and Freckled.