Netflix continues to go from strength to strength. It's the first choice TV and movie streaming provider for audiences all over the world, particularly in the UK and USA. In this list, we check out some of the best Netflix original films…
Netflix is producing more and more original content, so much that they deserve a list of the Top 10 Original Netflix films. The list highlights the great variety of content Netflix is producing, how many have you seen?
The average person wastes 115 hours a year just trying to find a film to watch. Something the movie recommendation podcast www.downthehallpodcast.com tackles by having a weekly recommendation. The podcast has recommended a number of Netflix originals, most recently the dramatic and tense Mudbound.
What would make your list of best Netflix original films?
10. Okja (2017)
An unique film worth watching for its unusual approach even if the final product is a bit of a jumbled mess. A young girl in South Korea has raised a genetically modified animal for conglomerate Miranda led by the odd Tilda Swindon and must risk everything to save him when the company try to claim him back. It also features a very strange and manic Jake Gyllenhaal performance. Director Bong Joon Ho tries to blend humour with poignancy on the bond between man and animal but it never escapes from the whimsical and odd approach.
9. Mascots (2016)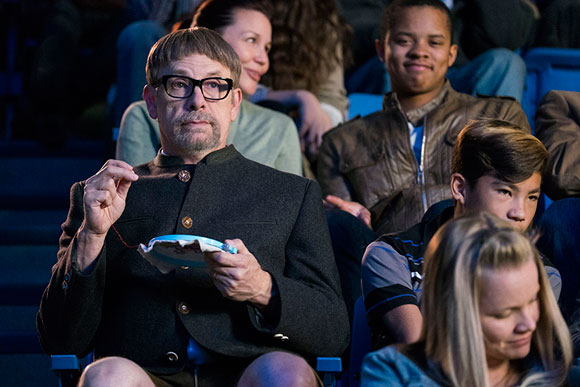 An uncompromising look into the world of competitive mascots, by the master of mockumentaries, Christopher Guest . This highlights just how diverse the Netflix content is. Don't expect anything near as good as This Is Spinal Tap, but for fans of Guests work this does amuse during its short running time even if it never reach the heights of previous work such as Best in Show and Waiting for Guffman.
8. Gerald's Game (2017)
This is a Stephen King adaptation so you know it's not going to be a rom-com! Gerald's Game features a commanding central performance by Carla Gugino who is left handcuffed to the bed in a remote lake house whilst things go wrong trying to spice up her marriage. A thrilling and uncomfortable film that will leave you talking about that one scene.
7. The Siege Of Jadotville (2016)
An interesting action full of high stakes drama as an Irish commander faces a stand off against French and Belgian mercenaries in the Congo in the early 1960s. There is plenty of well staged battle sequences with a slow escalation to the chest thumping finale. A good if not standout war movie covering an area of history often ignored.
6. Jim And Andy: The Great Beyond (2017)
A fascinating overdue documentary that looks at how
Jim Carrey
not only adopted, but fully embodied the odd comedic character of
Andy Kaufman
on the set of the film
Man on the Moon
(1999). This footage had been hidden away for some time but Netflix has finally released it with a full and frank interview with Jim Carrey today. The only thing missing is perhaps talking heads from the the director and rest of the cast on
Man on the Moon
.
5. Imperial Dreams (2014)
Fresh from his Star Wars fame, John Boyega is tested as a reformed gangster whose family devotion and future is tested as he returns to his old stomping ground. The uncomfortable setting still manages to find a heartwarming story of family bonding and whilst the plot may stretch credulity, Boyega's grounded performance carries you through.
4. Bright (2017)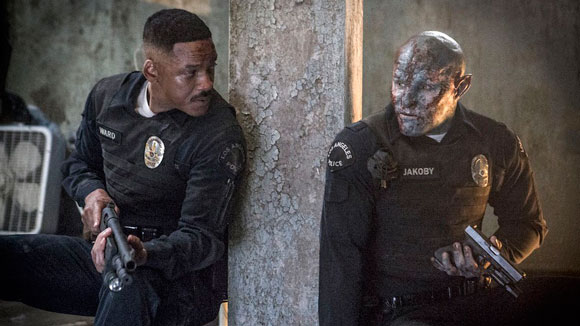 Mauled critically but appreciated by the audience, a buddy cop film with a fantasy twist. The script is lazy in places but the gritty real world setting against orcs, elves and fairies makes for a fascinating watch. This is worth watching for Joel Edgerton's awkward and naive first orc cop paired with the gruff Will Smith.
3. Beasts Of No Nation (2015)
Set in a fictional African country as a child soldier has his childhood and innocence brutally ripped from him by the domineering and forceful commander played by Idris Elba. A harrowing exploration of the mechanics and toll of this type of war.
2. Mudbound (2017)
This is a very worthy awards contender film that is a tough and gruelling watch but a rewarding cinematic character journey. As two men return from World War 2 to work on a farm in Mississippi on different sides of the racial spectrum, a nasty racist undercurrent within the farm bounds the two men.
1. The Fundamentals Of Caring (2016)
A delightful and uplifting film that deserves to be seen by as big an audience as possible. This is the perfect movie night film with a charming central performance from Paul Rudd as he learns to accept his past on a road trip acting as a caregiver for a blunt but humorous disabled teen played by Craig Roberts. Delicately directed by Rob Burnett, the comedy and human element make this is a must see.
Over to you: what are your choices for best Netflix original films?