"Talent is an accident of genes", the late actor Alan Rickman once said. Genes, it seems, are truly the things that pass talent from father to son, from mother to daughter.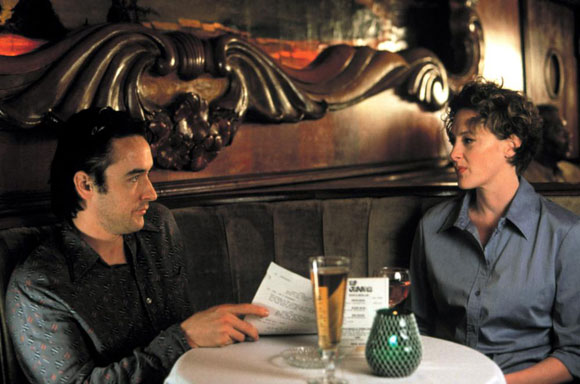 Stages and screens are repeatedly dominated by actors, singers, comedians, and other talented individuals coming from the same family. Hollywood has many actor families – think all the Baldwins and Wayanses with a fruitful acting career. But sometimes, the names are not shared by blood relatives. For example, did you know these Hollywood stars were related?
Jon Voight and Angelina Jolie
Jon Voight is a famous American actor with one Oscar win and four Oscar nominations, as well as four Golden Globes to show off. He is well-known for his roles in Midnight Cowboy, The Champ, and Showtime's Ray Donovan series, among others. He married fellow actress Marcheline Bertrand in 1971, and the couple had two children: James Haven Voight, an actor and producer, and Angelina Jolie Voight, actress, humanitarian, filmmaker, one of Hollywood's highest-paid actresses.
The reason for the two children not wearing their father's name is that, after he divorced her, they were raised by their mother.
Martin Sheen and Emilio Estevez
Martin Sheen became a household name in Hollywood after his role in Apocalypse Now (1979). By this time, he was married to actress and producer Janet Templeton, and they had three sons and a daughter: Emilio, Ramón, Carlos, and Renée. Carlos later changed his name to match that of his famous father – from then on, he was known as Charlie Sheen.
Emilio Estevez, in turn, decided not to pull the name card, making a name for himself with his… well, birth name. He is well-known for several successful 1980s movies, like The Breakfast Club, St. Elmo's Fire, and later in Young Guns, Freejack, Loaded Weapon 1, and many others.
Steven and Liv Tyler
For a long time, not even Liv (who was called Rundgren at the time) knew of her famous blood relative, rockstar Steven Tyler. She was the result of a brief relationship between the singer and model Bebe Buell, who lived with rock musician Todd Rundgren at the time. Upon giving birth, Bebe claimed that Todd was the father. At the age of eight, Liv met Steven Tyler's other daughter, Mia, and noticed that they look very similar. She asked her mother how this was possible – and this was the time when the secret was finally revealed. Six years later, Liv changed her name to Tyler – she was a model at this time. One year later, she decided to switch to acting.
She debuted on the big screen in 1994 and played mostly supporting roles in various productions, until taking on the role of Arwen Undómiel in the Lord of the Rings trilogy.