Let Top 10 Films introduce you to Bollywood. "Bollywood" refers both to the genre and the industry which produces it, its conventions and the production houses of Mumbai, differentiating it from other forms of Indian cinema.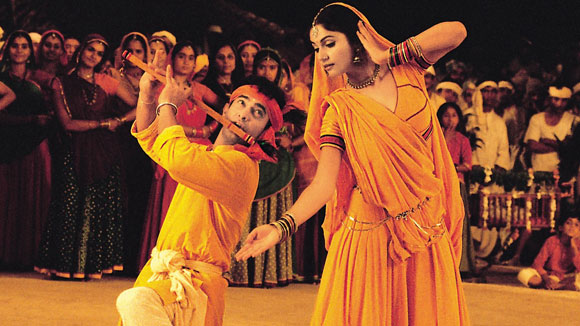 If you haven't spent any time in India or watched a Bollywood film, the chances are you won't have heard of the Khans of Bollywood. These three men, Shah Rukh Khan, Salman Khan and Aamir Khan, unrelated actors all sharing a surname, could be considered, given their popularity, the Tom Cruise's, Chris Hemsworth's and Chris Pratt's of India. They are the poster boys. The highest paid. The Kings of Indian Cinema.
Their commerciality in India has been compared to the Marvel Cinematic Universe. Indeed, the trio feature in 8 of the 10 highest-grossing Indian films. Their body of work combines to see their movies consistently feature in the year's highest grossing films top 10 since the first Khan – Shah Rukh – rose to prominence in 1989.
The Khans of Bollywood are joined by other stars – household names in India – such as male actors Amitabh Bachchan, Akshay Kumar and Ranbir Kapoor and female actors Amrita Rao, Deepika Padukone, Preity Zinta, Ameesha Patel and Aishwarya Rai Bachchan as Bollywood's biggest box office attractions.
In India, audiences are much more inclined to line-up for the work of actress Priyanka Chopra than Angelina Jolie or actor Akshay Kumar over, say, Mark Wahlberg. In fact, at the Indian box office since 2000, only 2016's The Jungle Book and Fast and Furious 7 have broken into the top 50. The rest of the box office's receipts were taken for domestic product.
What Is Bollywood?
Perhaps the answer should address what Bollywood isn't. Think of Bollywood and you think of Indian cinema in its entirety. That is a mistake.
Crucially, Bollywood isn't a blanket term used to describe Indian cinema. Bollywood is a part of Indian cinema, the title given to both a geographical region – mainly in and around Mumbai – and the tropes that distinguish these films from others.
Bollywood is the most well known producer of Indian cinema because it has proven popular all over the world. Its stars have also become celebrities outside India. It is also the country's biggest film producer, accounting for nearly half of net film revenue.
Formally referred to as Hindi Cinema, Bollywood's conventions include the use of the Hindi language, at times incorporating aspects of Hindi and Urdu, being linguistically intelligible to both sets of speakers.
Convention is a big part of what makes Bollywood tick. Its films are similar in tone, theme and plot. Happy endings are expected, dance scenes a must, and lavish set design accepted as the norm. Melodrama and romance are commonplace as is comedy and action. These films aim for mainstream appeal and are built upon what has worked over and over again in the past. Comparison can be made to the classic, big budget Hollywood musicals of the middle 20th century.
What Hollywood Films Are Popular With Indian Audiences?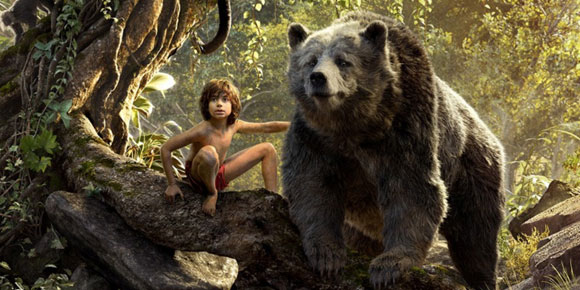 Simply put – action-adventure. The Indian box office is notoriously difficult to crack for non-domestic product and only a handful of Hollywood films have proven successful. Recent figures show that of the top 50 highest grossing films at the Indian box office since 2000, only two are Hollywood movies. Contrast that with the dominance of Hollywood at the British box office where American cinema dominates.
That, itself, highlights the strength of Indian domestic product, the huge investment made to make the films themselves, and the attraction of homegrown talent. That said, a certain type of Hollywood film has proven popular with Indian audiences. Notably, Hollywood's action-adventure.
Jon Favreau's The Jungle Book is the biggest Hollywood money-maker in India followed by Fast and Furious 7. The top 5 is made up of Avatar, Jurassic World and Avengers: Age of Ultron. This gives Western audiences who aren't familiar with Bollywood a better idea of the types of films that work well in India.
Top 10 Bollywood Films For The Beginner
Dangal (Nitesh Tiwari, 2016)
Director Nitesh Tiwari is a relative newcomer to Bollywood (his first film was the 2011 family comedy Chiller Party) but he has quickly become one of Indian cinema's most prominent filmmakers. Dangal, his 2016 wrestling-inspired biopic, proved to be a revelation last year. It smashed records at home and broad, becoming India's highest grossing film ever and proving to be a major hit in China where it broke into the top 20 of most commercially successful movies in China. It was praised by critics also, both in India and elsewhere including the USA where the film opened in December 2016.
Dangal tells the story of amateur wrestler Mahavir Singh Phogat (played by one of Bollywood's biggest stars Aamir Khan) who, having seen his dreams dashed, trains his daughters to follow in the footsteps he wished for himself. They rise up the ranks to become prominent female wrestlers. Based on the true story of the Phogat family, Geeta Phogat goes on to win gold at the 2010 Commonwealth games, becoming the first Indian female wrestler to do so. This leads to her becoming India's first female wrestler to represent the country at the Olympics.
It's an ideal film to introduce new audiences to Bollywood because of its universal themes, the recognisable biographical conceits present within the true story, and the important overarching message of female empowerment. Khan is also a charismatic lead, finding a genuine emotional punch that enhances the physicality of the ring. And, partly because it's a true story, there's an authenticity that's not always evident in Bollywood's knowingly overproduced cinema. Indeed, the wrestling scenes have notable restraint, director Tiwari recognising the talents of his actors to convey the sweat and tears of dramatic competition.
Lagaan: Once Upon A Time In India (Ashutosh Gowariker, 2001)
Bollywood films are long. Many comfortably hit three hours in length and anything less is a rarity. Lagaan, a film you've probably heard of due to its critical and commercial success internationally, actually gets close to four hours in length. But does it feel like a slog? No, it doesn't. It's a Bollywood film that offers audiences both familiar with the genre and unfamiliar with it to enjoy pure entertainment. It's incredibly cinematic, musically addictive and heartwarming with its inherent good-heart. Yes, it does possess the tropes of classic Bollywood but this is a film all fans of musicals will enjoy.
Chennai Express (Rohit Shetty, 2013)
Chennai Express is another one of those Bollywood films to have broken out of the Indian box office to be successful worldwide. It's a very silly film – in theme and execution – with comedy bordering on the absurd. But Chennai Express does draw attention to the differences of Indian cinema and how Bollywood is distinct from its Tamil counterpart. The famous Lungi Dance is well known in India and abroad. Although not as critically acclaimed as others on this list, Rohit Shetty's film remains one of the more accessible Bollywood movies.
Bajrangi Bhaijaan (Kabir Khan, 2015)
Bajrangi Bhaijaan is one of the great examples of how Bollywood can transcend its own sense of self-importance to produce a film that both celebrates the tropes of the genre while hitting a raw emotional note that genuinely moves viewers. Like others on this list, Bajrangi Bhaijaan works for audiences outside India, the cultural entanglements crossing borders to offer something that is recognisable, affecting and memorable. It tells the story of Pawan (Bolllywood superstar Salman Khan), a Hindu nationalist who must face his own prejudices when escorting a Muslim girl back to her native Pakistan. The heart strings are manipulative pulled like all good Bollywood, and director Kabir Khan pays lip service to his star's comedic flair, but this film ticks all the right boxes.
3 Idiots (Rajkumar Hirani, 2009)
Coming of age, Bollywood style! This was a commercial smash hit in India and it performed well in markets not historically known for embracing Bollywood such as Japan and China. Aside from exposing us to the generic conventions that make Bollywood films iconic, 3 Idiots will win audiences over with its message about the power of friendship. While being another star vehicle for Aamir Khan, 3 Idiots is peppered with engaging performances and likable characters.
Mr. India (Shekhar Kapur, 1987)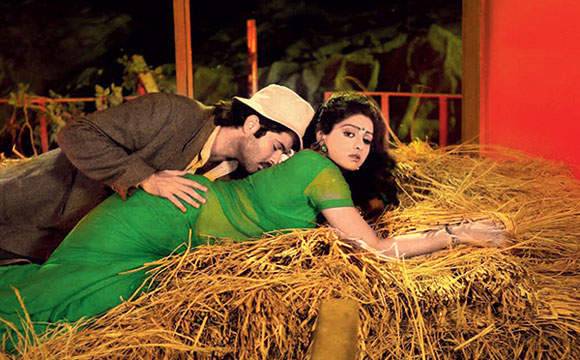 Mr. India is a worthy introduction to Bollywood in part because the man who would win the Best Film BAFTA for Elizabeth in 1998 directs it. Its unique mixture of superhero fantasy and science fiction distinguishes it within the genre, as a poor but good-hearted man discovers his father's invisibility device he uses it to save a bunch of orphans from a megalomaniacal bad guy (one of Bollywood's most infamous villains in Amrish Puri's Mogambo). Eagle-eyed audiences will also note the appearance of Anil Kapoor who would appear in Slumdog Millionaire. The film, which is now over 30 years old, remains a very popular one in India. It was the highest grossing film of 1987 and has continued to gain favour with audiences as a cult classic.
Queen (Vikas Bahl, 2014)
Queen was the breakout hit of 2014. A comparatively low budget film amongst Bollywood's lavish star vehicles, this tale of self-discovery quadrupled its budget within two weeks at the box office. Slightly shorter than most films of the genre – coming in at less than two and a half hours – Queen may also win over audiences new to Bollywood by virtue of its protagonist's international journey which brings her to the West as she visits Amsterdam and Paris. A female-centred, bittersweet comedy-drama, director Vikas Bahl's story follows a naïve young woman (Kangana Ranaut) as she embarks on her honeymoon alone after her husband-to-be calls off the wedding.
Dilwale Dulhania Le Jayenge (Aditya Chopra, 1994)
A Bollywood film featuring one of the industry's great Khan's – in this case Shah Rukh Khan – Dilwale Dulhania Le Jayenge (which translates into The Big-Hearted Will Take Away the Bride) is an over-the-top romance with on-location sequences filmed in England, Switzerland and India. Featuring a popular soundtrack, some of the songs now regularly played at traditional Hindi weddings, the film proved to be a box office winner in international markets. Khan plays Raj, a man who falls in love while travelling through Europe but who only realises his true feelings after returning home for an arranged marriage.
Sholay (Ramesh Sippy, 1975)
One of the real classics of the genre, no list of the best Bollywood films is complete without this critical and commercial hit from director Ramesh Sippy. Over the years it has been named in numerous "best of" lists, topping a Time Out poll of leading Hindi film critics in 2015 and ranking first in the British Film Institute's poll of the Top 10 Indian Films of All Time. Sholay further examples the diversity of a genre that is perhaps unfairly known only for its song and dance sequences. Of course, the tropes of Bollywood are clearly evident but this "masala western" mixes action-adventure with suspense, slapstick comedy and romance. It also looks gorgeous having been filmed on 70mm. Drawing its influences from the American western, audiences will be more familiar with the film's narrative progression even if the infusion of Bollywood convention makes for a very different kind of entertainment. It's a film, about two criminals (actors Dharmendra and Amitabh Bachchan) who team up to protect a remote village from bandits, that never disappoints.
Barfi (Anurag Basu, 2012)
Barfi is a Bollywood film that stands out because of its characters. That's a rarity in the genre. There are notable exceptions and some of them are in this top 10 but this prominent portion of Indian cinema is usually found glorifying technicolour costumes, grand sets and toe-tapping dances. Here, there's a refreshing celebration of character, each given room to breathe, their layers as defined and bright as the production design. There's pathos on offer in this bittersweet tale of Murphy "Barfi" Johnson (a mute and deaf Nepali boy from Darjeeling played by Ranbir Kapoor) and his relationships with two women, Shruti (Ileana D'Cruz) and autistic Jhilmil (Priyanka Chopra). Given great characters to work with it's unsurprising that some of Bollywood's stand out performances can be found here. Kapoor would get all the plaudits if it wasn't for Indian cinema's starlet Priyanka Chopra stealing the scenes she's in.
Over to you: what are your fave Bollywood films? What Bollywood films should have made the list?