Crime movies are rather interesting to watch if they are based on real-life stories and events. Movies based on real-life characters can tell us more about the history of the crime along with dramatically describing the sequence of events. When filmmakers elevate the facts of a true life event with narrative style, you really can't resist watching such movies.
Here, Top 10 Films features a compilation of some of the best crime movies based on real-life stories and events.
Dog Day Afternoon (1975)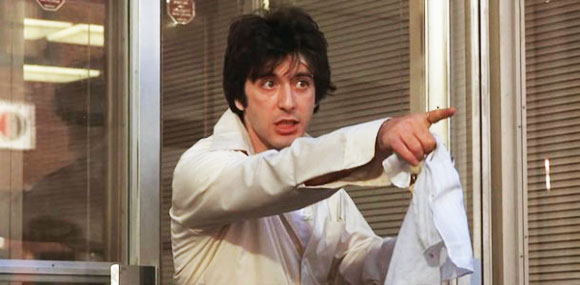 Directed by Sidney Lumet, this crime movie is based on the true incident of a bank robbery by John Wojtowicz and Salvatore Naturale on August 22, 1972. Al Pacino plays the lead role (real-life character of John Wojtowicz) as a crazy and desperate young man who tries to rob the Brooklyn savings bank to pay for his lover's sex-change operation. He tries to take the Brooklyn bank hostage for robbing it with the help of his accomplice (Salvatore Naturale) played by John Cazale.  The film was inspired by the LIFE article titled "The Boys in the Bank" written by P.F Kluge which details the incident. Wojtowicz got arrested and convicted in court and sentenced to 20 years in prison, of which he served six.
Casino (1995)
Martin Scorsese's film will put your right inside the casino. In this epic drama Scorsese tell the real-life story of two mobster friends named Frank Rosenthal and Anthony Spilotro who dominated the gambling empire in Las Vegas. Robert De Niro played the role of Frank Rosenthal who ran the Fremont, Hacienda and the Stardust casinos in Las Vegas for the Chicago outfit during the 1970s. Joe Pesci played the character of Mob enforcer Anthony Silotro. This movie was loosely based on the book "Casino: Love and Honor in Las Vegas" by Nicholas Pileggi. Greed, power, money, murder and deception were the main focus of this gangster movie which is concluded in an intense courtroom scene where De Niro explains about how the legal process was corrupted during that time.
Catch Me If You Can (2002)
When I first saw this movie I had no idea that it was based on a true story. But, it is!! This movie is a biographical crime movie based on the real life of Frank Abagnale Jr, a 19-year-old youngster who successfully performed cons worth millions of dollars by pretending as a Pan American Airway pilot, lawyer and also a doctor. Directed by the legend Steven Spielberg, Leonardo DiCaprio plays the lead role as Frank Abagnale Jr., and Tom Hanks plays the role of an FBI agent who pursues Abagnale till he gets captured.  The primary crime committed by Abagnale was check fraud, and he made millions of dollars by forging checks. Both in real life and the movie, Abagnale eventually becomes an adviser to FBI helping them to prevent the same kind of fraud which he committed. Since he gets very much experienced in check fraud, FBI sought his help to catch check forgers. The film was both critically and financially well-acclaimed and was received positively by real-life Abagnale as well.
Monster (2003)
This is a scary, scary movie. I still get chills. Monster is another biographical crime drama which tells the story of a real-life serial killer and a former prostitute named Aileen Wuornos. The film was directed by Patty Jenkins and has Charlize Theron playing the lead role of Wuornos who kills six men, claiming that each one tried to rape her. Christina Ricci plays the role of Tyria Moore who was the real-life girlfriend of Wuornos. Aileen Wuornos eventually gets convicted and sentenced to death and was executed in 2002 in Florida by lethal injection for all her murders. Charlize Theron received the Academy Award and Golden Globe Award for best actress for this movie.
Public Enemies (2009)
This movie is about the real-life story of notorious American gangster John Dillinger who robbed 24 banks and four police stations along with his group of men during the 1930s. He is also said to have escaped from prison twice. Directed by Michael Mann, the film is based on the book "Public Enemies: America's Greatest Crime Wave and the Birth of the FBI 1933-1934" by Bryan Burrough. Set during the time of Great Depression, the film depicts the legend of real-life gangster John Dillinger played by Johnny Depp and FBI's attempts to bring him down. Dillinger is pursued by FBI Agent Melvis Purvis, played by Christian Bale.