Top 10 Films' Lyndon Wells teams up with the Down The Hall movie recommendation podcast to discuss modern cinema's "faded" movie stars. Check out the top 10 below and also listen to the podcast via iTunes or SoundCloud.
Top 10 Films writer Lyndon Wells has once again tackled a new list with the Down the Hall movie recommendation podcast. You can listen to the podcast on iTunes or SoundCloud.
This time we tackle the Top 10 Faded Movie Stars. This is a list of those film stars that had one or two hits, but never really achieved their full potential and have now faded away.
We set ourselves some loose criteria for the list – we didn't include child stars like Haley Joel Osment as they could be a whole separate list. The faded stars could be one hit wonders or involved with a single franchise, but they are now faded from our screens, never having reached the stardom many expected. We also concentrated on films that have been within our lifetime (1970 to present day).
10. Taylor Lautner – Twilight (2008)
A massive franchise of which only one of the Down the Hall guys has seen every instalment, I still remain confused about exactly how many Twilight films there are. They aren't bad films and hit a particular audience well, I even enjoyed the first one. All of Team Jacob expected their favourite topless werewolf, Taylor Lautner, to break big in Hollywood. Whilst Robert Pattinson and Kirsten Stewart have enjoyed indie success, Lautner never followed Twilight with much apart from the British TV series Cuckoo.
9. Alicia Silverstone – Clueless (1995)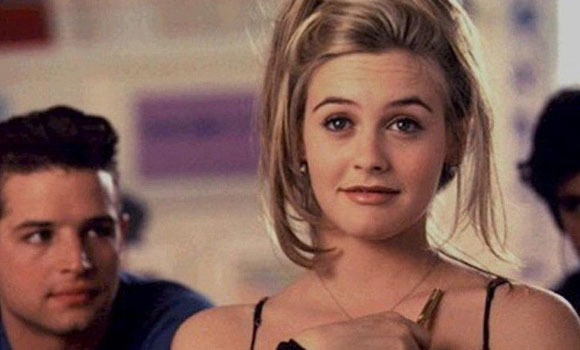 The ultimate teen comedy, this is a film that relaunched a seemingly tired genre to a whole new generation. Alicia Silverstone carries this film with a witty and winning performance that she followed with the disaster that was Batman and Robin. So she didn't really fade from our screens but more drop-off instantly. Let's not forget Clueless also starred Paul Rudd and he is comfortably unfaded.
8. Ellen Page – Juno (2007)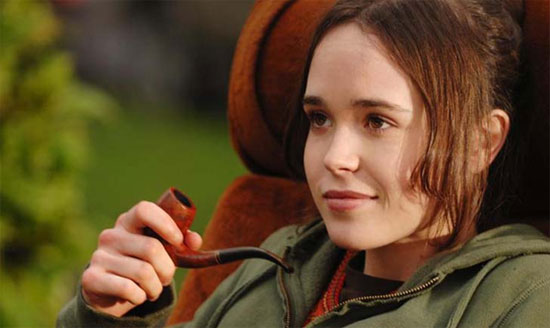 Perhaps a slightly less faded star that still has the chance to shine. She launched onto the silver screen in 2007 as the confident and witty pregnant teenager Juno, a film carried by its sublime central performance. Despite appearances in blockbusters like Inception and X-Men, Ellen Page is yet to fully capitalise on her potential stardom. Especially with her most recent release, the turgid Flatliners remake. Time will tell, but will the actor bounce back and avoid fading like the rest of the list?
7. Jason Biggs – American Pie (1999)
The second franchise to feature on the list. This awkward leading man was never propelled into bigger things after this popular teen comedy. Biggs was last seen in Netflix series Orange is the New Black, he is far from a Hollywood Star. His co-Star Sean William Scott did manage to forge out a semi-successful career with films such as Goon.
6. Josh Hartnett – Lucky Number Slevin (2006)
A leading man expected to have a long-lasting career especially with credits including Black Hawk Down, Pearl Harbour and top billing in films with a comic edge like Lucky Number Slevin. However, as we know, Josh Harnett hasn't been a regular feature in our cinemas for some time now but the potential was definitely there.
5. Lindsay Lohan – Mean Girls (2004)
This is a much more documented fading compared to Alicia Silverstone. A film from the same genre as Clueless and perhaps more popular, Mean Girls is a film I still enjoy today. At the time no one would have predicted both Rachel McAdams and Amanda Seyfried going to have more successful careers then Lindsay Lohan.
4. Hayden Christensen – Star Wars: Attack of The Clones (2002)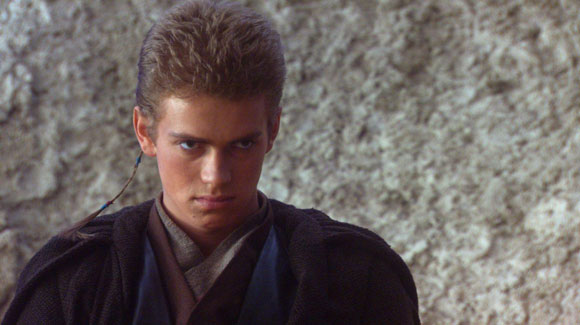 An actor that many are not surprised to see faded. However, having headlined one of the biggest franchises ever, even if they were the prequels, should he have been able to launch a sustainable career in the limelight? Whilst the likes of Natalie Portman and Ewan McGregor recovered from the prequel curse to carve out impressive careers, the leading man never maximised this opportunity apart from the terrible film Jumper.
3. Brendan Fraser – The Mummy (1999)
A personal favourite of mine, The Mummy is a fun romp (much better than the Tom Cruise rubbish from this year) with a slightly goofier Indiana Jonesesque leading man. Surely he would be someone to watch and feature in many big movies? Obviously that is not the case as The Mummy remains the peak of his career and it has become a surprise to see him pop up in anything now.
2. Jon Heder – Napoleon Dynamite (2004)
A quirky and hilarious cult film enjoyed by many, Jon Heder had the potential to become a comedic regular of the cinema, but apart from Blades of Glory he never really took advantage of his potential. His fall from the limelight means he's an actor better known by the name of his infamous character than his actual name. If he appeared in a mainstream film today an audience would point out Napoleon Dynamite and ask where has he been?
1. Mark Hamill – Star Wars (1977)
Perhaps not released in our lifetime but the original Star Wars trilogy changed the nature of movies forever and Mark Hamill was the leading man. Apart from some great voice work as the Joker and witty remarks on Twitter the only thing that really kickstarted his career once more was the relaunch of Star Wars. Much to Hamill's annoyance, all you have to do is compare his career to Harrison Ford and realise quite how much his star faded.
Who are your favourite faded movie stars…
This top 10 was a collaborative effort between Down The Hall podcast hosts Rodney and Chet with Lyndon. Check out the podcast for their individual arguments for and against including the films above.