Tom Beard's feature film debut returns to cinema's roots by shooting entirely on 35mm film under the eye of cinematographer Tim Sidell. The unflinching coming of age drama boasts a strong cast featuring Samantha Morton, Billie Piper, Daniel Mays and Brimstone's Emilia Jones.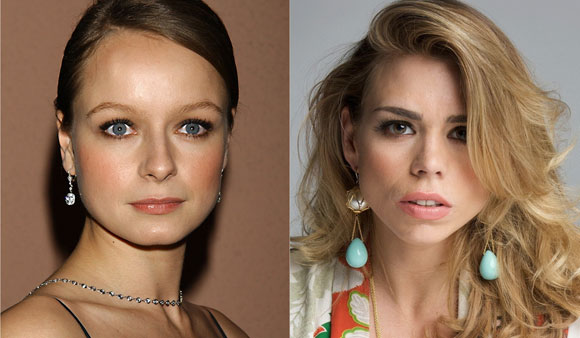 Principle photography got underway earlier this month on Tom Beard's feature film debut Two For Joy. After announcing Samantha Morton and Billie Piper were headlining the cast, Daniel Mays (Rogue One, The Adventures of Tintin, Atonement), Emilia Jones (High Rise, Pirates of the Caribbean: On Stranger Tides, One Day) and Bella Ramsey (Game of Thrones) have now joined the two-time Academy Award® Nominee and 2017 Olivier Award® Winner, respectively.
On the announcing the full cast, Beard said: "The talent and maturity of our young cast in response to a very emotional and intense script has been incredible. Watching them bring my characters to life has been truly moving."
Filming is currently taking place in Dorset and Wales. The film, which will be shot entirely on KODAK 35mm film, is an authentic, unflinching and ultimately redemptive coming of age drama following a daughter, her mother and her wayward younger brother as their relationship reaches critical mass. A lyrical exploration of modern Britain seen through the eyes of a family in crisis and at a crossroads, its bold narrative shines a spotlight on issues affecting the country's marginal communities, including young carers, mental illness and national identity. Tim Sidell (Jacked, I Am Soldier) will act as the film's cinematographer.
Following her spirited, lauded role in Brimstone alongside Dakota Fanning, Emilia Jones takes the role of 'Vi', a teenager forced to grow up fast as carer for her struggling mother Aisha (Morton) and unofficial guardian to her wayward younger brother Troy (played by newcomer Badger Skelton). Vi's suggestion of a last-minute break to the family caravan creates a catalyst for change via a chance encounter with another family they meet there… Enter Mays as the caravan park caretaker 'Lias'. Lias, sister Lillah (Piper) and her daughter Miranda (Ramsey) introduce powerful new dynamics into Vi's family life that serve to shatter the fragile respite both families have come in search of. Ramsey is set to further showcase her status as a rising star following her acclaimed recurring role on HBO's Games of Thrones.
Photographer Tom Beard scripts and makes his feature debut following his acclaimed work directing music videos for FKA Twigs, Florence and The Machine, The Klaxons and Jessie Ware, developed Two For Joy following his work with drama therapy charity The Big House, mentoring and running creative writing sessions with care leavers, offering him a unique perspective on issues affecting young people in England today.