There is no straightforward answer to the question of morality. Unsurprisingly, film has explored the theme in various ways as Ron Ma discovers…
What is good? What is bad? Those are the central questions in the study of morality and ones that have no simple answer (as if I needed to state that). Nevertheless, the discussion surrounding them has only grown over time, with film being one of the primary mediums to express such opinions. The following list merely scratches the surface of the wealth of films centered on the issue of morality. It is worth noting that, for the sake of diversity, I have tried to select films from different countries and view morality from varying perspectives. I could have filled the entire list with war films, but why should we ignore the moral dilemmas elsewhere?
Awakenings (Penny Marshall, USA, 1990)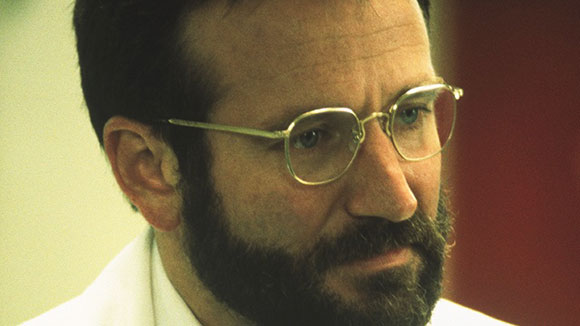 I must admit that this film did not cross my mind when first compiling the list. After all, the beauty of living is a more prominent topic in the film than morality. Yet a quotation from Robin Williams' character questions something that I find impossible to ignore, however small it may be. First, let me provide some background information. Based on the memoir of doctor Oliver Sacks, Awakenings follows a physician, played by Williams, who discovers a new drug which awakens patients who have spent decades in catatonia. When the drug's effects gradually deteriorate, Williams asks, "How kind is it to give life, only to take it away?" The grief that comes with making inevitable but morally dubious decisions is conveyed painfully well, allowing this tragic moment to stand out amidst an otherwise life-affirming film.
A War (Tobias Lindholm, Denmark, 2015)
As with most moral predicaments, the conflict in A War is easy to describe but nearly impossible to resolve. The Danish film follows the aftermath of a military commander's decision, one that leads to civilian deaths and ultimately a trial. The chaos of war draws you in immediately, but the pressure and trauma that come with it is never far away. Although I would have liked director Tobias Lindholm to dive even deeper into the main character's psychological journey, the moral issues surrounding war and our role in it are displayed with bluntness. It is blunt not because Lindholm does not know how to control his craft, but that he understands such themes cannot be euphemized in any way.
The Dark Knight (Christopher Nolan, USA, 2008)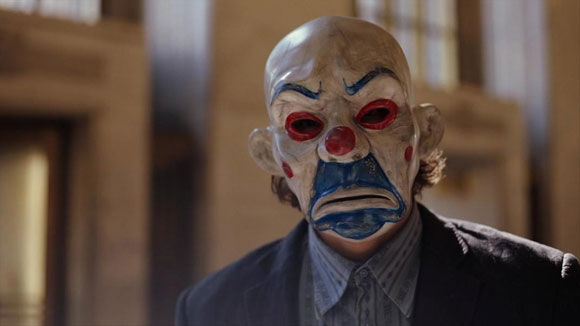 Who would have thought that a superhero blockbuster could be philosophically challenging? That most likely explains why many audiences were delightfully surprised when The Dark Knight managed to do so, raising questions regarding the definition of a hero which extend beyond the superhero realm. I am not afraid to admit that lines from the film have guided me through troubled times, when I was questioning whether I did right by those whom I was helping. There may be people who see the film as nothing more than a pretentious show, but I find it difficult to erase the marks it has made on my mind, none of which are less pertinent than they were almost a decade ago.
Force Majeure (Ruben Östlund, Sweden, 2014)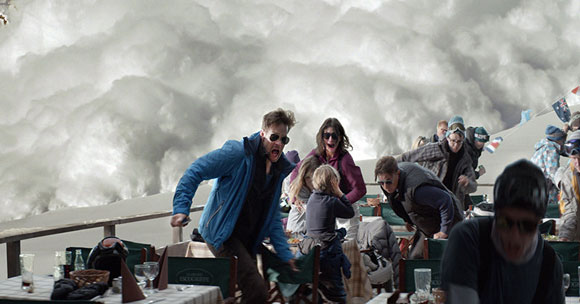 As I noted in the introduction, moral dilemmas are not only found in large-scale incidents. They are also found in commonplace scenarios such as a family vacation, which is what happens in Force Majeure. Similar to A War, the questions arising from this Swedish film lie in the aftermath of an event. This time, the inciting incident is a husband's reaction to an avalanche which, unsurprisingly but thoughtfully, leads to an avalanche in the couple's relationship. The tension that ensues allows questions on human nature to be asked naturally and powerfully. Although the film loses energy as the story progresses – the lack of innovative things to do is primarily to blame – the examination of our instinctive moral judgments is one that never ceases to fascinate.
Graduation (Cristian Mungiu, Romania, 2016)
Truthfully speaking, a number of Cristian Mungiu's films could have made the list, but I selected Graduation as I found it his most relatable work (of course, this is influenced by the fact that I am a student). Set in contemporary Romania, the film details a father's struggle to get his daughter into a prestigious university. The struggles can be interpreted in two senses: the explicit ones of dealing with his family and work, and the inner ones of stepping into morally gray territory. What is perhaps most impressive is Mungiu's patience with each scene. It can only be described as the visual equivalent of room for thought. The viewer is never shoved around and forced to think; the whirlwind of thoughts comes naturally from the intriguing nature of the story.
Judgment At Nuremberg (Stanley Kramer, USA, 1961)
Evidently, there is not much room for debate on the morality behind the Holocaust. It is internationally condemned and rightfully so, but the succeeding Nuremberg Trials do not have as straightforward of an answer. Judgment at Nuremberg is based on one of such trials, in which several Nazi lawyers and judges are tried for their actions during World War II. As the case unfolds, the answer to "are they good men" becomes increasingly complex. With Stanley Kramer's compelling direction and Burt Lancaster's remarkable performance as one of the Nazis being accused, the agony the characters face is shared by the audience, forcing one to challenge the very notion of justice itself.
Mother (Bong Joon-ho, South Korea, 2009)
The concept of parents "helping" their children seems to be a recurring aspect of films that question morality. Graduation did so with a father and his daughter, whereas Mother does so with a mother and her son, but in a far more brutal fashion. This film from South Korea focuses on a mother's search for the person who framed her son for murder. One does not necessarily have to watch the film as a moral exploration to enjoy the ride, which is perhaps why it is so engaging. It hides the delicate issue of distinguishing right from wrong under a layer of mystery and well-paced storytelling. With the aid of Kim Hye-ja's captivating performance, the audience is led through a rocky psychological and philosophical journey.
Prisoners (Denis Villeneuve, USA, 2013)
As one of the most exciting filmmakers working today, Denis Villeneuve has proven that he can deal with a wide range of topics. Although I do not consider Prisoners to be his best work, it is the one that examines morality the closest and offers no easy answers. The story centers on a father (parents again!) desperate to find the person who kidnapped his daughter. A key difference between Prisoners and other films on this list is that this feels as though it is less interested in questioning the boundaries of morals, than it is in testing how far those boundaries can be pushed. On the downside, it makes the film less thought-provoking than what Villeneuve seemed to be aiming for, but it does result in one of the best crime stories in recent years.
Saving Private Ryan (Steven Spielberg, USA, 1998)
This film has appeared on so many lists that it seems superfluous to do so here, which is a shame considering that its legacy is well-deserved. As the soldiers in the film begin their search to bring Private Ryan home, they discuss how justified it is for them to do so, sparking a series of profound but never repetitive reflections on the value of a fellow human being. Steven Spielberg's signature style may make certain scenes overly contrived, but there is a reason the film is still well remembered today. It is not only due to the stunning opening sequence; it is also because the questions regarding a good life have never left.
Seven (David Fincher, USA, 1995)
Film noir is known for blurring the lines between good and bad. Thus, it should not be surprising that among this list stands a neo-noir that asks what we should do in the face of such murky morals. Seven revolves around two detectives and their hunt for a serial killer who chooses his victims based on the seven deadly sins. The religious undertones are clear enough just from that synopsis, but the film dives far deeper than what I dare reveal. Even upon watching the film again, there is much to discover about our response – or lack thereof – to the evil in this world. Add to that David Fincher's masterful direction and the audience is left with an experience that will haunt and intrigue for years to come.
Written & Compiled by Ron Ma
Over to you: what films best explore the theme of morality?
Discover More from Ron Ma on Top 10 Films:
Top 10 Underrated Films From Famous Directors | Top 10 Films Based On A True Story | Top 10 Underrated Hong Kong Films | Top 10 Directorial Debuts