Every once in a while, Hollywood makes movies that leave you with such a good aftertaste that you feel like you are on top of the world. These are lucky charm movies precisely because they make you feel that somehow you can do absolutely anything.
In our list, we have included the best of these special movies so that you can experience the magic for yourself. While most of them are not directly related to luck or particularly lucky people, for that matter, their outstanding charisma will leave you feeling invincible.
10. Wicker Park (Paul McGuigan, 2004)
Wicker Park is a fast-paced story about falling in love and fighting for it with any weapon at your disposal. It is also about how the consequences of our actions can be far larger than we may realize and how these can cause a ripple effect that engorges us and many other people around us.
Ultimately, those who are meant to be together find their way back to each other. This is one reassuring thought that we all should keep in mind. The exquisite cinematography and the strong performances of the actors make this film special enough to be a true lucky charm.
9. 500 Days of Summer (Marc Webb, 2009)
When we fall in love, we experience a wide array of complex feelings. Strapped tightly in this rollercoaster of emotions, we ride swiftly to the top of the world itself and hope that we never go back below ever again.
500 Days of Summer is a film about the entire rollercoaster ride, from its adrenaline-filled beginning to its wondrous peak, but also to its inevitable high speed decent back to ground level. This film documents the relationship between Tom and Summer, throughout its entire duration of 500 days and it provides us with a bittersweet rendition of what it feels like to fall in love.
8. Chocolat (Lasse Hallström, 2000)
Lasse Hallström's Chocolat is a brilliantly delicious lucky charm movie. It tells the story of Vianne, a travelling chocolatière, and her daughter, Anouk, who settle in a small town in France to open a chocolaterie.
While their delightful little shop may seem harmless at first, it makes quite a powerful impression on the locals, who seem to either love it or hate it. Divided into two fronts, the people of this small town will find themselves exploring the amazing properties of African cocoa beans and the results are an unexpected delight.
Living in this new community and getting to know its people, Vianne makes some very special friends, but also some bitter enemies who view her chocolaterie as a threat to the core of their religious beliefs because it represents the ultimate temptation during the pious time of lint.
7. It Could Happen to You (Andrew Bergman, 1994)
Andrew Bergman's lottery fairytale is one of the most enchanting love stories ever told. Policeman Charlie Lang promises his waitress, Yvonne, half of any lottery winnings he may get for his ticket as a tip. Naturally, she does not expect to get any money from him, but much to her surprise, Charlie comes back with $2,000,000.
6. Boyhood (Richard Linklater, 2014)
Over the years, few movies have managed to capture the magic of childhood, such as Stand by Me or Radio Flyer. But Richard Linklater's film has taken everything to an entirely new level, as he has provided us with the most realistic rendition of the magical years of childhood in cinematic history.
Filmed across 12 years with the exact same cast, you can see Mason, Boyhood's main character, literally growing up on screen. Moreover, all the characters in the film age naturally, which provides it with a type of realism that has never been achieved before.
5. Moulin Rouge! (Baz Luhrmann, 2001)
It was almost impossible to decide between Luhrmann's Romeo + Juliette and Moulin Rouge! because both of these films are amazing lucky charms. Ultimately, we decided to go with Moulin Rouge! because of its brilliantly glitzy soundtrack comprised solely of unique renditions of some of the best pop songs of all time.
These were handpicked by Luhrmann himself and performed by the actors in this stunning musical. If you haven't heard Ewan McGregor and Nicole Kidman singing just yet, prepare to be amazed because their performances are nothing short of fabulous.
4. Up (Pete Docter, Bob Paterson, 2009)
Up is one of the best animations of all time because of the unexpected complexity of its story. Only in the first five minutes, Pixar provides us with one of the most heartwarming love stories in Hollywood history. This alone could make it a fantastic lucky charm movie, but there is so much more to Up than that.
From the unlikely friendship between a bitter old man with a heart of gold and the adorably enthusiastic boy scout who comes knocking at his door, and all the way to the loveliest K9 companion ever created, there is only one reaction you could have to Up, and that is "I have just met you and I love you!".
3. Drive (Nicholas Winding Refn, 2011)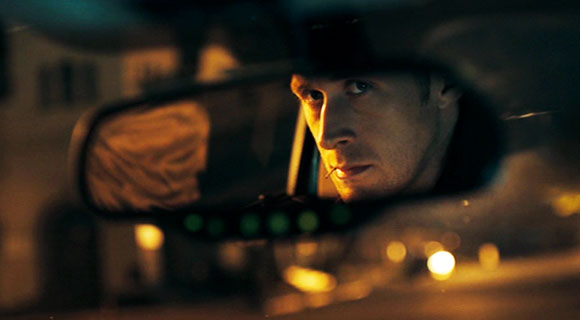 One of the most charming neo-noir films ever made, Drive features an unnamed hero that takes it upon himself to protect a damsel in distress, in spite of the severe implications of his generous act. This fairytale-like storyline is set in a violent and ruthless LA, where our mysterious hero is able to make a difference by using his spectacular driving skills.
The film's soundtrack is one of its key elements as it plays a crucial role in setting the mood for the entire story. Debatably Ryan Gosling's best role to date, his performance in Drive is simply flawless and it is exponentially enhanced by the solid acting of his brilliant co-stars Carey Mulligan, Brian Cranston and Oscar Isaac.
2. It's A Wonderful Life (Frank Capra, 1946)
If you are looking for a film that will lift your spirit and help you see the brighter side even in the hardest of times, then It's a Wonderful Life is the one you can turn to time and time again. This heartwarming classic has a unique touch and it can melt any heart.
James Stewart's portrayal of George Bailey is one that has dazzled film lovers for decades. George's flawless morals and his adamant devotion to staying true to the responsibilities he has to his loved ones and his community are a delightful breath of fresh air. As such, this film will remind you that sometimes it is worth holding on as long as you have a goal that is worth reaching.
1. Locke (Stephen Knight, 2013)
This is our top choice for the lucky charm movies list because Ivan Locke, the main character of Stephen Knight's film has one of the sanest approaches to solving problems we have seen in a very long time. Faced with an impossible situation, Ivan decides to do the right thing in spite of the grave consequences that this will have. His decision will change every single aspect of his professional and personal life, but he is fully aware that there simply is no other right way to cope with the circumstances he is given.
The entire film features Ivan Locke driving to London while changing his entire life over the phone. His determination to stay committed to the decision he has made is downright impressive, which is why it will leave you with a flawless example of a perfectly focused strong will. Tom Hardy's portrayal of Locke is absolutely stunning, as he manages to relay the full array of emotions that Ivan goes through in his race against time, love, and life.
These ten jewels of cinematography are wondrous lucky charms because they can make your darkest of blues flare away and guide you to a brand-new perspective on your current situation. So, keep them stored away for those days when you need a pick me up because they will help you find that silver lining even when it seems to be entirely out of reach.