Lyndon Wells continues to document his cinema adventures with his young daughter but this time adds another element to the equation: his three-week-old son! Here, he tells of 10 lessons learned from a family trip to the Moonlight Drive-In Cinema in Paddock Wood, Kent to see Moana.
After relaying my experience taking my 2-year old daughter to the cinema I have now found to way to break my own record. This week I took my whole family to the cinema including my three-week-old son! We all went to see the new Disney musical marvel Moana at the Moonlight Drive-In cinema in Paddock Wood, Kent.
…so, what were my top 10 lessons from our drive-in adventure…
10. It's a new experience
Every cinema fan like myself is always looking for a new experience, things like "Secret Cinema" are amazing and unique. Drive-in cinemas always seemed old fashioned and American. When I think drive-in cinema, I imagine a collection of classic soft top cars in a dusty car park. So, I jumped at the opportunity for a new experience and one where I could take all my little family and a picnic.
9. It's a car park so toilets are basic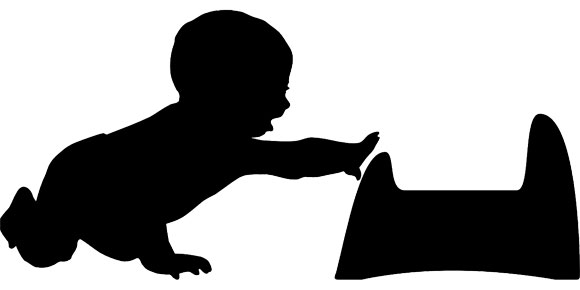 The only negative I picked up from trip advisor reviews before going was the toilets are basic having only portaloos in a car park, which are a bit smelly, but this did not detract from our brilliant experience.
8. Weather doesn't cause a problem
It was heavily raining during the film, the occasional wiper was required, but we could barely tell it was raining as we sat still in the car transfixed on the screen, if anything it added to the unique experience and the staff were all still smiling.
7. You can talk and adjust the sound
We could sing along to the songs (my toddler did this as loud as she could), eat crisps, talk to each other without any fear of disturbing anyone else. At one point, I couldn't hear what my wife was saying so reduced the sound momentarily. This could be different if going during the summer with windows open, but you would still have to be quite loud to be heard by another vehicle.
6. Great sound
Obviously, this depends on your car, but I was nervous about the sound relying on a FM signal. I had no reason to worry the sound was beautifully in sync, crisp and clear.
Discover More: A Dad's "Top 10" Cinema Experience
5. Suitable for all ages
No-one is going to complain about a crying baby or our loud cinema snacks as you are trapped within your own world and you cannot hear anything from the other cars. If they can go in a car there is no reason they can't go to the drive-in cinema.
4. Bring your own food
No overpriced cinema snacks costing you far too much. There is a food van available providing some reasonably priced hot food, but we opted for our thermal flasks and picnic complete with fruit, crisps and pizza! Made a bit of a mess in the car but was delicious.
3. Great staff
Much more welcoming and happy than the spotty teenager at your faceless multiplex, they wanted to have a good time and kept smiling despite the rain. Happy to direct you and explain how it all works, then they scurry round with no fuss putting bin liners over car lights that automatically stay on, then take them off before you leave with as little fuss. Many people left their engines running to keep the car warm so the staff were also prepared and happy to jump start some batteries as required (luckily this wasn't us!!). The friendly staff are one the reasons we will be visiting again shortly.
2. No distracting audience members
Well… apart from those in your car! You quickly become only aware of the screen outside your car, you can do whatever you like in your car. Whilst in the cinema we could change a nappy and breastfeed without going anywhere and without distracting the rest of the audience. People could have been having a party in another car on the same row and we would never have known. There is no one in front of you with a distracting mobile phone or crunching crisps or going for their fifth toilet break.
1. The Film
As with any cinema trip this is a gamble, however a truly charming film amplified our first drive-in cinema experience. We had already seen it once before the arrival of the 3-week-old, the soundtrack had been played on hard rotation in the house and car. I am a big fan of Dwayne "The Rock" Johnson but never thought my toddler would be demanding to listen to his musical talents in the car. He does steal the show with his song "You're Welcome" and Jemaine Clement has a great Bowie-esque number as a giant crab.
Lin-Manuel Miranda has produced the best Disney soundtrack since The Lion King (sorry Frozen fans). What makes this film stand out from Frozen is its lack of love interest despite the lead character being a princess. Moana is a Disney princess with a difference, she has a realistic figure, a confident approach and the film is a great exploration of a culture not represented by Disney before. If you haven't seen it, please see it before it disappears from the cinema. Moana is now my favourite animated film of 2016.
We will be using the Moonlight Drive-in cinema again to see A Monster Calls as this is a film my wife and I really want to see and we can take a breastfeeding child. I hope this persuades some of you to seek out your nearest drive-in cinema.
What have your experiences of drive-in cinemas been? Are you a dad with young children – have you braved a cinema trip with your kids and what was that like?