Everyone has a favourite Christmas movie so we should be thankful that this year our Christmas film-viewing gets boosted by the fact many timeless festive movies are available to stream through video-on-demand providers like Netflix, Amazon, Google Play, Now TV & Wuaki.
Courtesy of the Roku streaming stick, this year's Christmas film-viewing just got that little bit easier. Recent research has found the UK's favourite Christmas movies include Home Alone, It's A Wonderful Life and The Muppet Christmas Carol. Happily, all these and more can be streamed via video-on-demand services such as Netflix, Amazon, Wuaki and Google Play which are accessible via the Roku streaming stick. You'll even get a chance to sing-a-long to Frozen…again!
What film is the UK's favourite Christmas movie?
During Roku's research it was found that most Brits (63% of us) believe December 1st is an acceptable time to start watching Christmas movies while more men were revealed to be fans of Frozen than women (men are such sentimental fools!). The newest film to make the top 10 was actually twice as popular with men than women but Frozen did only got a small percentage of the vote. Still, Olaf's vocal performance wasn't enough to take the crown of King Snowman, with voters remaining faithful to the classic Christmas animation The Snowman over Disney's recent box office smash.
However, when the gender divide is looked at more closely, female audiences prefer heartwarming rom-coms while men like their offbeat comedy and action flicks like Bad Santa and Die Hard.
**Please note – films streamed on the following online services are for UK users and correct as of November 2016
10. How The Grinch Stole Christmas (2000)
Now TV, Wuaki, Amazon, Google Play
9. Frozen (2013)
Wuaki, Amazon, Google Play
8. Bad Santa (2003)
Now TV, Amazon, Wuaki, Google Play
7. Love Actually (2003)
Wuaki, Amazon, Google Play
6. The Muppet Christmas Carol (1992)
Now TV, Google Play, Wuaki, Amazon
5. The Snowman (1982)
Amazon
4. It's A Wonderful Life (1946)
Now TV, Amazon, Google Play, Wuaki
3. Die Hard (1988)
Netflix, Wuaki, Google Play
2. Miracle On 34th Street (1994)
Amazon, Google Play
1. Home Alone (1990)
Netflix, Amazon, Google Play, Wuaki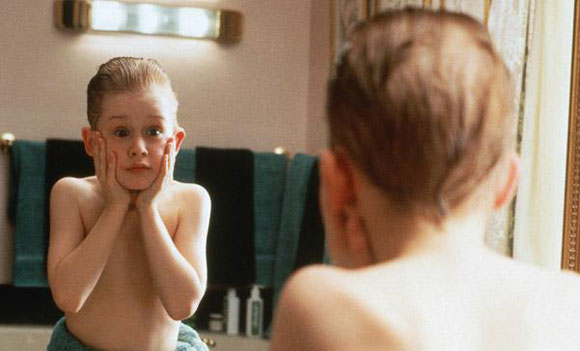 Discover more great Christmas movies on Top 10 Films:
Top 10 Christmas Films of the 1980s | 1990s | 2000s
Top 10 Crazy Christmas Film Titles | Top 10 Film Versions of A Christmas Carol | Top 10 Alternative Christmas Films