Lyndon Wells represented Top 10 Films at 2016's Raindance Film Festival. Here he discusses the excitement of his first film festival as a member of the press and how it underlined why his passion for cinema burns brightly.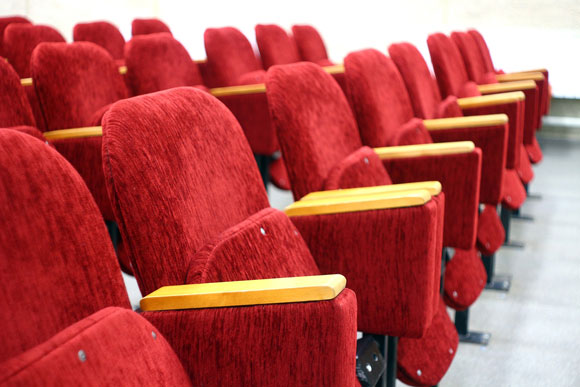 I love films.
Watching films has always been a big part of my life. Film festivals hold a certain allure to the unwitting public that dare to explore this treat for the first time. Raindance was my first proper film festival and what an experience it was. Unfortunately writing reviews is not my full time job so I have spent the last week juggling film viewing around my shift work.
For my first festival I went head-first into a part of cinema and filmmaking I don't explore enough – independent cinema. Free from the corporate shackles of the big studios the creative forces are left to create their own vision.
The great thing about Raindance is the fact it is not only about showcasing films but a celebration of the craft and those that make it happen through masterclasses, industry talks, pitching opportunities and plenty more. You can check out my Raindance 2016 Top 10 here, but this list is about my top 10 lessons from my first festival experience as a roving reporter for Top 10 Films.
10. Being "press" makes you fell very important
If you have a press badge you get free stuff! I got a lovely bag that has become my new work bag, a USB stick and lots and lots of information on all the films and screenings and constant emails offering me viewings, interviews and lots more. The independent nature of the festival means the promotion is a lot more personal and people are genuinely excited to show you their film and you do feel bad not being able to see every film you hear about.
9. Interviewing is a tough skill
The independent spirit creates a personal marketing edge with lots of people willing to discuss and promote their films. It turns out you cannot always just "wing it" and have a chat, especially when getting monosyllabic answers. Be prepared with plenty of questions. That was the exception as on the whole the filmmakers are passionate and want to talk to you about their film. They want to gauge an honest reaction, which can be tough to hide, but discovering more about the process is fascinating. The best interviews are the ones that do just turn into a chat and even if the film wasn't for you the passion and creative process is a joy to explore.
8. Don't be afraid of subtitles
Now obviously any discerning film critic appreciates their foreign language films don't they? In all honesty there is a sniffy attitude around foreign language films and I can be guilty of that myself. But of course some of the best films I saw were in a foreign language and I will now become one of those annoying critics trying to sell foreign language films to the masses. My first recommendation is French-Canadian film called Prank– seek it out!
7. Don't go see a film just because you recognise some in it
That will probably be the worst film you see at the festival and for me it was. I was drawn by the slightly familiar names of David Arquette and Lily Cole leading to an experience of endurance that was an assault on the senses but one that has stuck with me. The lesser known films will uncover some real gems and there is no such thing as star power in the world of independent filmmaking.
6. See as many documentaries and short films as possible
Documentaries are a great source of worthy independent filmmaking made to a very high standard, as are short films. Again not a type of film I usually go out of my way to seek out but Raindance showcased some amazing examples. I would recommend everyone to seek out Five Days on Lesvos that examines the recent European refugee crisis to a startling effect.
The output of short films is variable, but this is where the new generation of filmmakers are found. Again not a medium of film I explore often enough but now appreciate much more. The narrative and character exploration within such a short space of time is superb (Michael Bay – take note) and the creative element is very impressive.
5. Engage with the passionate organisers
The organisers are even more passionate than the filmmakers themselves and persistently thank you for coming and not going to see Bridget Jones' Baby instead. They have a real love for the festival and its mission. Many of them are volunteers and some hold some insider knowledge and can point you in the direction of a film you wouldn't have considered.
4. Can anyone really review three films in a row?
I think it is impossible to subjectively judge a film after seeing three in a row and people that can are super human. After a seeing a terrible film the next average film can easily become over elevated in your estimations. Suddenly the film you saw three films ago has disappeared into the ether and you have no idea what you really thought of it.
3. The 90-minute rule
Independent filmmaking comes with lots of financial constraints so lengthy running times are a luxury many cannot afford. My appreciation of short films became exaggerated as you can see so many in a short space of time. I found any film that passed the 90-minute barrier began to mess with my timetable and lose my patience as I needed to get up and take a little stretch.
2. The popular screenings are not necessarily the best
Don't be afraid of the foreboding empty cinema and what that might suggest about the film. The popular screenings may just be the best marketed to the audience and have generated a false "buzz". The little film you wander into by chance might be your highlight of the festival.
1. It is about more than just films
Whether it's a masterclass with an Oscar-nominated writer or a conversation with a multi-award winning director or the new virtual reality arcade or the Women on Screen panel, there is more than enough to see and do. A good festival is more than just its films; it creates an experience and unique atmosphere. It is the creative exploration of the industry itself.
AND
Tell people about it!
This is what I'm trying to do with this list. Festivals and independent films need all the promotion they can get. This is a fascinating area of filmmaking I am guilty of not exploring enough and that gem you find in a empty cinema needs more people to see it!
That said, there is still plenty of room for both independent films and the studio blockbuster. After my independent festival week I am off to see a good 'ol western shoot-out in the apparently critically average Magnificent Seven.
Discover More: Top 10 Experiences At The 24th Raindance Film Festival