Yes, I said "younger"! A hotel leisure group aimed at the over 55s has conducted research into the films Brits watch to make them feel young again. Grease topped the poll by a mile, the sing-a-long musical getting half the vote. See what else made the top 10 below…
Commissioned as a response to recent research portraying older people on screen as being linked to negative thoughts around ill health and ageing, Warner Leisure Hotels, which specialises in hotels for the over-55s, wanted to celebrate films that have the opposite effect.
Grease received half the vote all by itself, with The Sound of Music and Willy Wonka and the Chocolate Factory coming in second and third place respectively.
Mat Finch, Marketing Director at Warner Leisure Hotels comments: "Age is merely a number. Our guests at Warner have a young-at-heart and positive attitude to life, so when we saw the research saying certain films can have negative side effects, we knew we had to investigate. We show films daily across our 13 hotels, so we'll be making sure Grease is scheduled!"
Here's the rest of the top 10…
10. Stand By Me
9. Beauty and the Beast
8. Ferris Bueller's Day Off
7. Top Gun
6. Mary Poppins
5. Toy Story
4. E.T.
3. Willy Wonka and the Chocolate Factory
2. The Sound of Music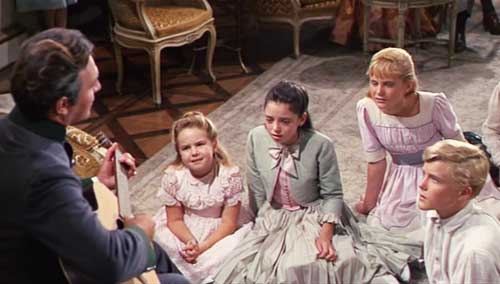 1. Grease