Top 10 Films checks out the work of Hollywood "nice guy" Ryan Gosling, the multi-talented actor who broke the hearts of almost the entire planet in 2004 with The Notebook but has proven he's more than just a romantic heartthrob.
Ryan Gosling is one of Hollywood's real "nice guys". Get Keanu Reeves and Sandra Bullock with a few other kind-hearted Tinseltown folk and you have the Movie World's philanthropic version of The Avengers; Gosling the well-toned Captain America alongside a chiselled Leo DiCaprio in Iron Man's suit and Keanu crunching the numbers as the Hulk.
He's also a great actor. Becoming a heartthrob to admirers all over the world following romantic tearjerker The Notebook in 2004, Gosling has made women (and probably a few men) go weak at the knees at the sight of his disarming blue eyes and fuzzy-chinned five o'clock shadow. But even his most loved-up fans will agree he's more than a good-looking specimen of the male persuasion. This Canadian's got talent. Bags of it.
Yes, his charm is enough to extricate you from your underwear but there's a subtlety about his approach that gives him a sense of mystery. It plays well in a romantic role (take for example Crazy, Stupid, Love) just as its works perfectly in the bleak intimacy of Ryan Fleck's Half Nelson or the quiet ambivalence of Nicolas Winding Refn's Drive. He can be funny (The Nice Guys), he can be dry (The Big Short), he can be smart without pretension (The Ides of March), he can be toughened and serious (The Place Beyond The Pines), and he can be quirky with a dose of geek chic (Lars and the Real Girl). Few can match his talent and likability.
Here's my top 10 films of Ryan Gosling…
10. Crazy, Stupid, Love (Ficarra/Requa, 2011)
A bittersweet comedy elevated by Gosling's inherent charm and sparkling sexual chemistry with co-star Emma Stone.
9. The Notebook (Cassavetes, 2004)
The film that made Gosling a huge star continues to make lists of the greatest romance movies and tearjerkers ever made. It's easy to see why.
8. The Ides Of March (Clooney, 2011)
Gosling, as a junior campaign manager for George Clooney's Democratic presidential candidate, shows he can match strong will with disarming charm in this political drama.
7. Blue Valentine (Cianfrance, 2010)
Gosling's innate ability to display emotional fragility with an air of outward cool is the perfect basis for his character in Derek Cianfrance's sobering romance.
6. Lars And The Real Girl (Gillespie, 2007)
Gosling desexualises in this quirky tale of a social misfit who strikes up a platonic relationship with a sex doll named Bianca.
5. The Place Beyond The Pines (Cianfrance, 2012)
Director Derek Cianfrance, who helmed Blue Valentine with Gosling, draws the best out of the actor again. Here he plays a trouble nomadic circus performer who learns he has a baby son and sets his sights on developing a relationship with him. Struggling to offer financial support, he begins to use his motorbike skills to pull off bank heists, with devastating consequences.
Discover More: Lofty Ambition Is Admirable But Distracting in "The Place Beyond The Pines"
4. The Nice Guys (Black, 2016)
Gosling does funny. And he does it as well as anything else he's tried his hand at. Thanks to the direction of writer-director Shane Black, and the seismic chemistry he forms with Russell Crowe, The Nice Guys is one of RG's most satisfyingly entertaining movies.
3. The Big Short (McKay, 2015)
Gosling's star needed no boosting but Academy Award-winning comedy-drama The Big Short gave him both critical and commercial success in 2015. With Adam McKay's film he achieved two things. Firstly, to fulfil the integrity he's shown carefully choosing the films to be involved in. Secondly is that indefinable bonus: mass appeal and thus great box office return.
2. Half Nelson (Fleck, 2006)
The film that made audiences sit up and take note of Ryan Gosling. Ryan Fleck's powerful drama sees a drug-addicted middle school teacher strike up an unlikely friendship with his smart but fatherless female pupil. It is a moving portrait of life stripped of its safety nets and American Dreams. Here our protagonists are forced to survive in a contemporary society where personal troubles are as tough to overcome as the answers are to find.
1. Drive (Refn, 2011)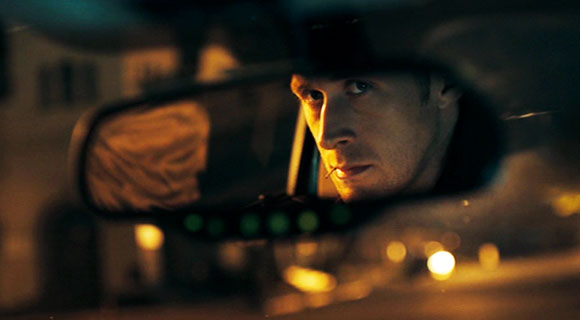 The character Gosling inhabits in Nicolas Winding Refn's Drive is far-removed from the actor's brash cockiness in Crazy, Stupid, Love or the quirky geek chic of Lars and the Pretty Girl. It's the clearest example yet that this Canadian not only has bags of talent but the ability to portray all kinds of characters – romantic love interests to soft-centred sad sacks, grubby cocaine addicts to clean-cut self-help gurus, hero to, as he is in Drive, anti-hero.
Discover More: "Drive" Is One Hell Of A Ride