In this top 10 list, we check out a handful of brilliant films that Hollywood didn't make in 2015. Our choices come from all over the world including South Korea's commercial hit Ode To My Father, the Speed-like Spanish action flick Retribution and the UK's own triumphs such as 45 Years, Catch Me Daddy & Ex Machina.
10. Retribution (de la Torre, Spain)
As close to a Hollywood action film as Spain has ever got, this edge-of-your-seat thriller has plenty to enjoy under the hood. It has a scattering of cultural anxieties prevalent in Spain right now with fast-paced, high-octane drama driving the narrative from startling beginning to thrilling end. There's a little bit of Jan de Bont's Speed in Retribution as a bank executive is forced to pay the bad guys after bombs are placed in his car. If he leaves his seated position, they'll go off. What makes matters worse: his kids are in the car with him.
9. Mia Madre (Morretti, Italy)
Directed by Palme d'Or winner Nanni Moretti, Mia Madre is a social drama hinged around the failing works of a film director trying to make a statement about worker's rights. It was well-received by critics even if it didn't find a large audience in the English-speaking world. Morretti, who features in the film as an actor also, coaxes some wonderful performances from his cast which includes John Turturro.
8. The Lobster (Lanthimos, Greece / UK + Others)
Characteristically obscure, Yorgos Lanthimos' The Lobster divides audiences but nevertheless remains one of the most memorable films of 2015 thanks to its offbeat idiosyncrasies and bewitching dystopian premise.
7. Youth (Sorrentino, Italy)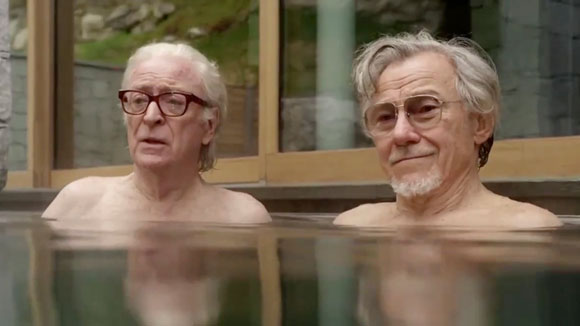 An Italian film starring two Hollywood greats, Paolo Sorrentino's comedy-drama features Michael Caine and Harvey Keitel reminiscing about past conquests, relationships and old age while holidaying in the Swiss Alps.
6. Ex Machina (Garland, UK)
Proving that Britain can do high concept science-fiction for a mainstream audience, albeit with an offbeat sense of humour, biting social relevance and nuanced character study, Alex Garland's brilliant Ex Machina brings together the acting talents of Domhnall Gleeson and Oscar Isaac for a tale of striking beauty and scarring bite.
5. Ode To My Father (Yoon Je-kyoon, South Korea)
If we're talking about commercial cinema in 2015 there aren't many films as successful as Yoon Je-kyoon's Ode To My Father which is currently the second highest grossing movie in the history of Korean cinema. This epic story tracks some of the country's experiences of real life world events through the eyes of its principle character such as the Korean War, the Vietnam War and the Hungnam Evacuation.
4. Victoria (Schipper, Germany)
Germany had high hopes for this one at the Academy Awards only for it to be disregarded because of its high percentage of English dialogue. Director Sebastian Schipper is perhaps better known as an actor, enjoying small roles in The English Patient in 1996 and Run Lola Run a couple of years later as well as numerous appearances in films from his native Germany. But if Victoria is anything to go by – which is an impressive example of single-shot cinema and nuanced drama – he's got a long career behind the camera ahead of him.
3. Catch Me Daddy (Wolfe, UK)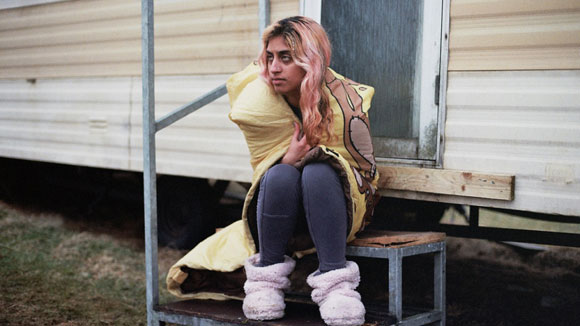 Another film that featured in our Top 10 British Films of 2015, Catch Me Daddy gives Room a run for its money in the "difficult to watch category". This tale of honour and familial loyalty within the Pakistani Muslim community in northern England makes no assumptions, draws no clear lines, and leaves audiences unsettled, emotionally bruised and left to make up their own finality.
2. 45 Years (Haigh, UK)
Andrew Haigh's British drama featuring two terrific character actors Charlotte Rampling and Tom Courtenay is bitingly unsettling thanks to its restrained, bare-bone authenticity that strikes an uncompromising uppercut to the frailties and fragilities of desire, love and the basic human need to be wanted. Top 10 Films editor Dan Stephens, who said 45 Years was the best British film of 2015, noted how Haigh "shirks conventionality to suggest that human beings' capacity to love is as tragic as it is life affirming."
1. Room (Abrahamson, Canada / Ireland / UK)
Few would argue with Lenny Abrahamson's astonishingly effective drama Room being in the number one position of this top 10 list. It creeps under the skin and leaves its mark long after the credits have rolled. Brie Larson delivers a career-best performance.
Written and Compiled by Rory Fish
Over to you: what are the best films of 2015 that Hollywood didn't make?