It's the proper format, says The Jungle Book director Jon Favreau when asked about the film's presentation in 3D. During production, Favreau viewed the film on 2D and 3D monitors to see how sequences would work for both formats.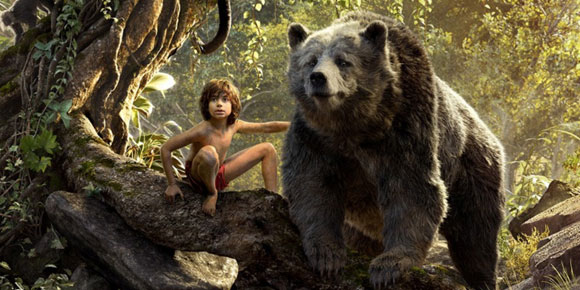 The brand new live action film The Jungle Book, which is out now in UK cinemas, is ideally viewed in 3D says its director Jon Favreau. The Iron Man and Elf director says he was inspired by James Cameron's Avatar to pursue the use of 3D.
In a recent interview with RealD, the director reveals the process behind creating a movie in 3D, exampling the use of dual monitors to see how his contemporary take on The Jungle Book would look in 2D and 3D formats.
The director highlights how important it was to consider the 3D elements throughout the full filming process in order to take his audience on a wild ride through the jungle. By doing so, Favreau was able to emphasise the 3D components and make it all the more realistic.
He said: "You're involved in this environment, with hanging vines, the camera is moving around, and there's fog, and then the snake emerges from the fog. When it's in 3D it makes you kind of squirm back in your seat a little bit because a snake coming out of the trees slowly towards you really lends itself to the 3D treatment".
Favreau adds that 3D makes you feel as though "you're seeing a real thing in the frame…that you are actually looking at something that was really there. The effect of that is, as an audience member, you feel much more engaged with the story. I feel a lot more emotionally when I watch it in its proper format which is 3D".
See The Jungle Book in RealD 3D in cinemas now.