Top 10 Films checks out some of the greatest Oscar-winning directors who perhaps should have achieved the Best Director award long before they eventually took home Hollywood's biggest prize…
Martin Scorsese
Won with The Departed but could have won with Taxi Driver
Martin Scorsese finally won his own Academy Award as Best Director for The Departed but, while being a fine piece of work, was hardly the director's finest achievement. The Academy could have bestowed their highest accolade for a filmmaker to him for a number of earlier projects from Mean Streets to Goodfellas but Top 10 Films would have ensured his career got off to a Oscar-winning start with a Best Director gong for 1976's Taxi Driver featuring a mesmeric performance from Robert De Niro.
Steven Spielberg
Won with Schindler's List but could have won with Close Encounters of the Third Kind
Okay, so Steven Spielberg didn't win Best Director for Jaws which seems strange retrospectively but when you consider the film is essentially a monster movie and the Academy doesn't like horror, you can see why it didn't make the cut. Jaws wasn't even deemed good enough to merit Spielberg with a nomination. But, while Spielberg would eventually take home the Best Director gong for Schindler's List (an Oscars-friendly melodrama about a true life hero), Spielberg could, or perhaps, should have triumphed over Woody Allen, George Lucas, Herbert Ross and Fred Zinnermann (his fellow 1977 Best Director nominees) for childlike adult fantasy Close Encounters of the Third Kind. Richard Dreyfuss' brilliant performance medicates the American-dream-in-crisis with a wide-eyed willingness to accept that the world, and life itself, is too big to be constrained to domesticity on a suburban street.
James Cameron
Won with Titanic but could have won with Terminator 2
Titanic was much loved by mainstream audiences, its triumphant box office figures highlighting its success with a broad demographic. It went on to earn James Cameron his only Best Director gong but remains one of the director's weakest efforts when you think he also made The Terminator, Aliens and The Abyss. It may be a sign of the Academy's adversity to genre cinema but few would argue his 1991 epic science-fiction sequel to The Terminator was anything less than a marvellous concoction of advanced computer-generated special effects and a killer action-thriller plot featuring a suitably buff Arnold Schwarzenegger trying to save the day.
Carol Reed
Won with Oliver but could have won with The Third Man
Carol Reed won his only Best Director Oscar for 1968 musical Oliver but his work in the 1940s, which included Odd Man Out and The Fallen Idol, could have seen him crowned king of the directors. Top 10 Films would have given him the Best Director award for 1949's film noir The Third Man. He was nominated that year but lost to Joseph L. Mankiewicz who triumphed with All About Eve.
Robert Zemeckis
Won with Forrest Gump but could have won with Back To The Future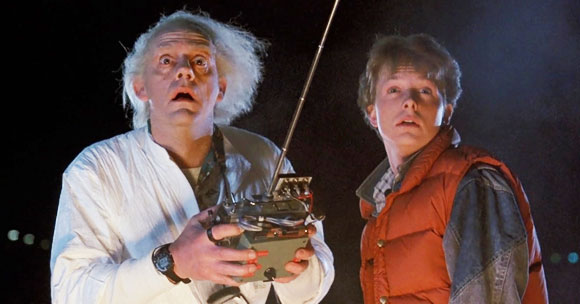 Robert Zemeckis may have won Best Director for Forrest Gump – arguably rightly so but Quentin Tarantino was in the running for Pulp Fiction that year – but he could have won a couple of times before. Who Framed Roger Rabbit was an almost seamless, brilliantly realised combination of animation and live action that brought cartoons to life while, previous to that, he gave us enduring audience favourite Back To The Future.
Steven Soderbergh
Won with Traffic but could have won with Out of Sight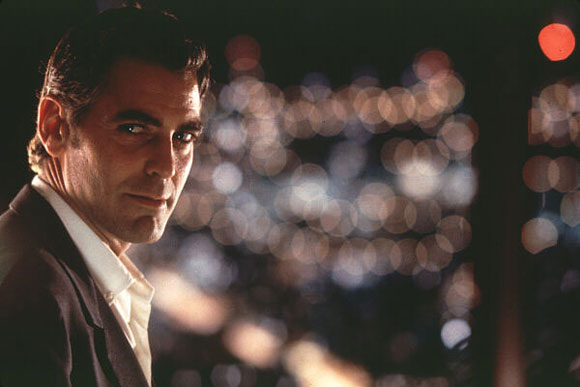 Despite Hollywood's fairly liberal politics in comparison with Middle America the Academy was unlikely to merit Steven Soderbergh with its Best Director award for a film with "sex" in the title as in his feature film debut Sex, Lies and Videotape. Yet, as worthy as the film was – indeed, it has since been added to the National Film Registry for its "culturally, historically, or aesthetically significant" attributes and won Soderbergh the Palme d'Or at Cannes in 1989 – he, like Martin Scorsese, would have to wait patiently for his Oscar. After Out of Sight failed to even get him a nomination – the film Top 10 Films would gladly bestow Soderbergh the Best Director title with – he made sure he'd be in the running the following year. In fact, he became the first director to be nominated for two films in a single year with Traffic and Erin Brockovich. He won for Traffic.
Ron Howard
Won with A Beautiful Mind but could have won with Apollo 13
Ron Howard won Best Director for A Beautiful Mind starring Russell Crowe but most audiences are likely to remember other entries in the director's career such as the delightful romance Splash, thriller Ransom, or adults-versus-children comedy Parenthood. Admittedly, none of those films are really Oscar-worthy but his 1996 effort Apollo 13 certainly was. In fact, it was nominated for nine Academy Awards but didn't win any of the top prizes. The dramatisation of the doomed mission to the moon featured everything the Academy loved – a true story, heroic actions on earth and in space, a celebration of America's technological might and space-race endeavour, and tear-jerking melodrama. Yet, it didn't earn Ron Howard Best Director. In hindsight, could it have brought Howard Hollywood's biggest prize before he eventually won with A Beautiful Mind. Definitely!
Roman Polanski
Won with The Pianist but could have won with Chinatown
Having burst onto the Hollywood scene (and the Academy's for that matter) with Knife in the Water (which was nominated for the Academy Award for Best Foreign Language Film) in 1962, it wasn't until 2002 that Roman Polanski would finally achieve the accolade his artistic talent deserved. He could have won for Rosemary's Baby, he could have won for Tess, he could have won for Chinatown. That said, his film noir starring the brilliant Jack Nicholson was up against eventual Best Director winner Francis Ford Coppola with The Godfather II so it's understandable. Any other year and it would be a shoe-in for the prize.
Joel Coen / Ethan Coen
Won with No Country For Old Men but could have won with Fargo
The Coen brothers could have won Best Director countless times before they eventually grabbed the accolade for No Country For Old Men. But for Top 10 Films it would have to be Fargo, a film Joel was nominated for as Best Director but lost to Anthony Minghella and The English Patient.
Danny Boyle
Won with Slumdog Millionaire but could have won with Trainspotting
Too British. Too colloquial. Perhaps better suited to the best Foreign Language Film award? Joking aside, if the brilliant dark crime drama Shallow Grave wasn't an indication of Danny Boyle's talent then Trainspotting, ranked as one of the greatest British films ever made by the BFI, certainly did.
Over to you: what Oscar-winning directors could or should have won years earlier?
Discover More:
Top 10 Best Supporting Actors Who Were Completely Snubbed By The Academy Awards
Top 10 Oscar-Winning Directors Who Should Have Won Years Earlier
11 Academy Award Best Actor Nominees Who Should Have Won The Oscar
Top 10 Times The Oscars Picked The Right Best Picture
Top 10 Films To Be Snubbed For Best Picture At The Oscars
16 Stunningly Photographed American Films That Were Completely Snubbed By The Academy Awards