Looking for a gift for a film lover? Then you are spoilt for choice. Whether they are a huge Disney fan and know all the words to Let It Go, they are obsessed by every film starring Tom Hanks or are super fans of films directed by Quentin Tarantino, there are plenty of gifts available to make every film fanatic's day!
So, instead of getting them a DVD, which they probably already have, here are a few gift ideas that are guaranteed to be a film fan's favourite present this year.
Artwork
There is plenty of artwork that will brighten up any film fan's wall. Perhaps a film quote print,
such as this 'Hakuna Matata'
from Not On The High Street. An inspiring and colourful quote that will bring a smile to the recipient's face every time they look at it.
You may also want to consider a film poster of their favourite film – perhaps frame it for a smart and stylish look. There are various vintage, modern and alternative posters available.
Clothing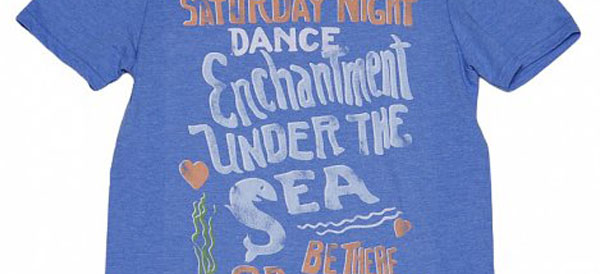 Any film fan will love the opportunity to show their passion off via their clothing. Whether they like Harry Potter, Jurassic Park, ET or Edward Scissorhands, there are T-shirts, jumpers, pyjamas, and so much more that you can get them to express their feelings for their favourite film!
A present that will last the year
Magazine subscription gifts are perfect for anyone, because rather than receiving one gift, the recipient gets one every month for a year! Choose the right title for your film lover and they can keep up to date with their favourite actress/actor, director and the latest film releases.
A cinema membership is another great gift that will keep on giving, as the recipient will be able to see new releases before anyone else, save money on all those cinema tickets they purchase throughout the year plus receive other fantastic perks and members only deals and information.
Perhaps even better than a cinema membership would be Raindance membership, which includes discounts on film training courses and special events, as well as exclusive access at the Raindance Film Festival and the British Independent Film Awards.
An afternoon at the cinema
This isn't a normal trip to the cinema. This is an afternoon spent at a luxury cinema in Soho, including – tickets for two to the 'Film of the Week' in the screening room of The Soho Hotel which will either be a new release or a classic with complimentary popcorn, plus a three-course lunch, dinner or afternoon tea in the restaurant and the option to add champagne. A perfect afternoon for you and your film-loving friend to spend time together!
A popcorn maker
You can't watch a film without popcorn, so why not get your film lover a popcorn maker, so they can make their own every time and a plastic popcorn box to put it in? They can experiment with flavours and provide plenty of the sweet treat when they have friends over for film nights.
These are just a few ideas for gifts that will be perfect for film lovers and depending on the age of the recipient and the genre of film they enjoy, there are endless options – from Frozen cuddly toys, to Star Wars lamps, Lord of the Rings board games and Harry Potter stationary.