Christmas is just around the corner and everyone has a favourite holiday film that they can't wait to watch. A recent survey found out exactly which Christmas film is the most popular. There's no doubt that this list will get you feeling festive.
Everyone knows that Christmas is the most wonderful time of the year. You get to sit back, relax, eat delicious food, and the best part is that you can watch some of your favourite films. Whether you like to treat holiday films like Christmas dinner and binge through as many as possible or if you prefer to save a small selection exclusively for Christmas day everyone has at least one festive film that they love. In order to celebrate the holiday season Hyperfine Media conducted a survey of over 2000 people to find out what the best Christmas film of all time is!
10. The Muppet Christmas Carol (Henson, 1992)
This brilliant adaptation of Charles Dickens' 1843 novel features Michael Caine performing as a stoic Scrooge alongside the always lovable Muppets. The film is narrated brilliantly by Gonzo, and while he might not be Charles Dickens, as Rizzo the Rat helpfully points out, this tale is told in an enchanting way nonetheless.
9. A Christmas Carol (Zemeckis, 2009)
Another faithful adaptation of Dickens' winter tale, this film features Jim Carrey in a number of CGI guises playing not only Scrooge but also every ghost in the film. The film includes all of the creepy moments of the original story such as the jaw of Marley's ghost falling away, but it is fundamentally a festive tale that tells a classic story of redemption and Christmas spirit.
8. The Nightmare Before Christmas (Selick, 1993)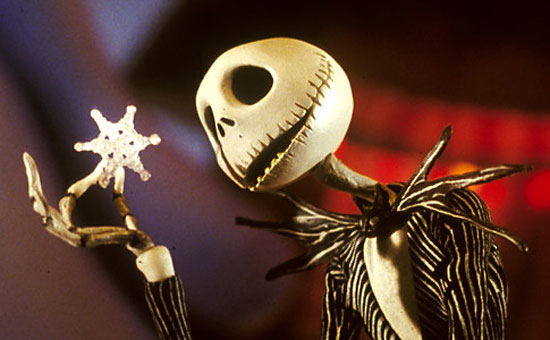 Bored with simply scaring people the Pumpkin King Jack Skellington instead decides to bring some Christmas spirit to Halloween Town, even if he doesn't quite fully understand the concept of Christmas. This entertaining film makes the most of Tim Burton's involvement and results in a memorable fan favourite.
7. Die Hard (McTiernan, 1988)
This influential action film takes place at the height of the festive season as John McClane played by Bruce Willis battles it out with a selection of brutal terrorists led by Alan Rickman's Hans Gruber. While this may not be the most conventional Christmas movie, the plot centers around McClane's attempt to visit his estranged wife for Christmas in Los Angeles, with the numerous action sequences bringing a bit of bite to the festive period.
6. Miracle on 34th Street (Seaton, 1947)
Santa Claus is a vital part of Christmas, but how could Santa deliver any presents if he was institutionalised? This classic film shows what Christmas spirit is all about as a young lawyer attempts to defend a nice old man who claims to be Father Christmas by arguing in court that he is in fact the real deal.
5. Elf (Favreau, 2003)
Buddy the elf always stood out from the crowd, mainly because he was twice the size of all the other elves. This contemporary classic shows Buddy venture to New York in an attempt to find his real parents after Santa reveals that he was in fact adopted by Papa Elf. While Buddy realises that wearing a suit may not be for him and manages to cause havoc for those around him, he also brings joy into their lives and reminds them what Christmas is all about.
4. The Snowman (Jackson & Murakami, 1982)
This adaptation of Raymond Briggs' memorable book had no dialogue other than Walking in the Air, a song that many people will undoubtedly hear around this festive period. The story centers around a young boy who goes on a great adventure when his snowman comes to life. He gets to enjoy a magical Christmas Eve, although be warned of the film's ending that is sure to moisten even the driest eye this Christmas.
3. Love Actually (Curtis, 2003)
This isn't your typical love story, but it is definitely a story all about love. The film connects various stories together to form one cohesive Christmas tale that goes through a rollercoaster of emotions. A stellar cast that has some of the biggest stars in British cinema, including a bit more festive Alan Rickman, this film is truly a holiday favourite culminating in a brilliant selection of final scenes that really make it feel like Christmas has arrived.
2. It's a Wonderful Life (Capra, 1946)
One of the most well-known classic Christmas films that has made audiences everywhere well-up with emotion no matter how many times they have seen it. Jimmy Stewart portrays George Bailey, a small-town dreamer, who becomes frustrated with life and loses hope after he feels the effort he makes has gone completely unnoticed. An angel intervenes when George is contemplating suicide and shows George how life would be if he never existed and how much more he should appreciate everything. This film is ideal for the holiday season as it is all about being grateful for the things you have, and being glad for the people that are around you, as well as having some of the best Christmas movie quotes of all time.
1. Home Alone (Columbus, 1990)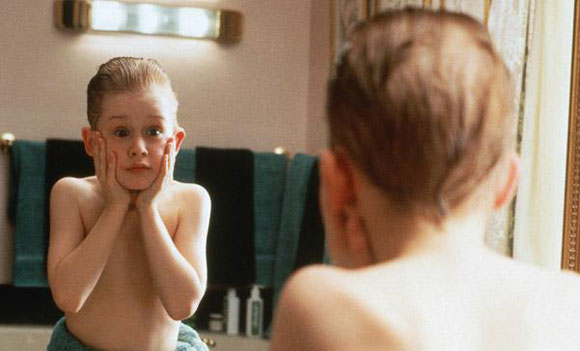 The results are in, Home Alone is the number 1 Christmas film of all time. This tale about a young boy named Kevin who wishes his family would disappear after being ridiculed by his siblings and cousins shows that getting what you wish for isn't always a good thing. Kevin gets left behind as his family go to Paris for a Christmas holiday. The family are distraught when they realise they have left Kevin behind, but Kevin relishes his independence… until two bungling burglars threaten to break into the house. Home Alone is the highest grossing live action comedy film of all time in the US and has spawned four sequels. Once again however, the film is really about appreciating your family and how being home alone might not quite be as good as it sounds, even if you can watch all the films your family wouldn't let you watch any other time.
Did your favourite Christmas film make the cut? Or do you have some other cinematic treats that you prefer to watch to get you in the mood for the holidays? Let us know in the comments below!
Edited Nov 27th to correct a reference made to Die Hard.