What's your favourite Bond theme song of all time? A recent survey has revealed Adele's Skyfall is the best of the lot with Shirley Bassey's Goldfinger coming in second.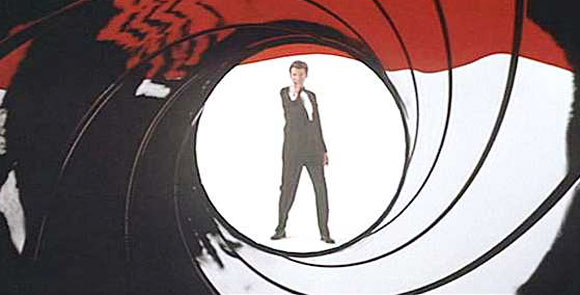 Top 10 Films' Guide to the Best of James Bond
Sam Smith's theme song – Writing's On the Wall – for the latest James Bond adventure is released today so it's fitting that a recent poll asked cinemagoers what their favourite Bond theme of all time is. 1,000 respondents between the ages of 18 and 65 were polled with the results revealing Adele's Skyfall was the most popular followed by Shirley Bassey's Goldfinger and Paul McCartney's Live and Let Die.
Carly Simon's Nobody Does it Better, from The Spy Who Loved Me, and Shirley Bassey's second entry in the top five Diamonds are Forever came in fourth and fifth place. Newer Bond songs proved less popular with You Know My Name by Chris Cornell for 2006's Casino Royale, and Another Way to Die by Jack White and Alicia Keys for 2008's Quantum of Solace, voted the least popular.
Top Ten Bond Anthems
1. Skyfall – Adele (From Skyfall)
2. Goldfinger – Shirley Bassey (from Goldfinger)
3. Live And Let Die – Paul McCartney & Wings (from Live and Let Die)
4. Nobody Does It Better – Carly Simon (from The Spy who Loved Me)
5. Diamonds Are Forever – Shirley Bassey (from Diamonds are Forever)
6. A View To A Kill – Duran Duran (from A View to a Kill)
7. James Bond Theme – The John Barry Orchestra (from Dr. No)
8. For Your Eyes Only – Sheena Easton (from For Your Eyes Only)
9. From Russia With Love – Matt Monro (from Russia With Love)
10. GoldenEye – Tina Turner (from Goldeneye)