Produced by Jim Carrey, directed by Shan Nicholson and narrated by John Leguizamo, documentary Rubble Kings charts the untold story of the real-life 'Warriors', the New York street gangs of the 60s-70s…
Rubble Kings will debut in UK cinemas in September and features stunning, never-before-seen archive footage and unprecedented access to the leaders and key members of the most notorious gangs of 1960-70s New York, as well as key innovators from the very earliest days of hip-hop such as Afrika Bambaataa (an ex-Black Spade warlord), Kool Herc, and DJ Red Alert.
From 1968 to 1975, gangs ruled New York City. Beyond the idealistic hopes of the civil rights movement lay an unfocused rage. Neither law enforcement nor social agency could end the escalating bloodshed. Peace came only through the most unlikely and courageous of events that would change the world for generations to come by giving birth to hip-hop culture.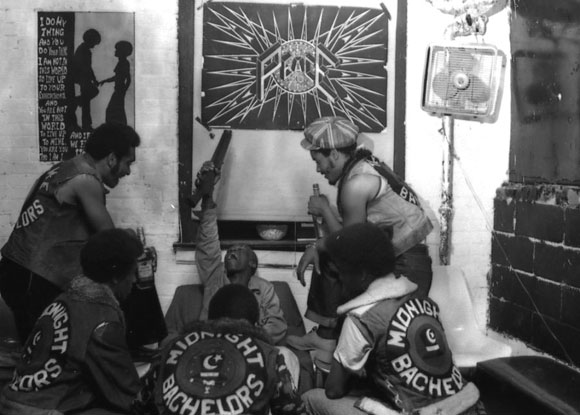 Rubble Kings, which is directed by award-winning filmmaker and New York native Shan Nicholson, chronicles life during this era of gang rule, tells the story of how a few extraordinary, forgotten people did the impossible, and how their actions impacted New York City and the world over.
The film is released in September – more info can be found at the official website.
Images and Poster: