The secret to how to win in the casino – the "what to do's" and the "what not to do's" – can be found in the movies. Here we get the answers to that big win from the world of film.
21 (Luketic, 2008)
If you're a genius MIT professor, beating the casino is all about mathematics. For Kevin Spacey's Professor Micky Rosa the key to winning at blackjack is through the process of card counting, a true test of a player's memory and ability to process a lot of information quickly. To win big, Rosa employs the best and brightest students to get rich quick!
Hard Eight (Anderson, 1996)
In Paul Thomas Anderson's neo-noir the route to winning in the casino is all about latching on to a veteran who hasn't crashed and burned (yet) and learn everything you can.
The Cooler (Kramer, 2003)
If you're on a hot streak in the casino then you don't need any advice on how to win but beware: watch out for The Cooler! In Wayne Kramer's 2003 Las Vegas-set romantic drama, William H. Macy, in one of his best performances, plays down-on-his-luck Bernie Lootz whose job is to play "house jinx" and halt a player's hot streak before it bankrupts the casino.
The Sting (Hill, 1973)
Know your opponent. And know how to get the better of them. That's the way to winning in the casino in the eyes of Paul Newman and Robert Redford in George Roy Hill's ace comic caper about grifters conning mob boss Doyle Lonnegan (played by the brilliant Robert Shaw).
Rounders (Dahl, 1998)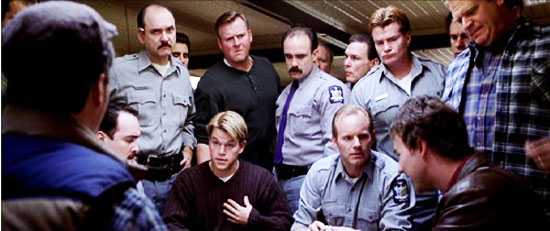 Matt Damon shows us that psychology is a big part of winning at Texas Hold 'em. With community cards on the table for all to see, each player has the advantage of weighing up the potential hands his opponents might have by what he sees in front of him. When the stakes are high this can make for great drama and as Rounders proves, it makes for great cinema too. This is why the bluff is so important in poker – have you got the courage to win a high stakes game without the best hand?
Maverick (Donner, 1994)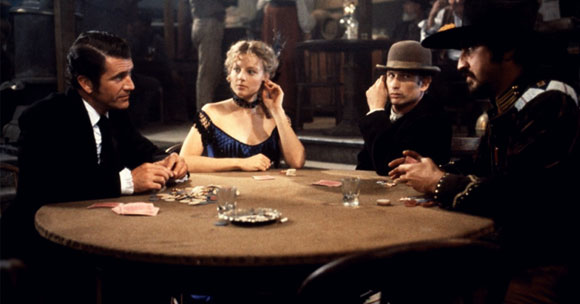 Perform the slow roll! Winning in the casino isn't just about landing a prize-winning hand but the swagger by which you reveal your cards, especially when playing poker. In Richard Donner's 1994 comedy Maverick Mel Gibson's poker shark hits his opponent with the slow roll, revealing his cards one-by-one to beat his rival with a Royal Flush.
The Cincinnati Kid (Jewison, 1965)
The secret to wining in the casino according to The Cincinnati Kid is staying power. Can you outsmart, out-perform and, importantly, outlast your opponent? Sitting at a table playing a card game requires just as much stamina as a football game.
Casino Royale (Campbell, 2006)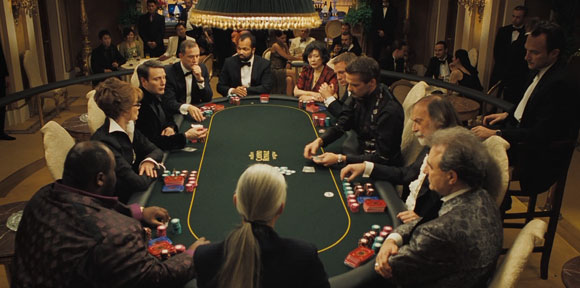 When the pressure is really on, can you keep your head? That's what James Bond has to do in Martin Campbell's Casino Royale. Not only is he up against a particularly good Texas Hold 'em player but the stakes are typically high for the British secret agent. Can he win the game to save his life and take home the huge prize? When the stakes are high, do you have the courage to go "all in"?
Lucky You (Hanson, 2007)
Conflict between father and son can hamper your game, especially if you're both poker players and you're about to face each other in a high stakes game at the World Series of Poker Main Event. That's the problem facing talented player Huck Cheever (Eric Bana) whose bitter relationship with his father comes into full focus when the pair make the final table. The key to winning in the casino in this case is down to your ability to put family problems aside in favour of sticking to your game.
California Split (Altman, 1974)
Acerbic and witty, Robert Altman's 1974 film California Split celebrates a love of risk. Elliot Gould and George Segal play a gambling pair whose appetite for the rewards of risk see them venturing into the casinos playing an assortment of games including blackjack, roulette and craps.
Written and Compiled by Rory Fish